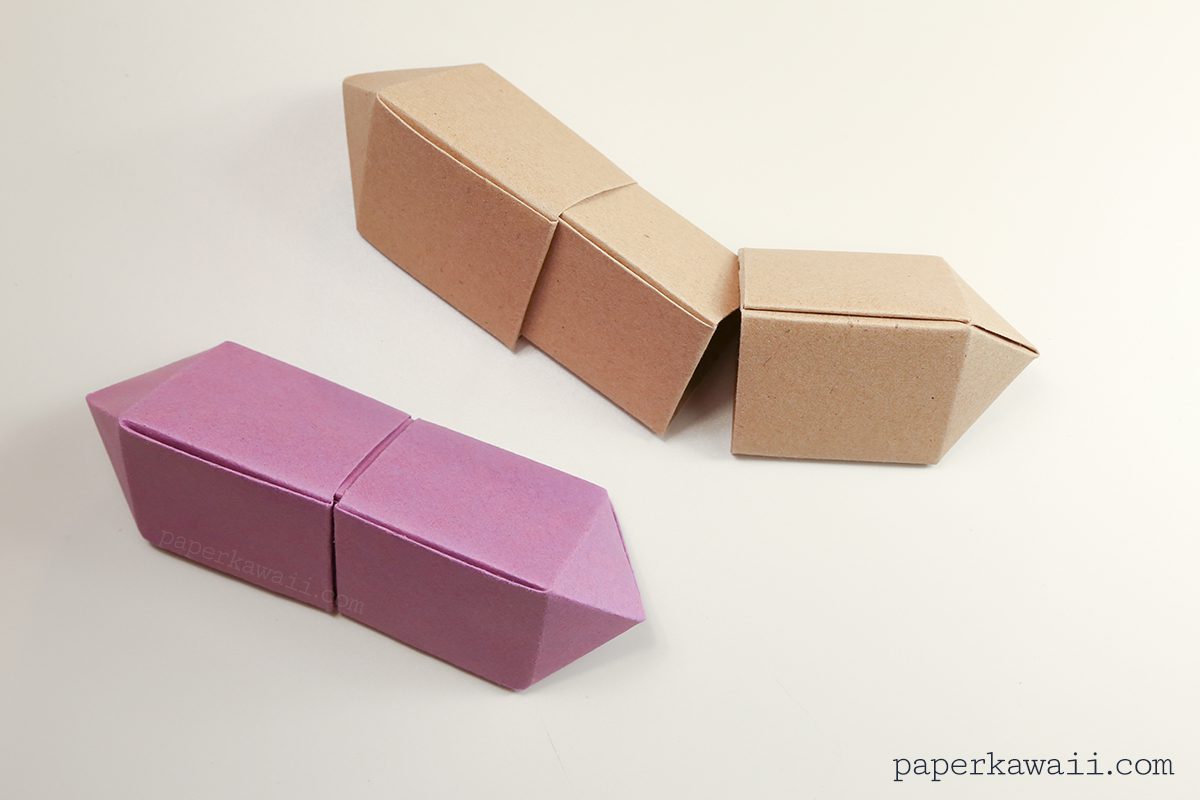 Learn how to make a long triangular origami box, a variation of the origami gem box, this one is long and thin, starting from a regular Masu box.
I hope you like the second version of the previous origami gem box I posted here.
This version starts the same way, except instead of making a Masu box in quarters, it is thirds and also the joining triangle is made differently… this box is a little harder, but much sturdier and useful than the other.
Just like the other box, it would make a perfect gift box for jewellery and other small gifts, also would make a great Christmas tree decoration, you'd just have to knot a ribbon and poke it through one end.
The shape of this box is called an 'elongated triangular bipyramid (or dipyramid)' and is one of the 'Johnson solids'.
Design: © Paper Kawaii Copyright Information
Level: ★★★☆☆
You will need:
– 3 sheets of square paper
ruler + pencil
glue (optional)
Size used: 20.9 x 20.9 cm
Final size of box: 14 x 5 cm ish
During the video at 1:59 I missed an instruction, it was meant to say: Measure the width here and divide by 3. (14.7 ÷ 3 = 4.9)
I would suggest using thicker paper for this one, or make a smaller one with thinner paper.