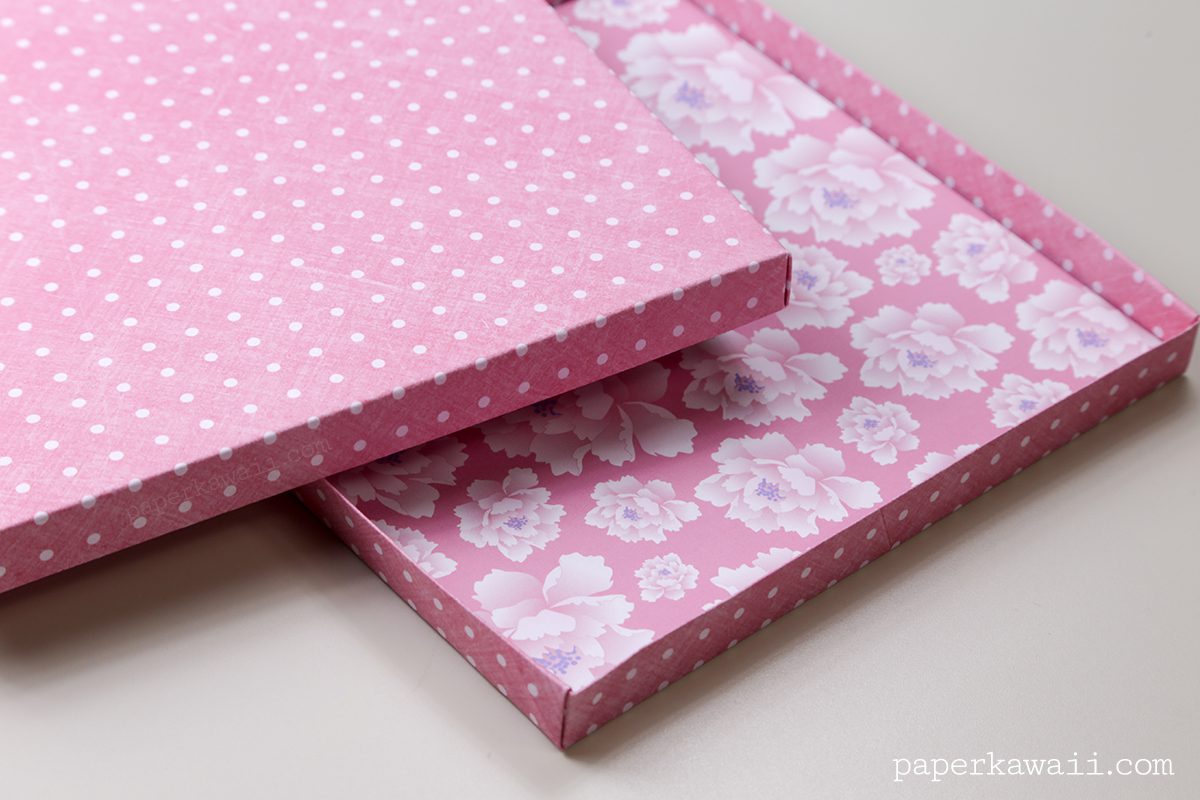 Learn how to make your own custom origami paper storage box. You can make this box any size you like, the lid fits snugly so you could use this box to package paper in your shop too.
This is a flat masu box really. I have found this method to be the quickest and easiest way to get it the right size to fit the paper.
I have a lot of origami paper that's just floating around getting damaged, I also have some origami papers that are a weird size and won't fit in my plastic boxes.
This box would also make a great gift box for flat stuff such as CDs and DVDs, books, special underwear or even jewellery.
The paper that's in the box above can be downloaded and printed out for free here.
Level: ★★☆☆☆
You will need:
– 2 sheets of square thick paper or thin card.
– Ruler
I used: 21 x 21 cm
Final size: 12.8 x 12.8 cm
To fit origami paper sizes:
to fit 7.5 x 7.5 use 12 x 12 cm
to fit 15 x 15 cm use 25 x 25 cm
to fit 20 x 20 cm use 30 x 30 cm
These are rough, if you want a deeper box for more paper, use bigger paper