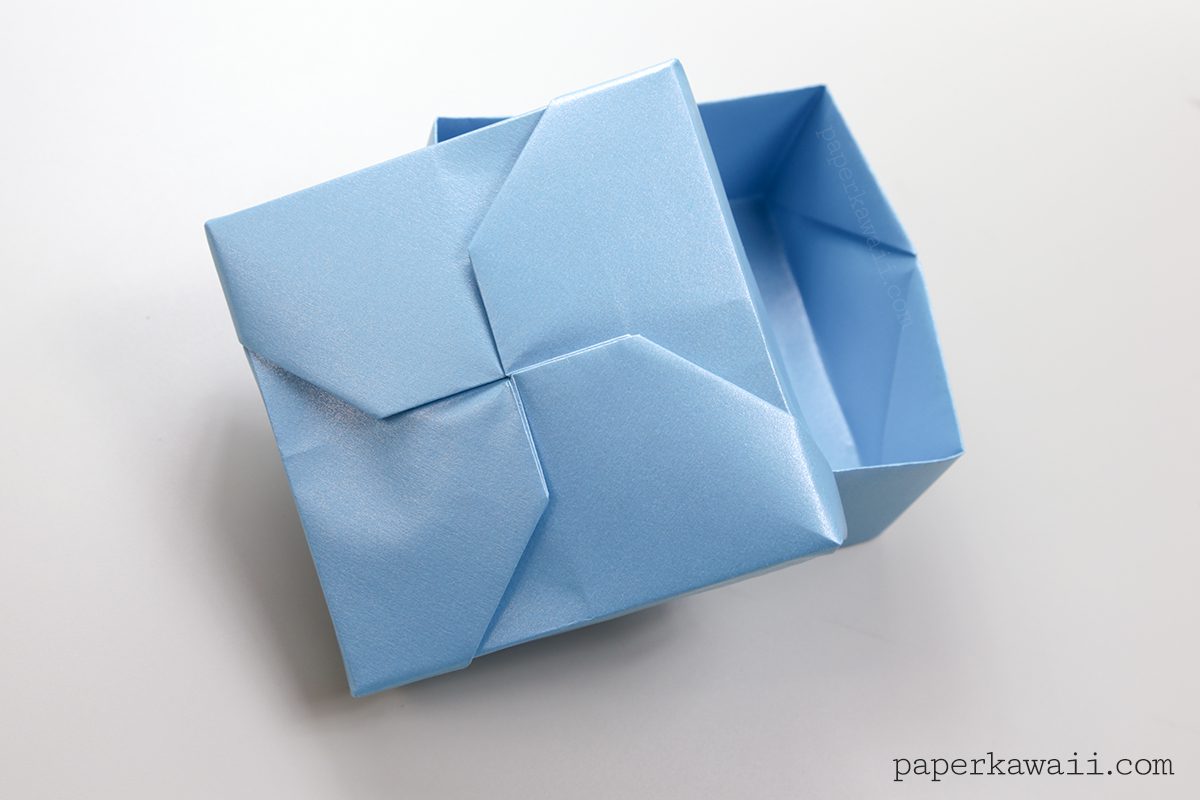 Learn how to make a modular origami masu box with a twisted layered design on the lid.
This lid is kind of experimental – I think there are lots of variations one could do with this box. The 'twist' looks a bit like pinwheel.
The benefit of having a modular masu box is that the box or lid can be a lot bigger – and more sturdy, which is great for those of use who have limited paper sizes!
Design: Toshikazu Kawasaki Copyright Information
Level: ★★★★☆
You will need:
For the lid: 4 sheets of square paper
I used: 14.85 x 14.85 cm (half A4 then cut to square)
Final size: 10.5 x 10.5 x 2.5 cm
For paper I would recommend thin but sturdy paper, for the tutorial I am using quite thick pearlised paper, which was hard to work with!
For the lower box: Use A4 paper (29.7 x 21cm) use the origami twisted box tutorial, and don't flatten at the end. Also might want to trim of 1-2mm off the size.