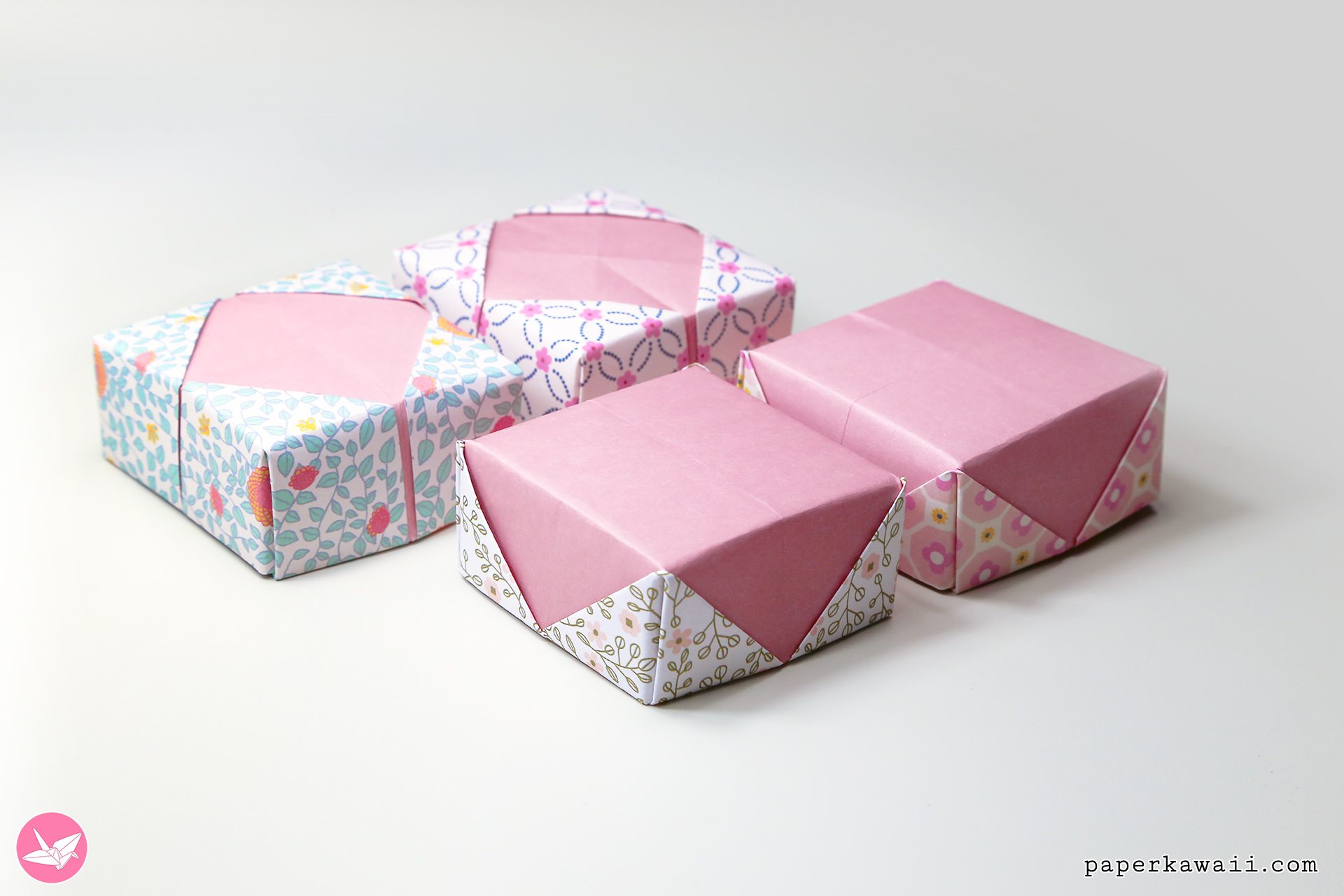 Learn how to make two different variations of the traditional origami masu box lid.
These two variations are easy to make, they're inspired by the way the traditional origami lotus flower is folded, combined with the Masu box, you can create a number of different lid designs.
These boxes work best with two coloured paper, meaning the paper has a different colour on each side.
Design: © Paper Kawaii – Modification of traditional model.
Level: ★★☆☆☆
Variation 1:
Variation 2:
You will need:
1 sheet of square paper with different colour on each side.
I used: 20 x 20 cm
Final size: 5 x 5 x 2.5 cm
This tutorial is for the lid part only, to make the base, start with paper that's 14 cm or divide the size you start this lid by 1.42. For example, 20 ÷ 1.42 = 14 cm.
You can either make the box smaller by over-folding the masu box, or start with paper that is about 0.5cm to 1cm smaller depending on the weight of your paper.
A Photo Tutorial is available on the Origami Photo Tutorials page.