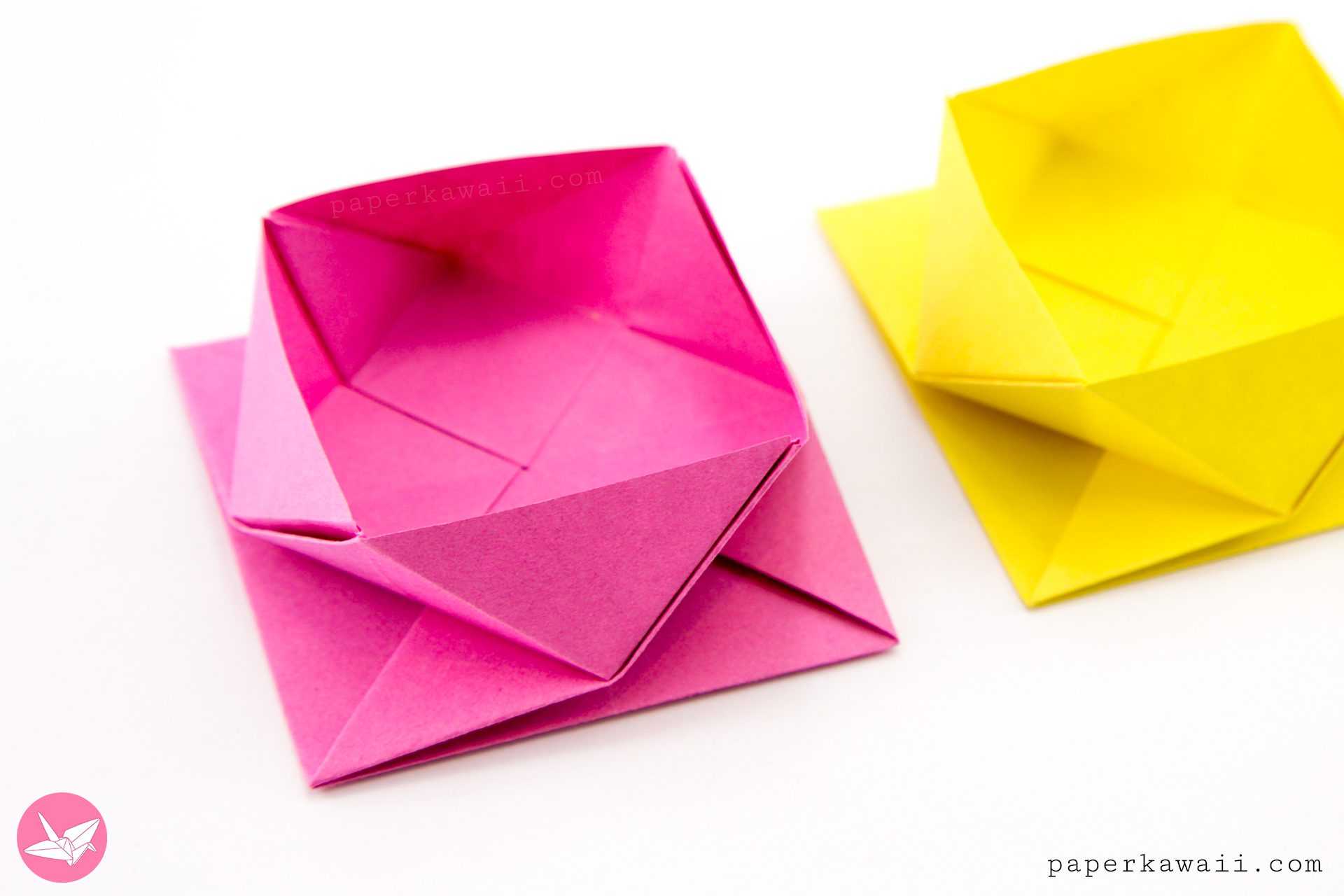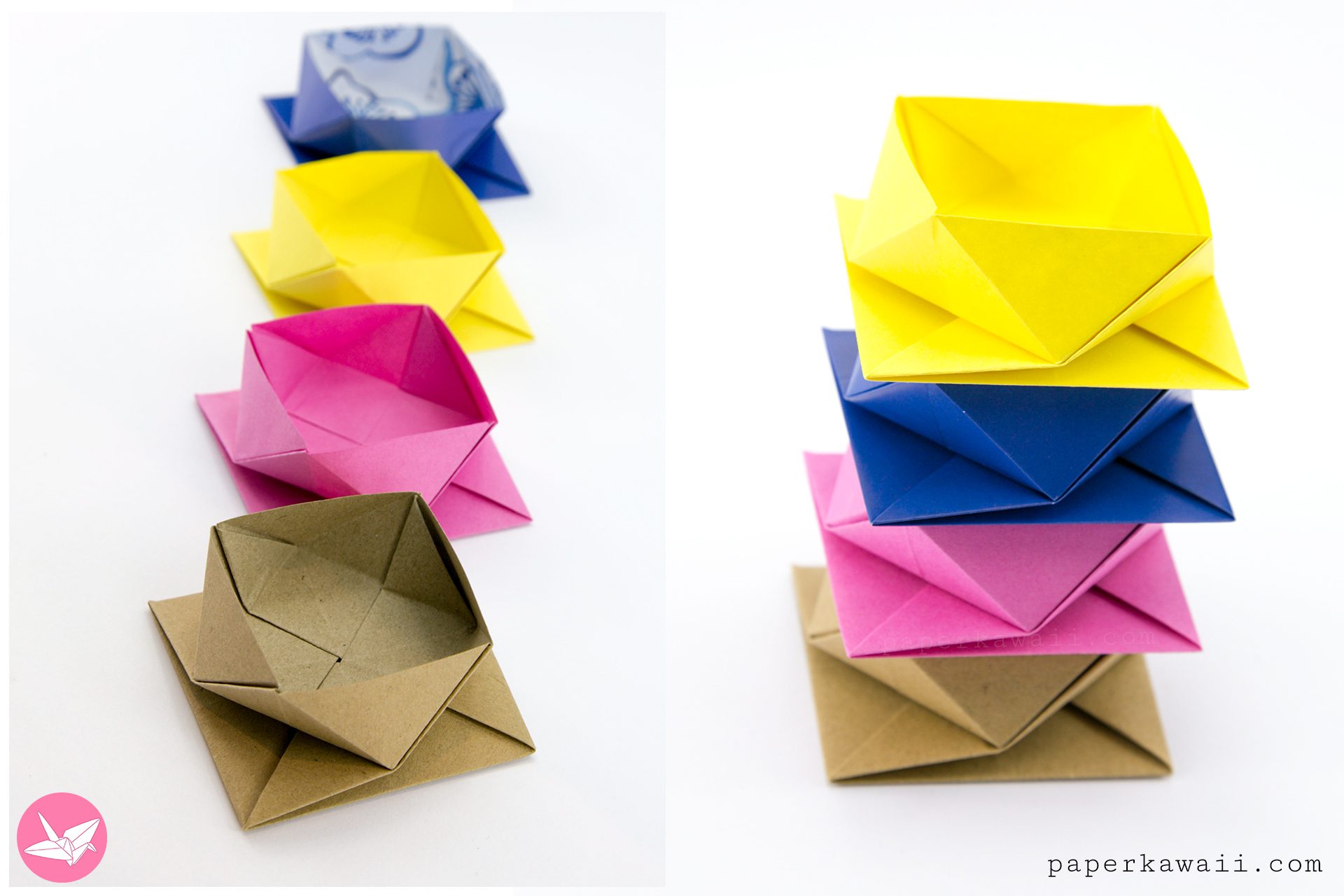 Learn how to make a pretty square origami twist box, pot or bowl. This origami container has a flat base and is easy to make with one sheet of square paper. No glue required. This origami square twisted pot is exactly the same pot/box that was made for the stacking boxes I previously posted.
It's also similar to the round twisted origami bowl and the graduation hat was the next incarnation. I felt like these origami pots deserved their own tutorial, as they are very appealing, satisfying to make and can be used to display things (wow what a reason).
Another nifty thing about these is that you can store them (or send them) completely flat. Once it's folded, you'd just collapse 2 opposing sides back down. If you like the shape of the pot, there is a bigger version without the flat square base here.
By the way, this origami box looks similar to a box that Paul Jackson has in his book 'The Complete Origami Course'. However this one is almost an inside out version, with his one having the raw edges on the base and the double layered paper on the rim of the box.
Square Origami Twist Box
Design: © Paper Kawaii Copyright Information
Level: ★★☆☆☆
You will need:
▸ 1 sheet of square paper. Paper size example: 17.5 x 17.5cm
Final model size: 6.3 x 6.3 x 2 cm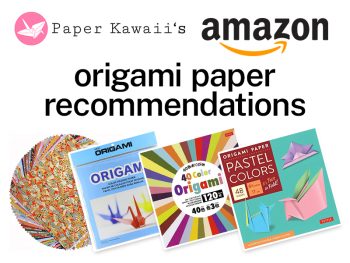 You can check out my personal favourite origami papers, paper craft tools and more on my Amazon.com store.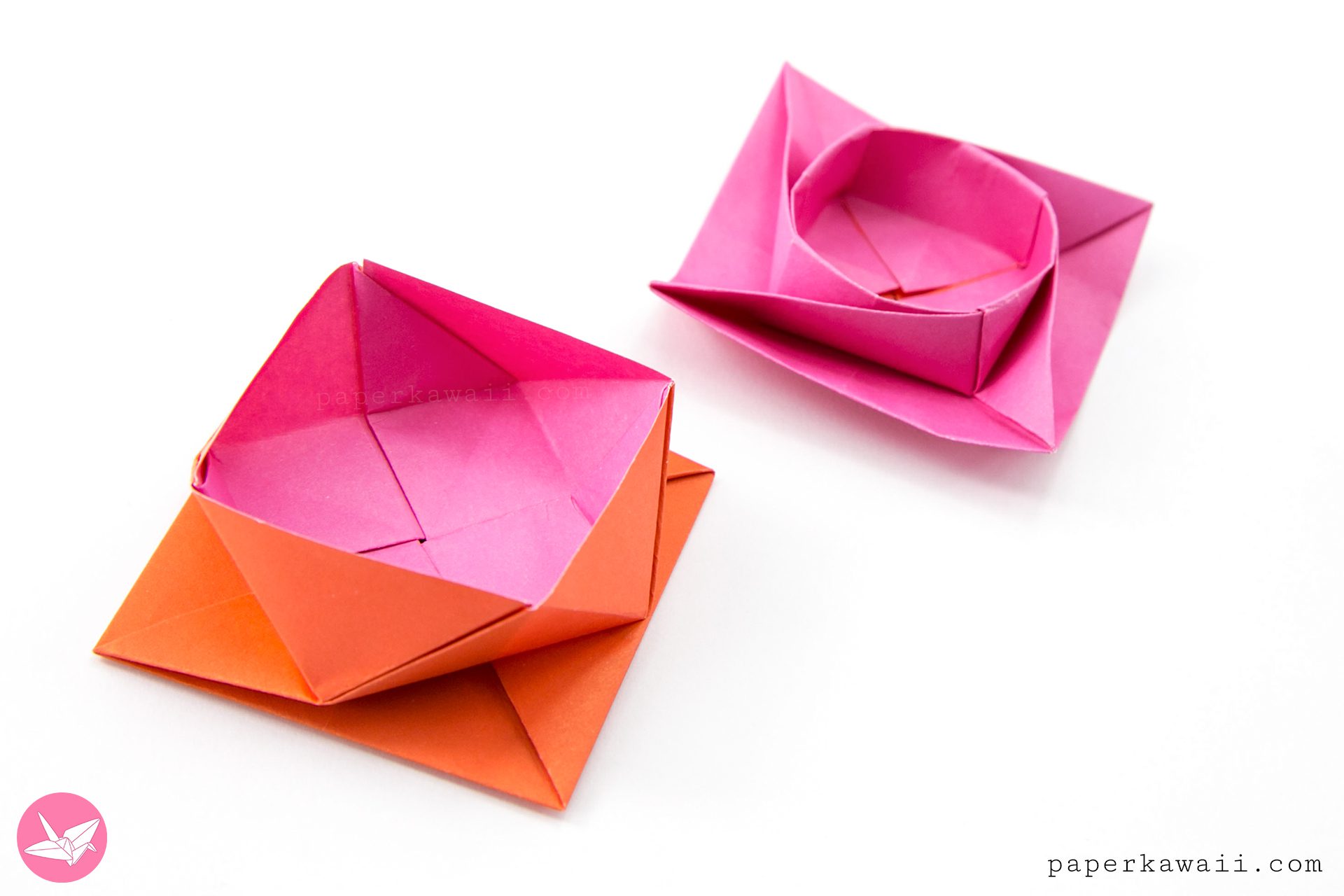 The square twisted origami box is next to the round twist box, tutorial here.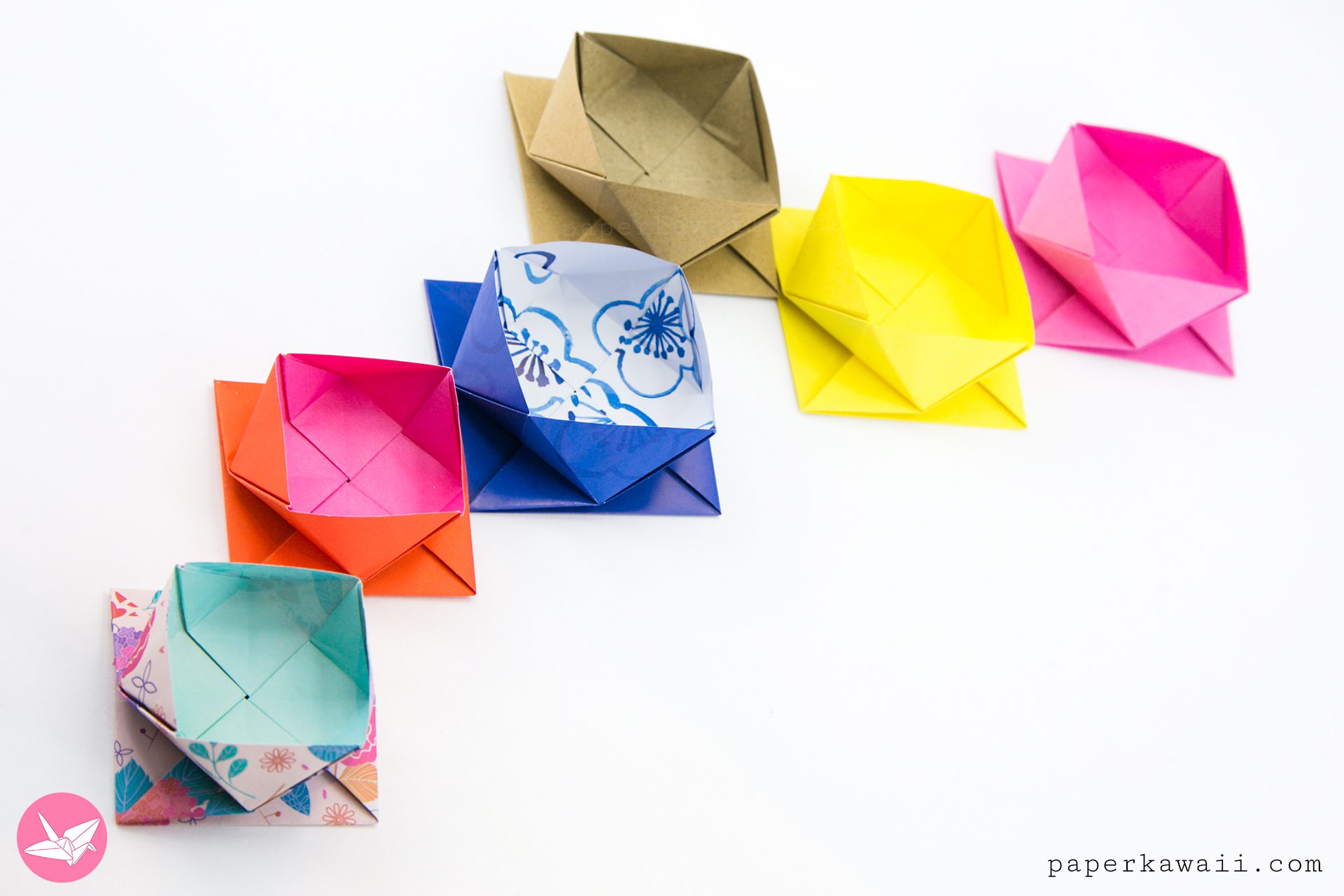 These origami twist boxes have lids, you can make the one on the right hand side using part of this tutorial. Hopefully after looking at that, you will work out the one on the left.