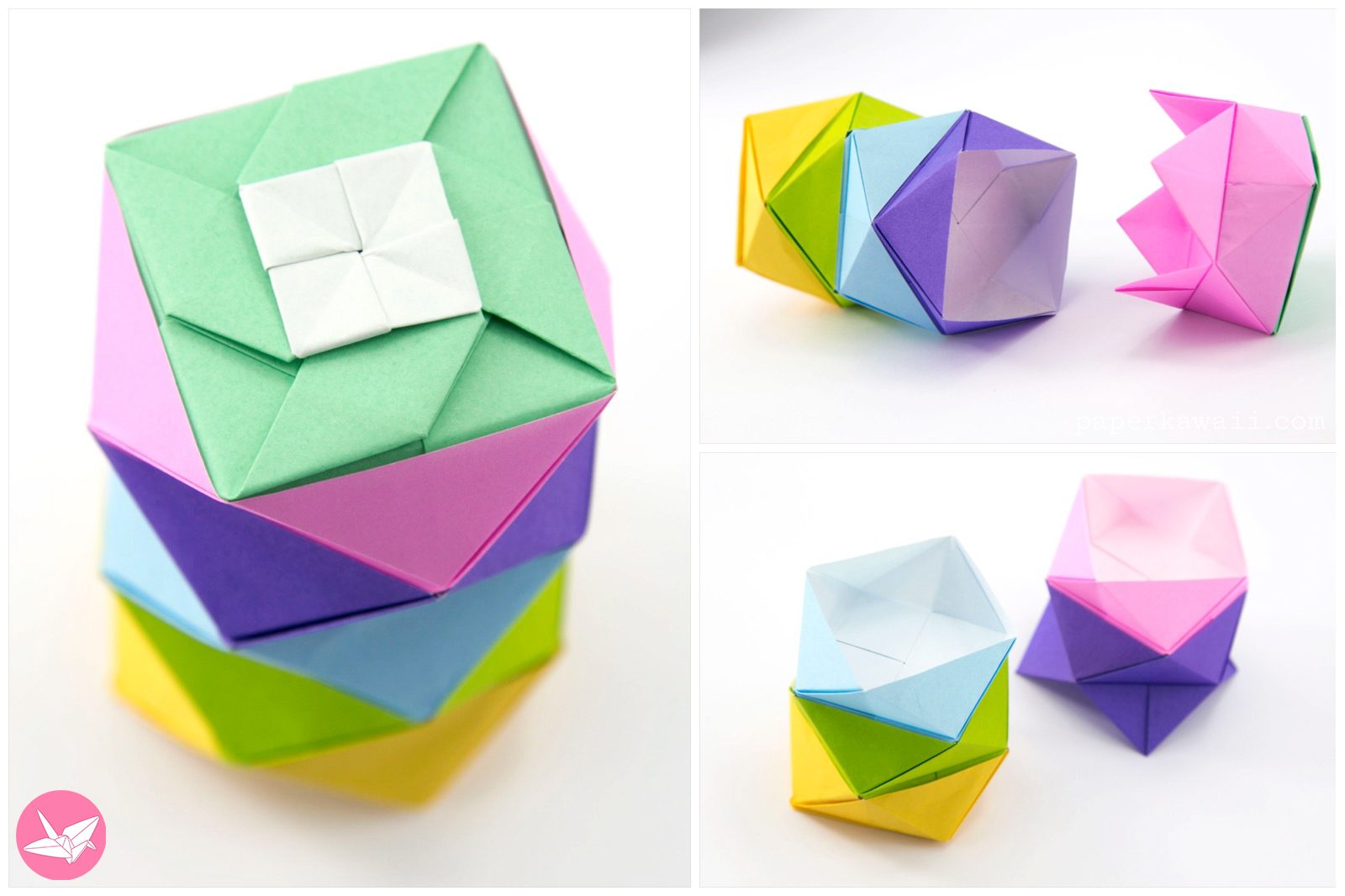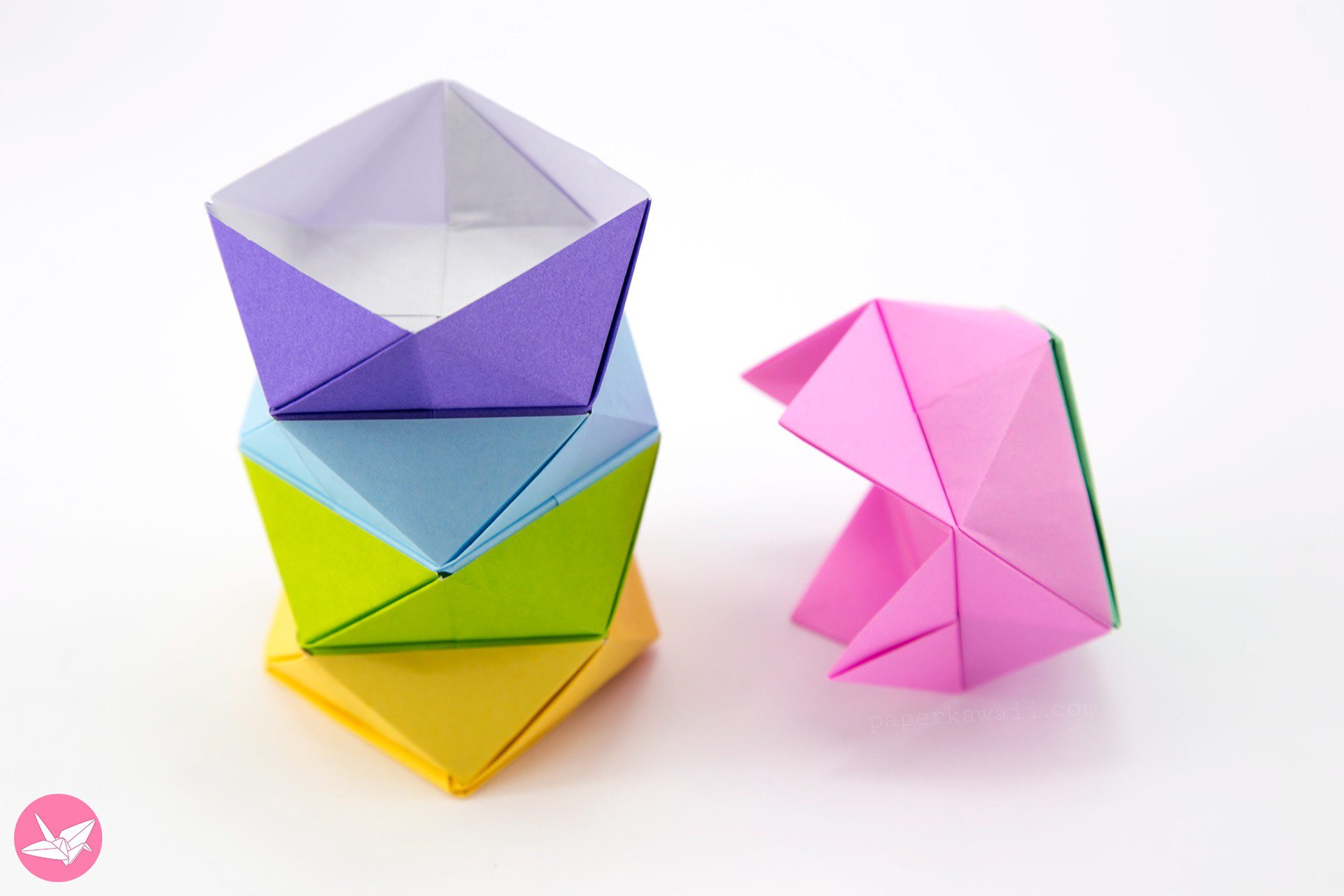 These interlocking origami stacking boxes or pots are great for multiple gifts or to store jewellery, stationary & more. No cutting or glue is needed. I am really happy with how these origami stacking boxes turned out. They'd look great for lots of different occasions. Red and gold colour paper for Christmas, pastels for Easter, red paper for Valentine's day for example.
Make the easy plain lid or the more elaborate lid. The boxes themselves are not very hard to make at all. I used pretty thin flimsy origami paper for the pastel colour boxes in the photos. They hold up fine for light items. If you'd like a more sturdy set of stacking boxes, use thick paper, textured paper or foil paper. There are multiple ways you can finish the lid, why not experiment and make some variations, I'd love to see them, please upload a photo in the comments or tag me on instagram #paperkawaii
This model is featured in one of my origami ebooks: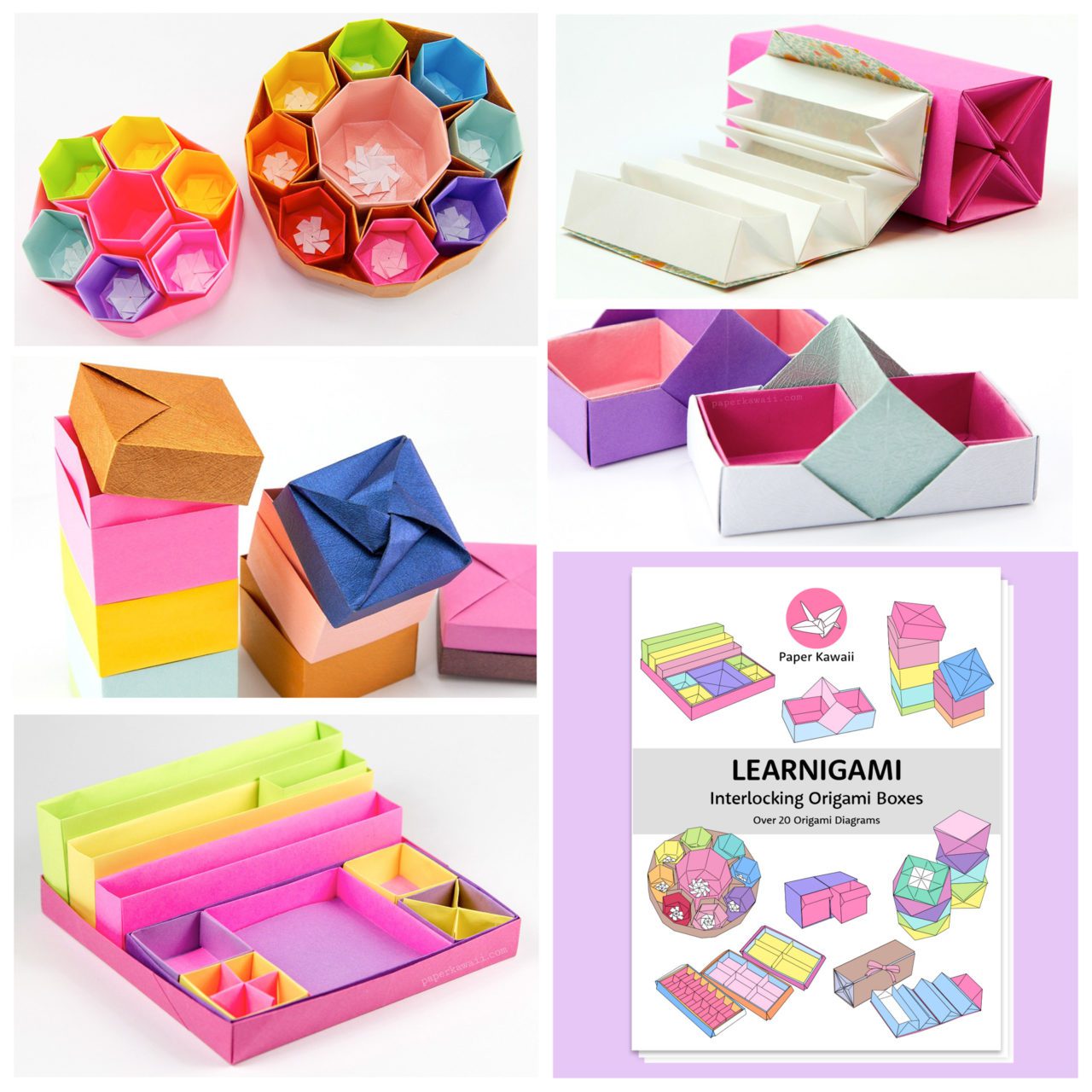 LEARNIGAMI – Interlocking Origami Boxes E-book
Features over 20 origami diagrams. These origami boxes interlock, slot or fit together to become a larger piece. Each origami project is clearly diagrammed with annotations throughout.
Origami Stacking Boxes
Design: © Paper Kawaii Copyright Information
Level: ★★★☆☆
You will need:
▸ 1 sheet of square paper per box or lid, all the same size.
Paper size example: 17.5 x 17.5 cm
Final size (per box): 6 x 6 x 2.5 cm
(pastel paper used in the photos can be bought on Amazon here)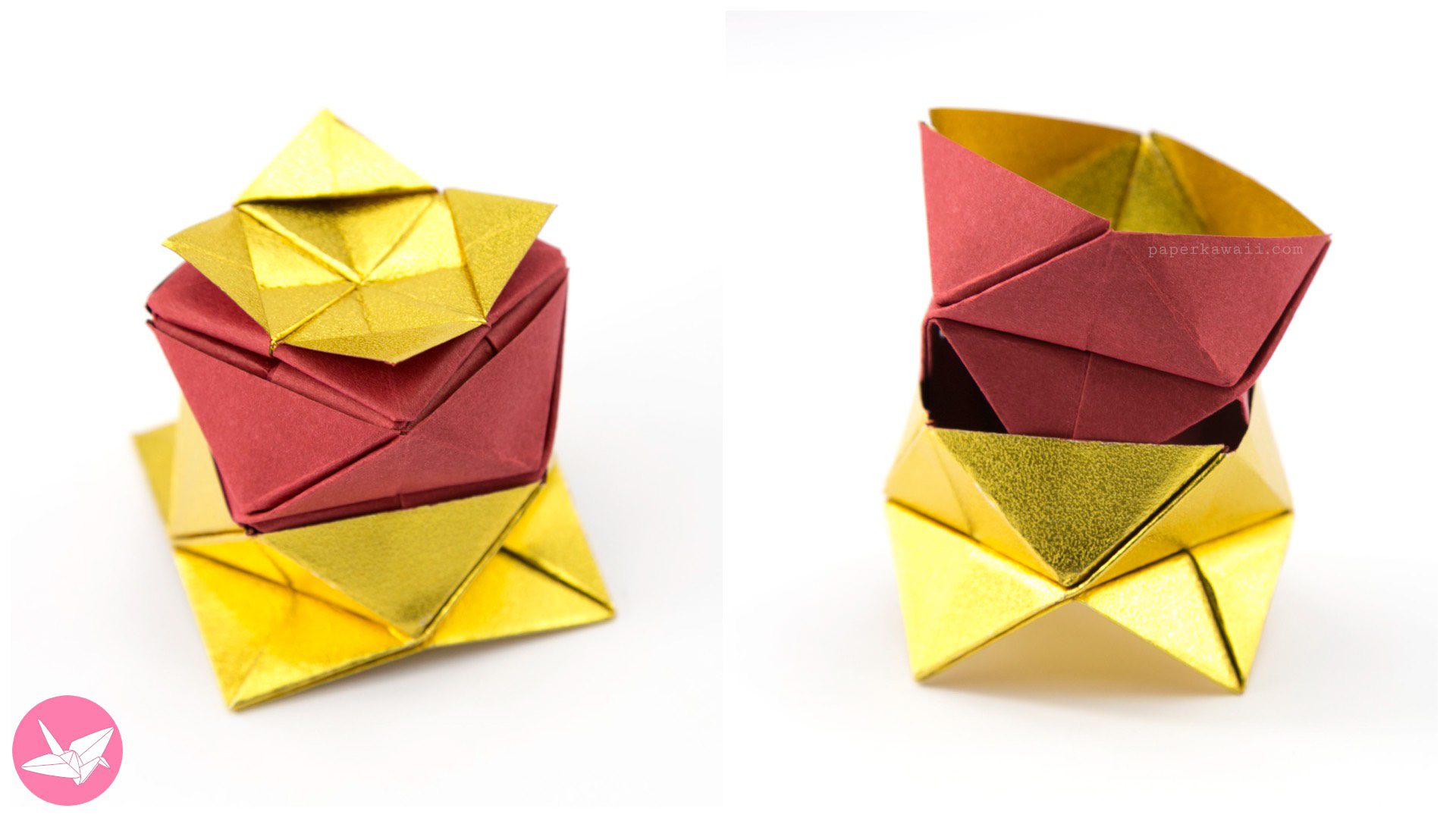 The gold and red boxes are made with 15 x 15 cm thick origami paper from Daiso Australia. The lid is in an un-finished state, but with this paper it's nice like that.