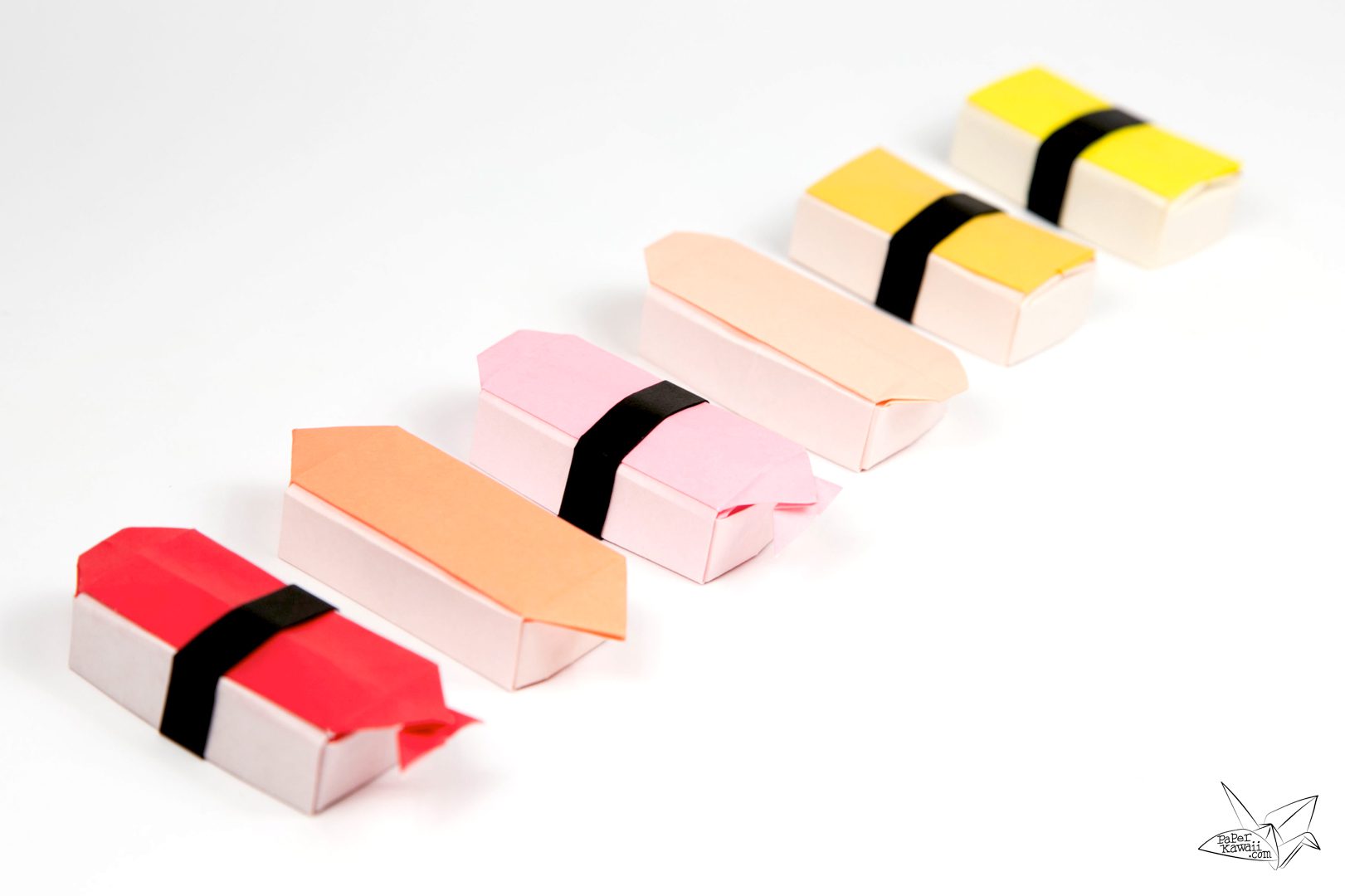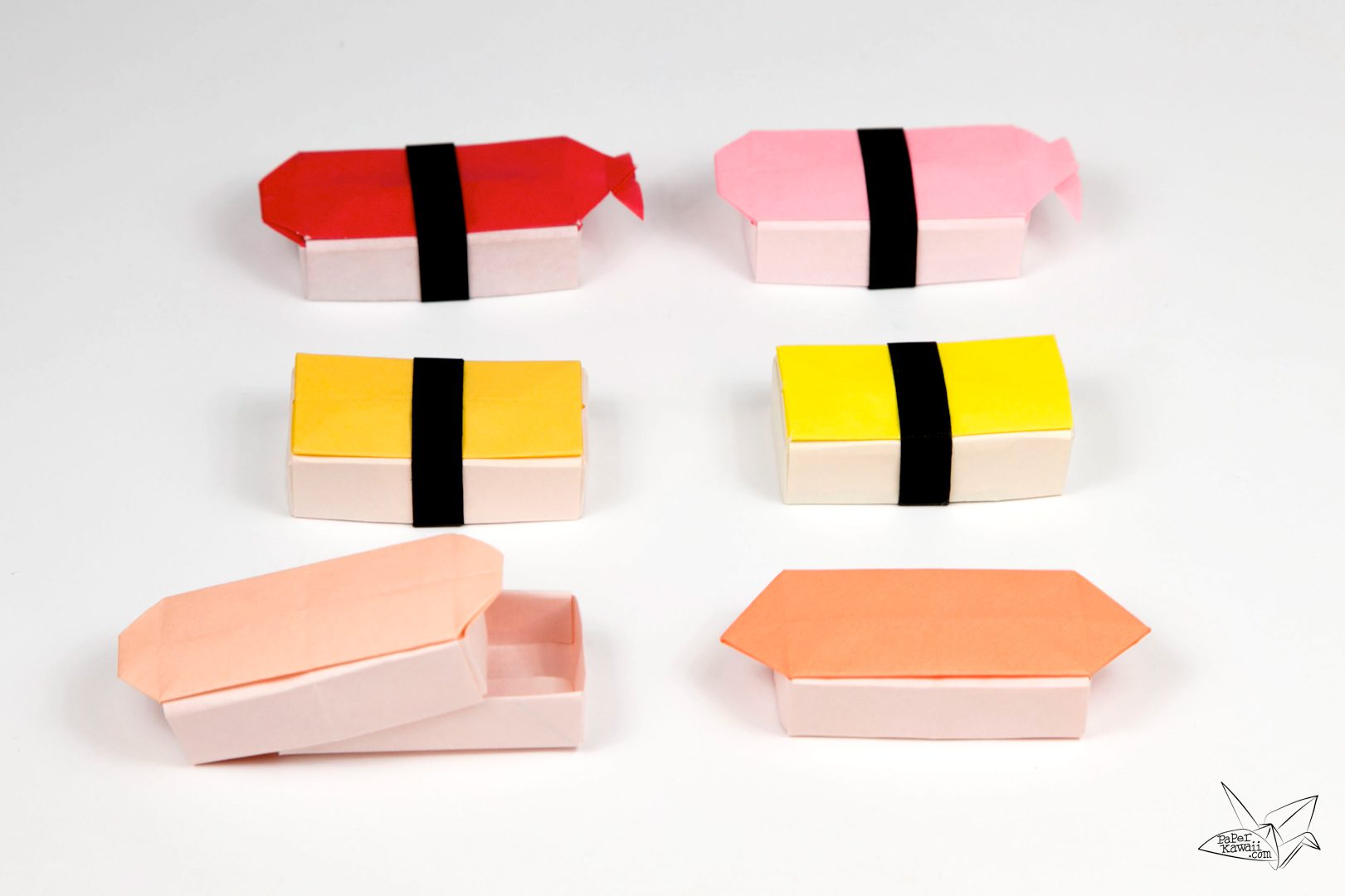 Make some yummy origami sushi boxes. These little boxes make a great gift box. Or use them just for decoration. You can make egg (tamago), shrimp sushi (ebi) and more.
These little origami sushi boxes are kind of tricky, but nothing too ridiculous. If you pause the video and carefully follow along, you should be just fine.
I diagrammed this model, making it a lot clearer, if you want to view the diagram it is in my origami book: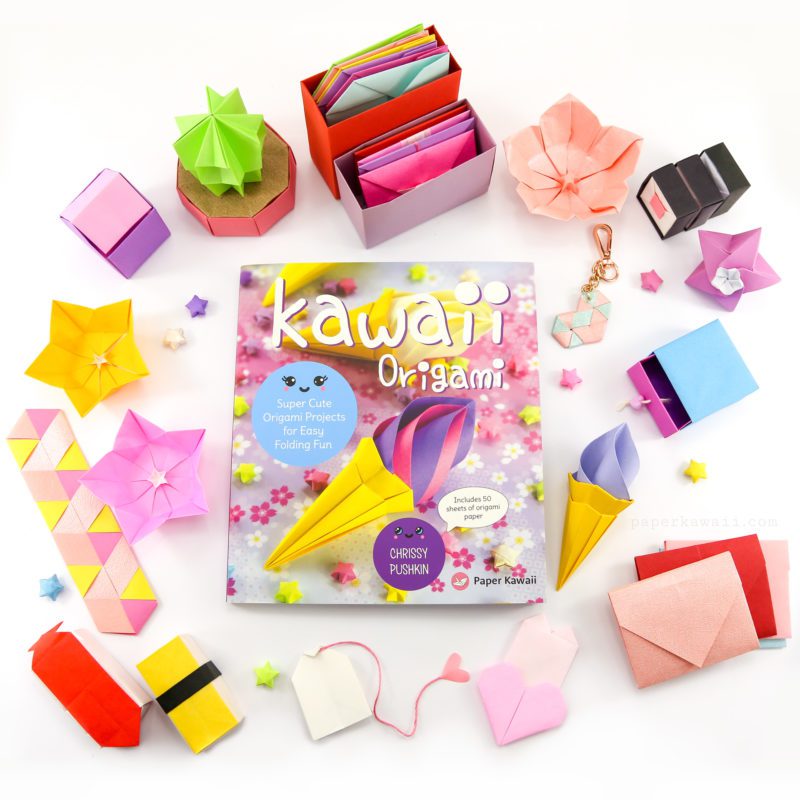 Kawaii Origami – Super Cute Origami Projects for Easy Folding Fun
'Kawaii Origami' includes over 25 cute origami projects ranging from easy to advanced.
Kawaii Origami was published on 2nd April 2019. An ebook version is also available on Amazon.
Design: © Paper Kawaii Copyright Information
Level: ★★★★☆
You will need:
Sushi Lids: 1 sheet of square paper
Seaweed: 1 sheet of square paper (black, use same size as sushi lids.
Box: 1 sheet of square paper. To get the size for this, divide the width of your lid's paper by 1.428
Scissors – needed for the fish tail if you want to make that.
Example sizes: lid: 15 x 15 cm, box: 10.5 x 10.5 cm | lid: 20 x 20 cm, box: 14 x 14 cm | lid: 30 x 30 cm, box: 21 x 21 cm
Final size: 5.2 x 2.5 x 1.5 cm
✅ Paper used in the tutorial. Paper used for the sushi in the photos is this and this.