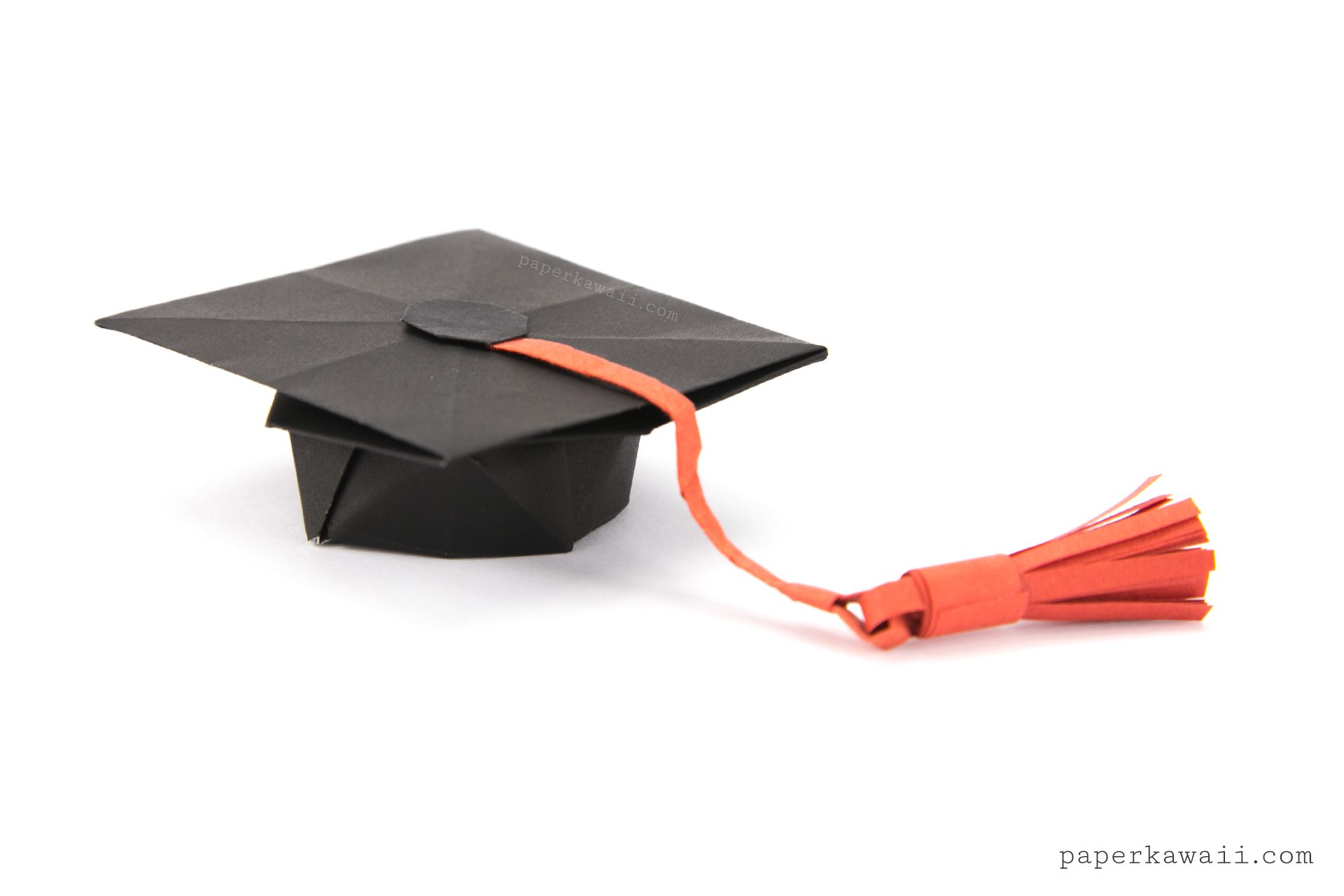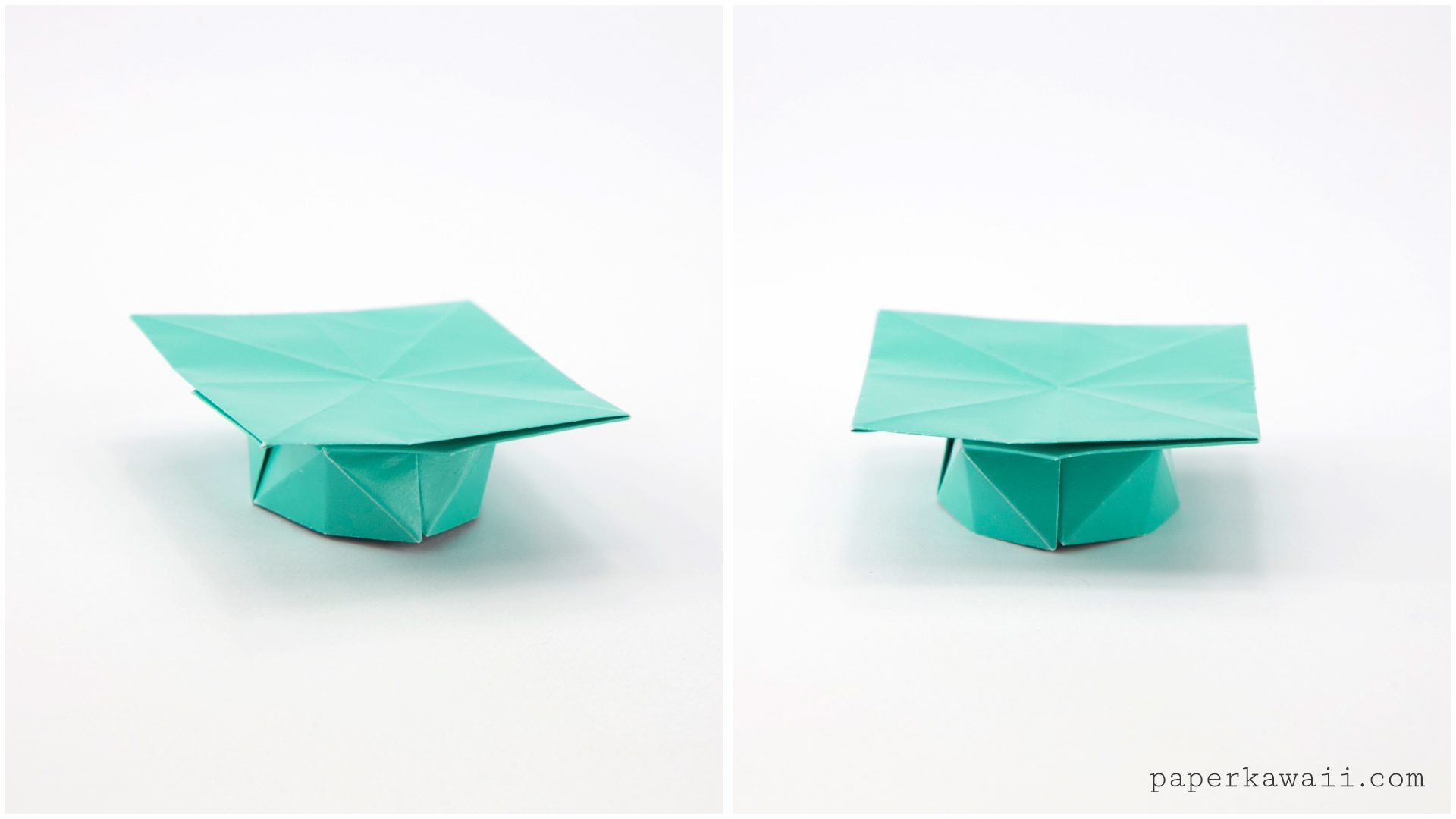 Learn how to fold a little origami graduation hat to give as a congratulatory gift. This origami mortarboard cap is made from 1 sheet of square paper, you can also make a little paper tassel to go on top. This is a modification of my previous origami round twisted box. The top flat part is now completely flat, whereas before it was curved/rounded.
I am making mine for a relative who is graduating soon. You could also make this to be worn by a teddy bear or other stuffed toy. It can also be a box/bowl of course. At one point it looks like it could be a candle holder or egg cup too.
Origami Graduation Hat
Design: © Paper Kawaii Copyright Information
Level: ★★★☆☆
You will need:
▸ 1 sheet of square paper (any size).
Paper size example: 17.5 x 17.5 cm
Final model size: 6.4 x 1.7 cm
Make a little paper tassel by following this tutorial (start with smaller paper).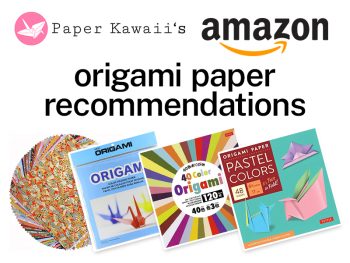 You can check out my personal favourite origami papers, paper craft tools and more on my Amazon.com store.