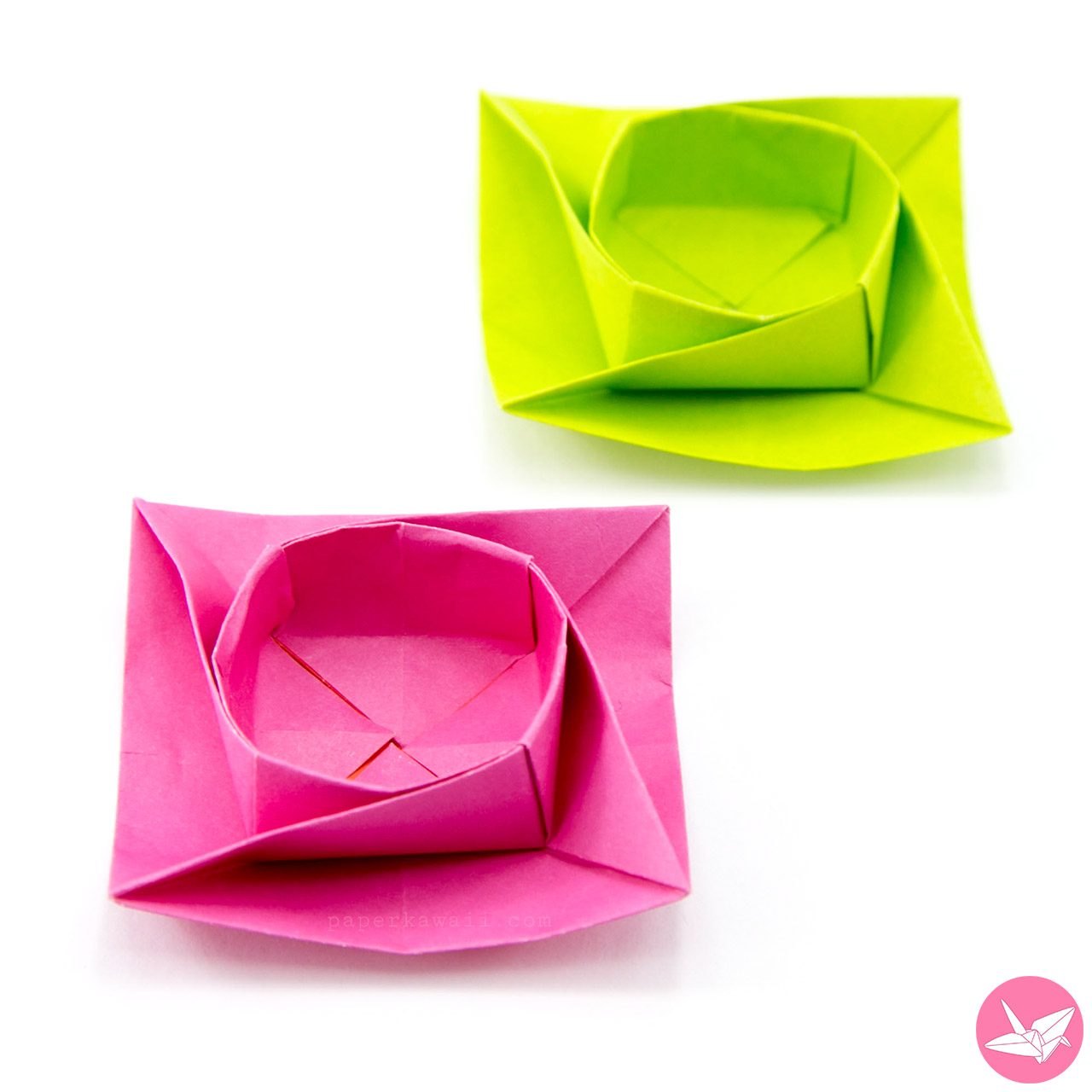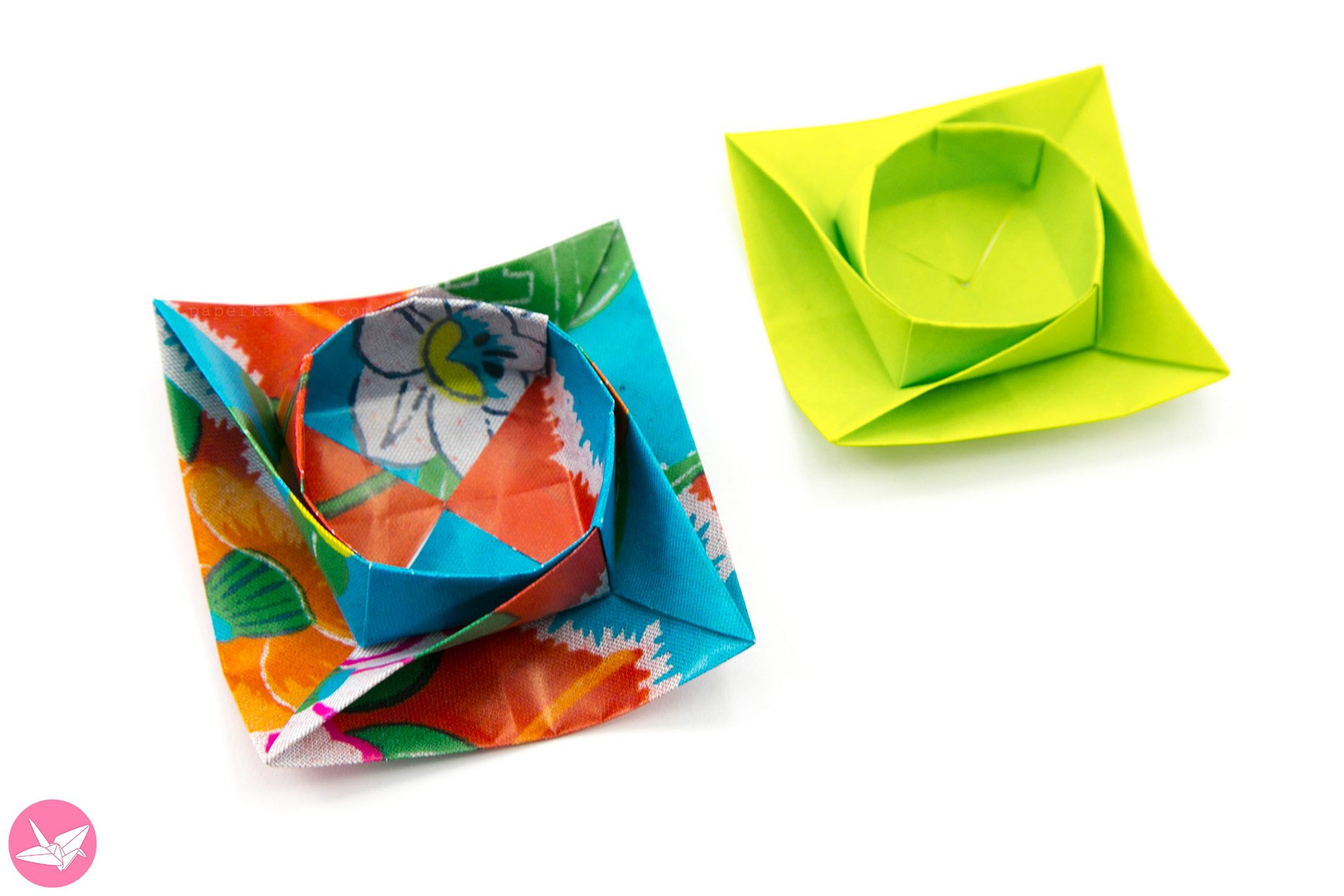 A twisted round origami box or bowl, its rounded shape is very unique. Made from one sheet of square paper, no glue or cuts. You can display some lovely items in these origami pots. After coming up with this twisted origami box – which I think also looks like a graduation hat… the origami stacking box was discovered.
I think it's a pretty unusual shape, being round in the middle and square on the outside. I just made a very large one of these, it makes a great bowl actually. Perhaps wrapping paper would be a good paper choice too. The only reason I added an extra star on it is because of the time taken, it's not a difficult box to make.
Twisted Round Origami Box
Design: © Paper Kawaii Copyright Information
Level: ★★★☆☆
You will need:
▸ 1 sheet of square paper.
Paper size example: 17.5 x 17.5 cm
Final model size: 6.3 x 6.3 x 1.6 cm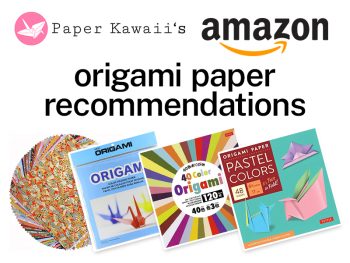 You can check out my personal favourite origami papers, paper craft tools and more on my Amazon.com store.