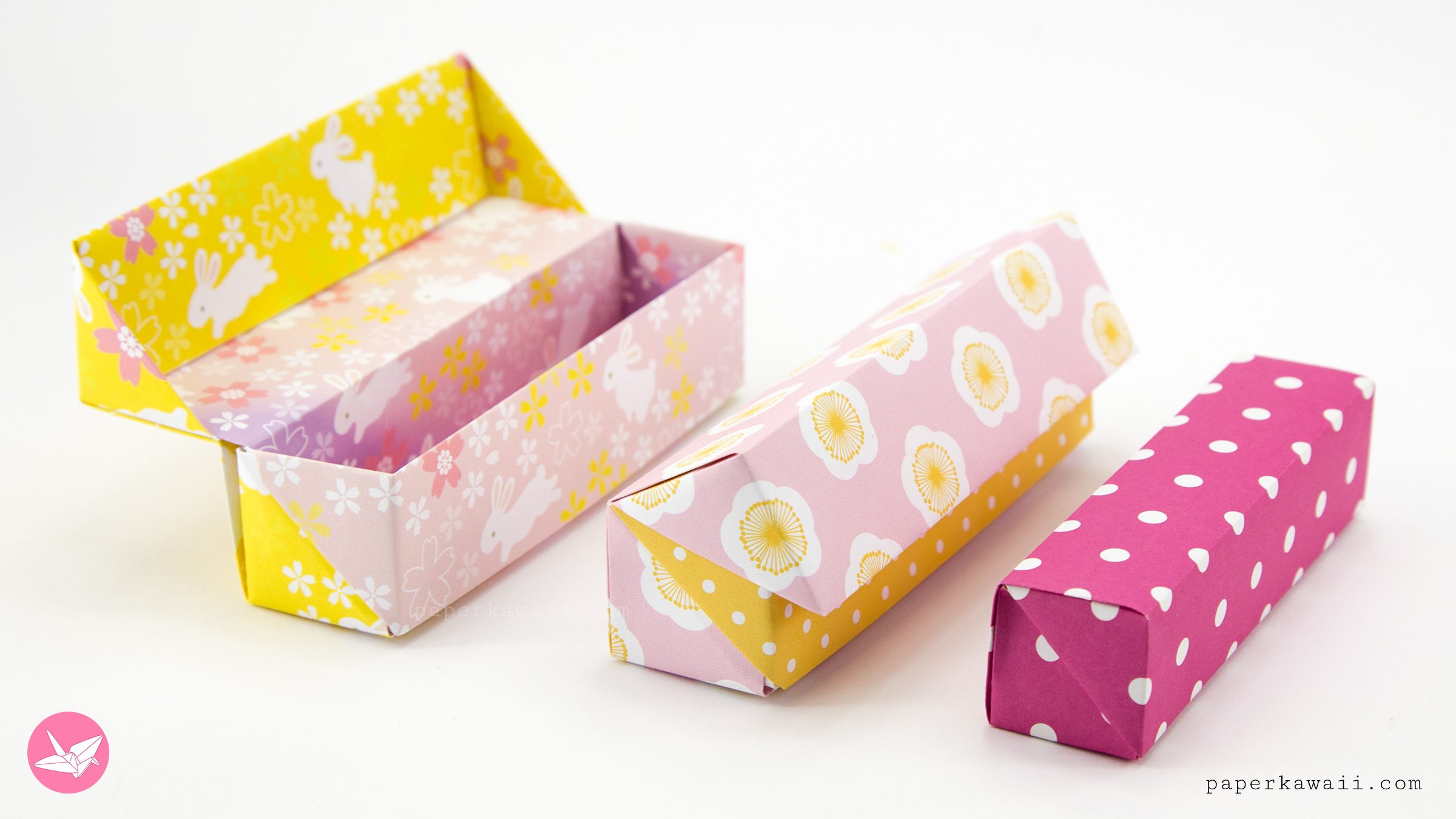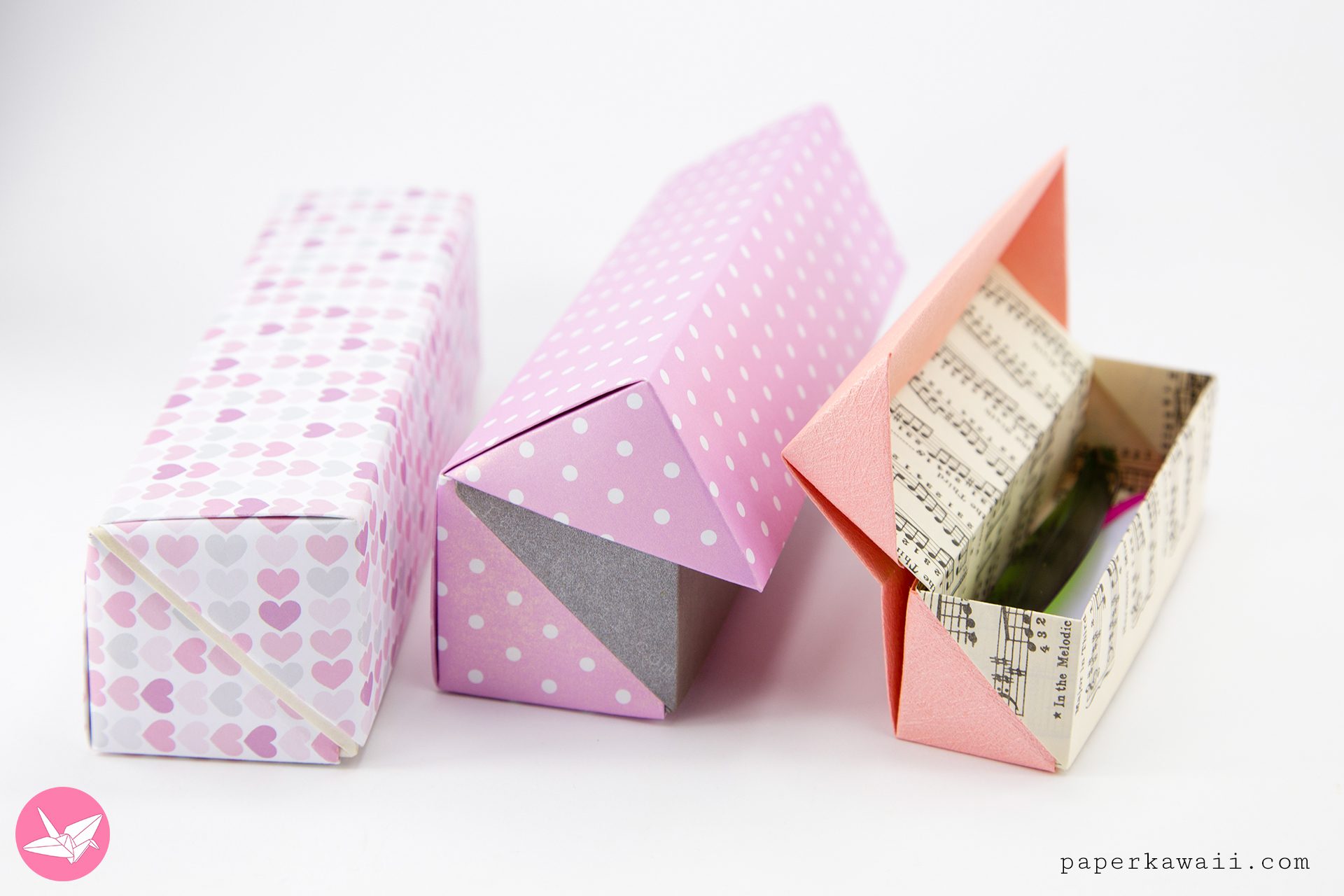 Learn how to make a long version of the hinged origami gift box. This origami hinged gift box is made from two sheets of square paper. It's great to use as an origami pencil box, keep makeup or jewellery in them too. This is the last of the hinged origami boxes. There are two other versions of this box, the cube version and the medium size version.
The boxes are easy to make. If you don't like "making thirds", you can always get a ruler and measure thirds. All you have to do is take the width of the paper and divide by three. I recommend using thicker, textured paper because the texture will help to keep the box shut. However the box will work well with thin paper too. You can get some really nice ribbon to close it with as well.
If you like the pink, flowery and bunny rabbit origami paper featured in some of the photos, you can get it here and print it out, the ones in the photos are printed on regular printer paper. If you like hinged origami boxes, there are a few other origami boxes I've previously posted. These include the origami flip top box (1 sheet), the pencil box & pill box, the origami treasure chest box (custom size version), the double hinged box and the origami ring box.
Origami Long Hinged Gift Box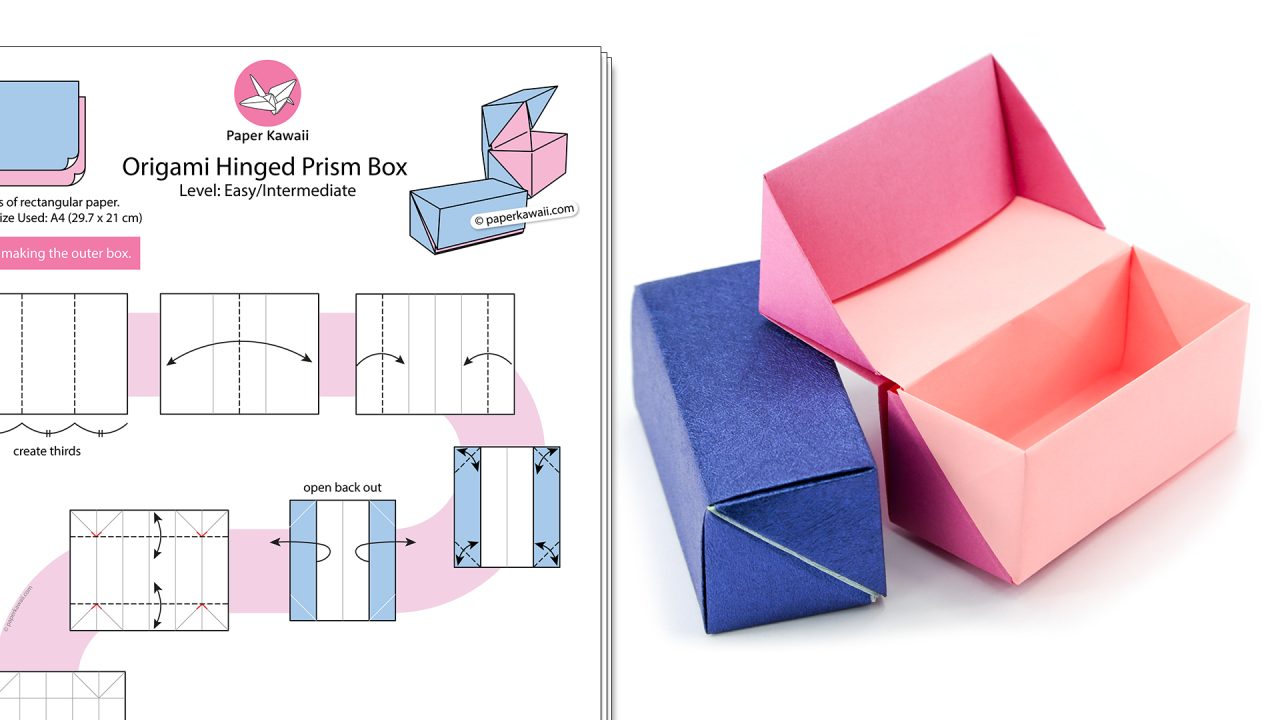 Origami Hinged Prism Box
This origami diagram is in high quality PDF format. BUT – this hinged gift box has slightly different ratio, you can easily change it. Fold along with the video.
Design: © Paper Kawaii
Level: ★★☆☆☆
You will need:
▸ 2 sheets of square paper.
Paper size example: 21 x 21 cm
Final model size: 13.6 x 3.5 x 3.5 cm
For a large pencil holder, use 30 x 30 cm thick textured paper.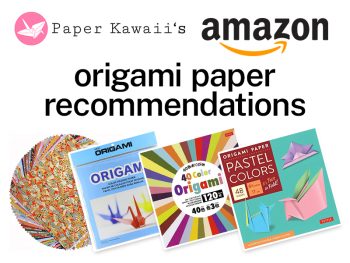 You can check out my personal favourite origami papers, paper craft tools and more on my Amazon.com store.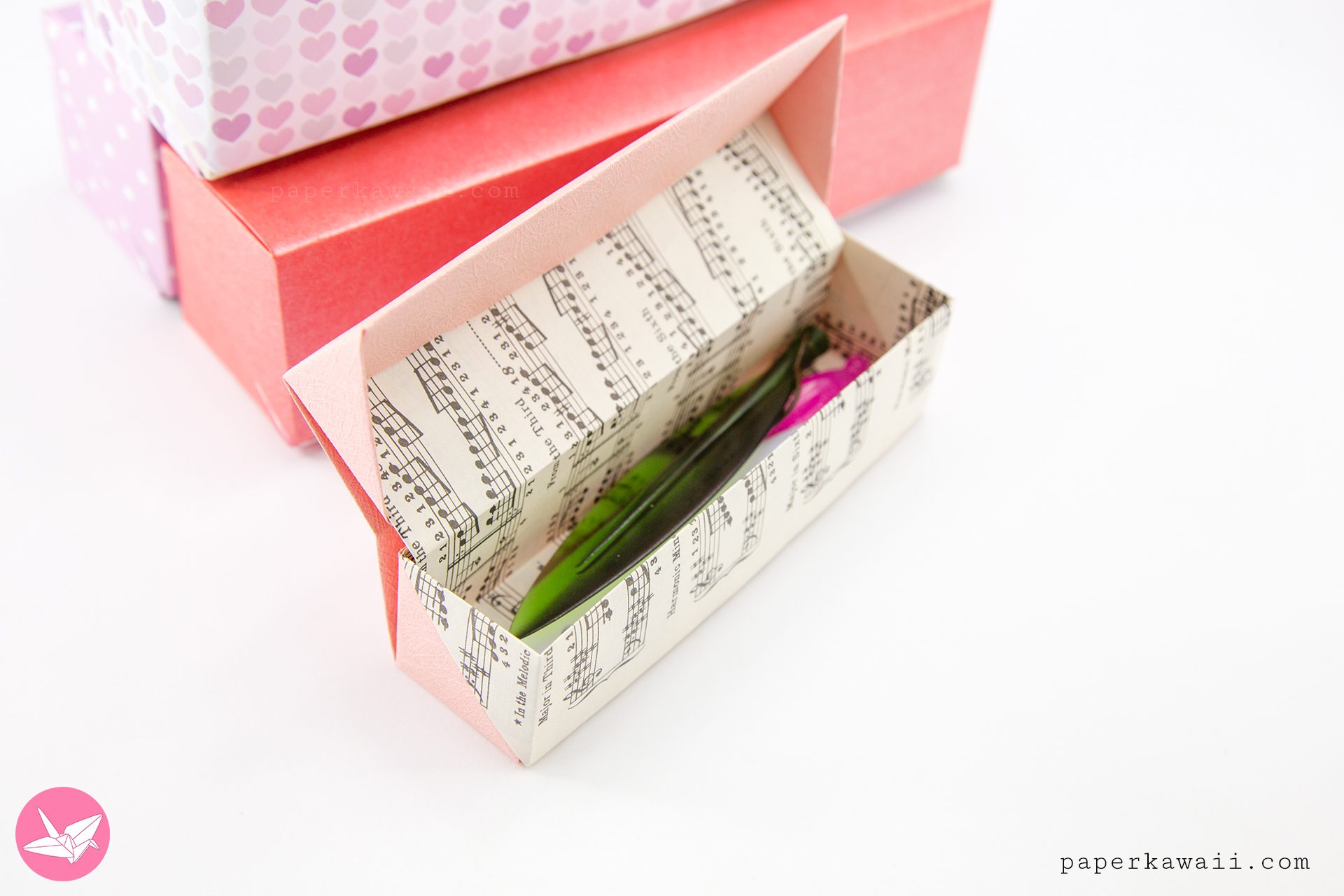 Music sheet paper from an old book. Leaf paper folder, bought on Amazon here.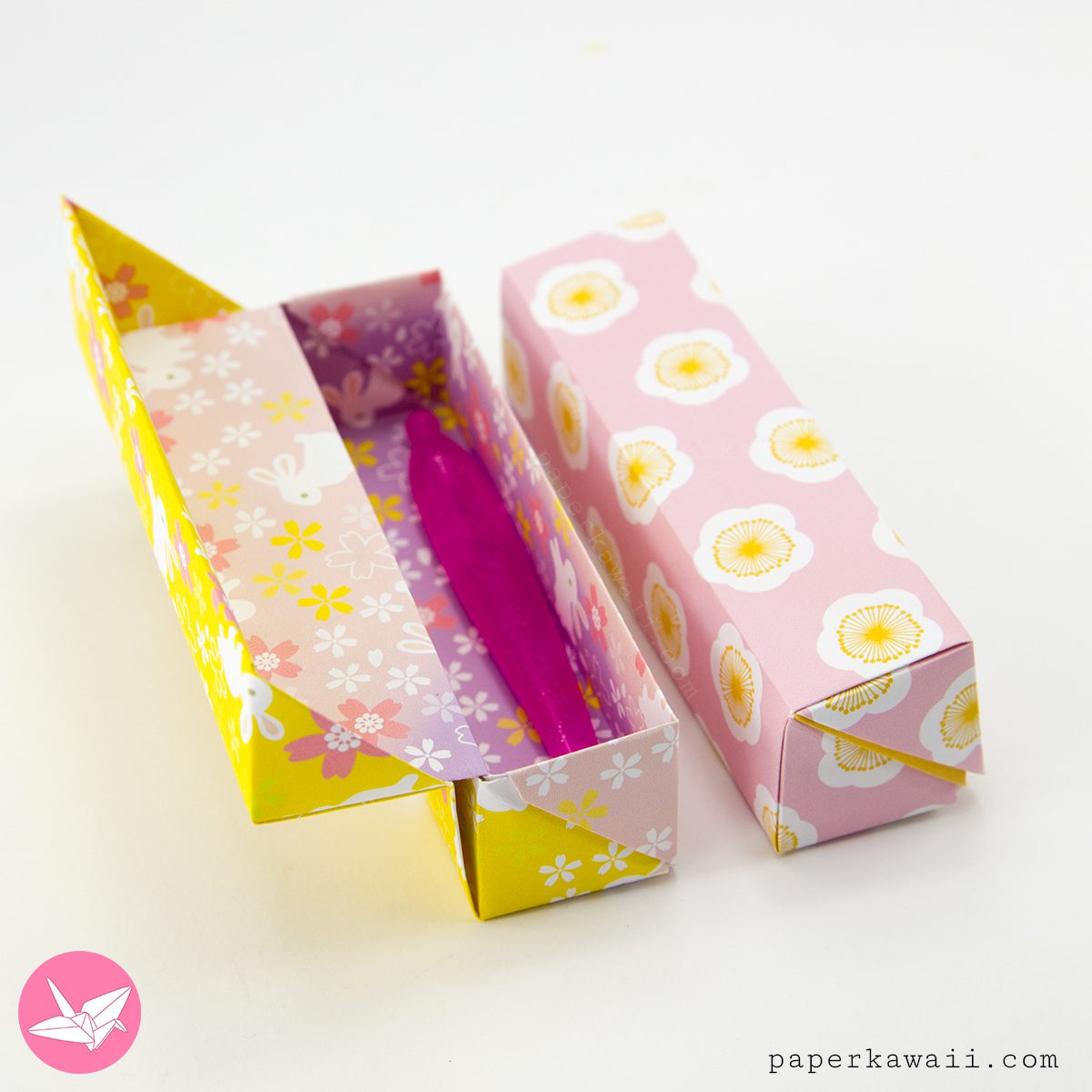 Bunny rabbit and flower printable origami paper, available here for free.