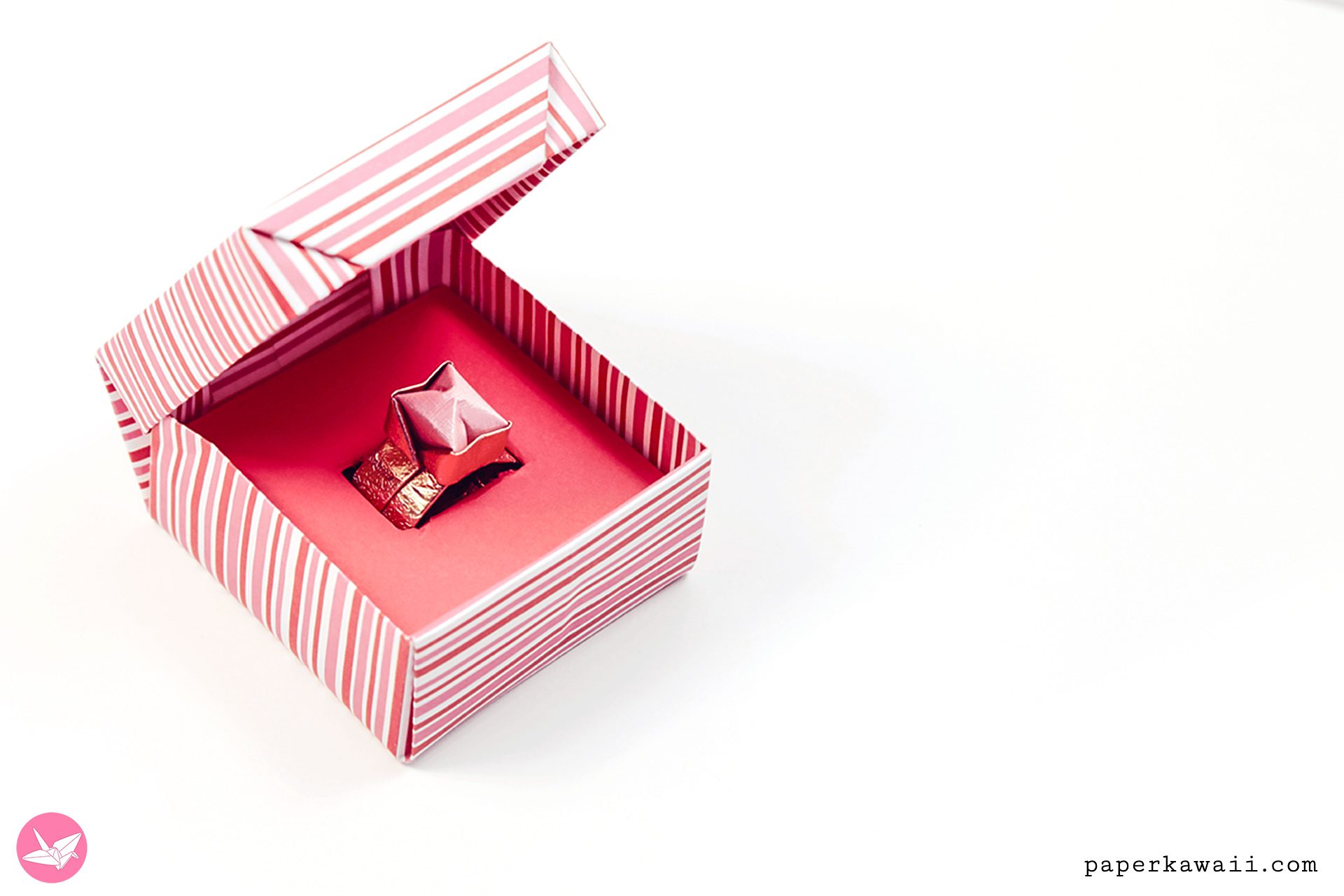 Learn how to fold a cute origami ring box with a hinged lid, add your own real jewellery gift or make an origami ring to fit inside.
The origami ring inside – no longer have the tutorial available, please search for some on youtube. You can also pop a real ring inside too.
Level ★★★☆☆
Designed by Teruyo Koyano
You will need:
For the box:
1 square piece of paper.
I used: 29.7cm x 29.7cm
Finished size: 7.5 x 3.8 cm
Ring insert:
Card
Pencil
Ruler
Cutting Tools
For a more 'real' size box, use about 20 x 20 cm or less!