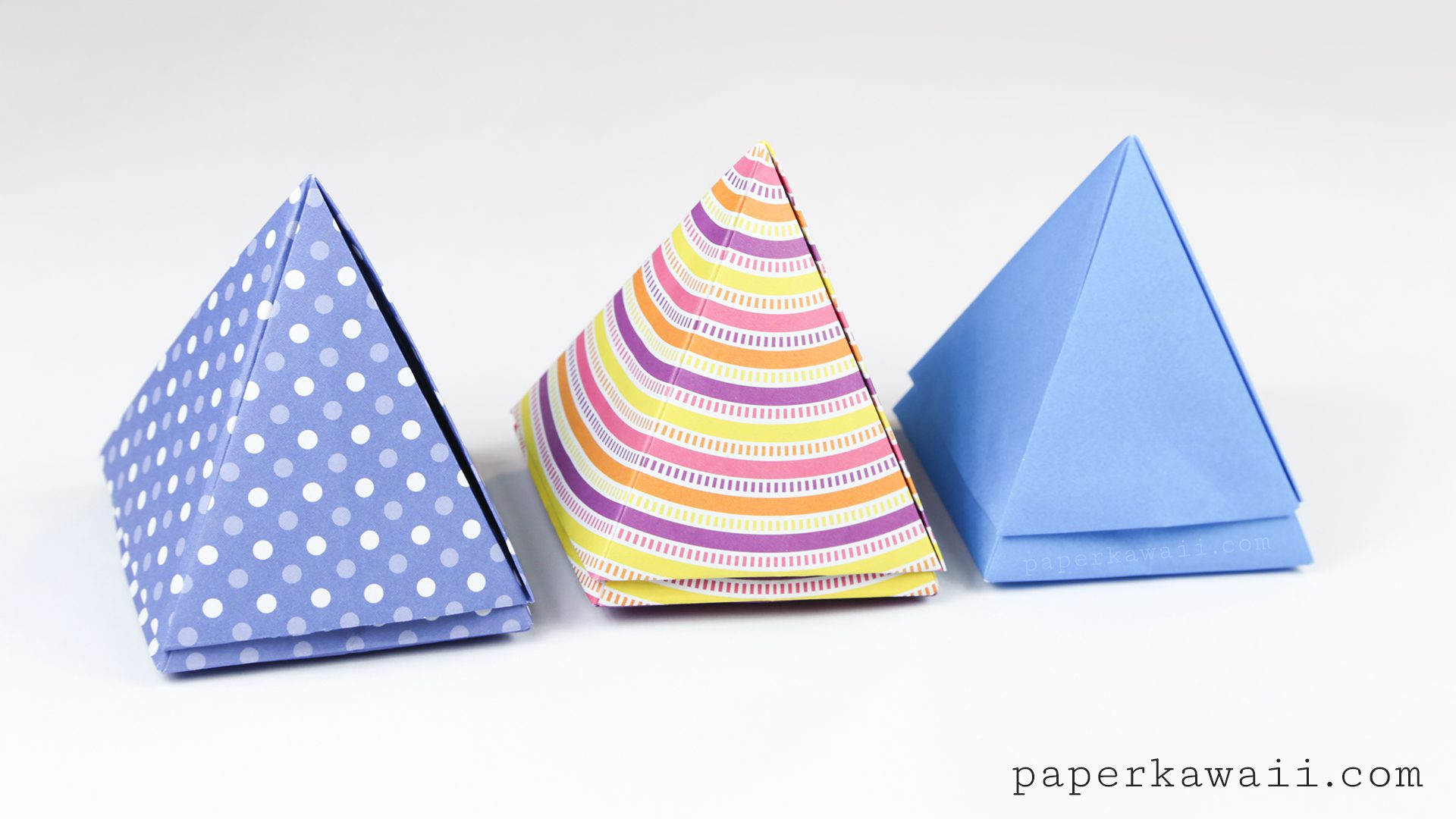 Learn how to make a cool origami pyramid box or pot. The lid rests nicely on top making this origami box a really nice decoration. These origami boxes make great salt and pepper pots, to keep on the table. It's an unusual design because the lid is not securely attached to the bottom, so therefore it's no hassle to lift it off.
The box and lid are both modifications of traditional models. The 'candy box' is different because all of the sides are plain and also a few creases are avoided.
And the pyramid lid is a simple model which you might notice avoids some extra creases.
The paper in the photos and the tutorial can be acquired on Amazon here.
Design: © Paper Kawaii Copyright Information (variations of traditional models).
Level: ★★☆☆☆
You will need:
– 2 sheets of square paper, the same size. I used 15 x 15 cm
– Bit of glue.
Final Size: 6 x 6 x 7 cm.
A Photo Tutorial of the bottom box is available on the Origami Photo Tutorials page.