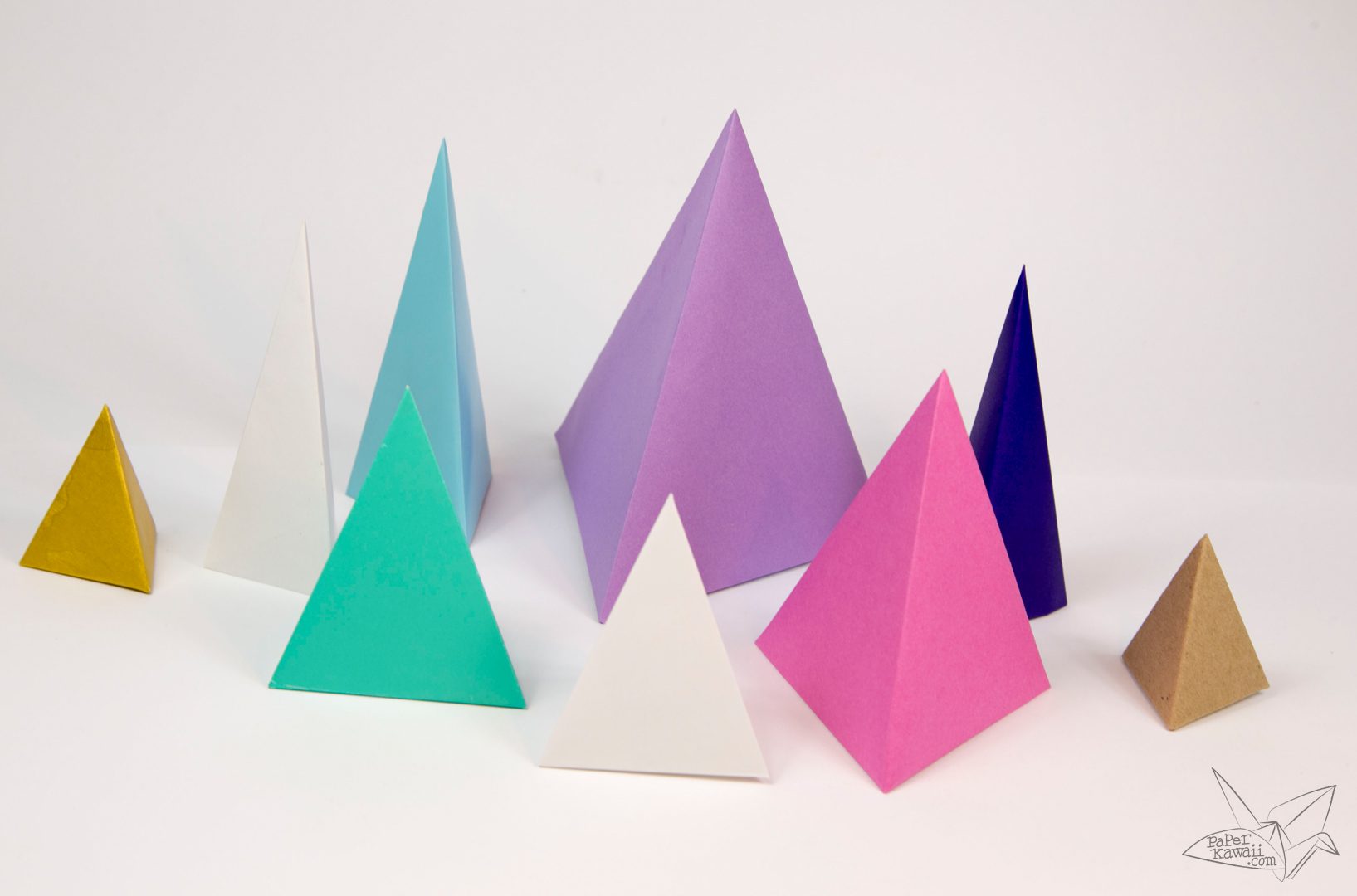 Learn how to make some 3 sided pyramids to use as decorations. These geometric origami tetrahedrons can also stack to make little origami trees. They are pretty easy to make.
These origami pyramids are hollow underneath. I really like them as decorations, made from sturdy textured paper, they make a nice statement.
They also make great stands for jewellery such as bangles and bracelets. For bangles, start with paper that's about 30 x 30 cm.
View the tutorial for the ring version here.
Design: © Paper Kawaii Copyright Information
Level: ★★☆☆☆
You will need:
▸ 1 sheet of square paper. Example: 15 x 15 cm
Final size: 6 x 7 cm
You could also use half a square if you want to use thick paper or card.