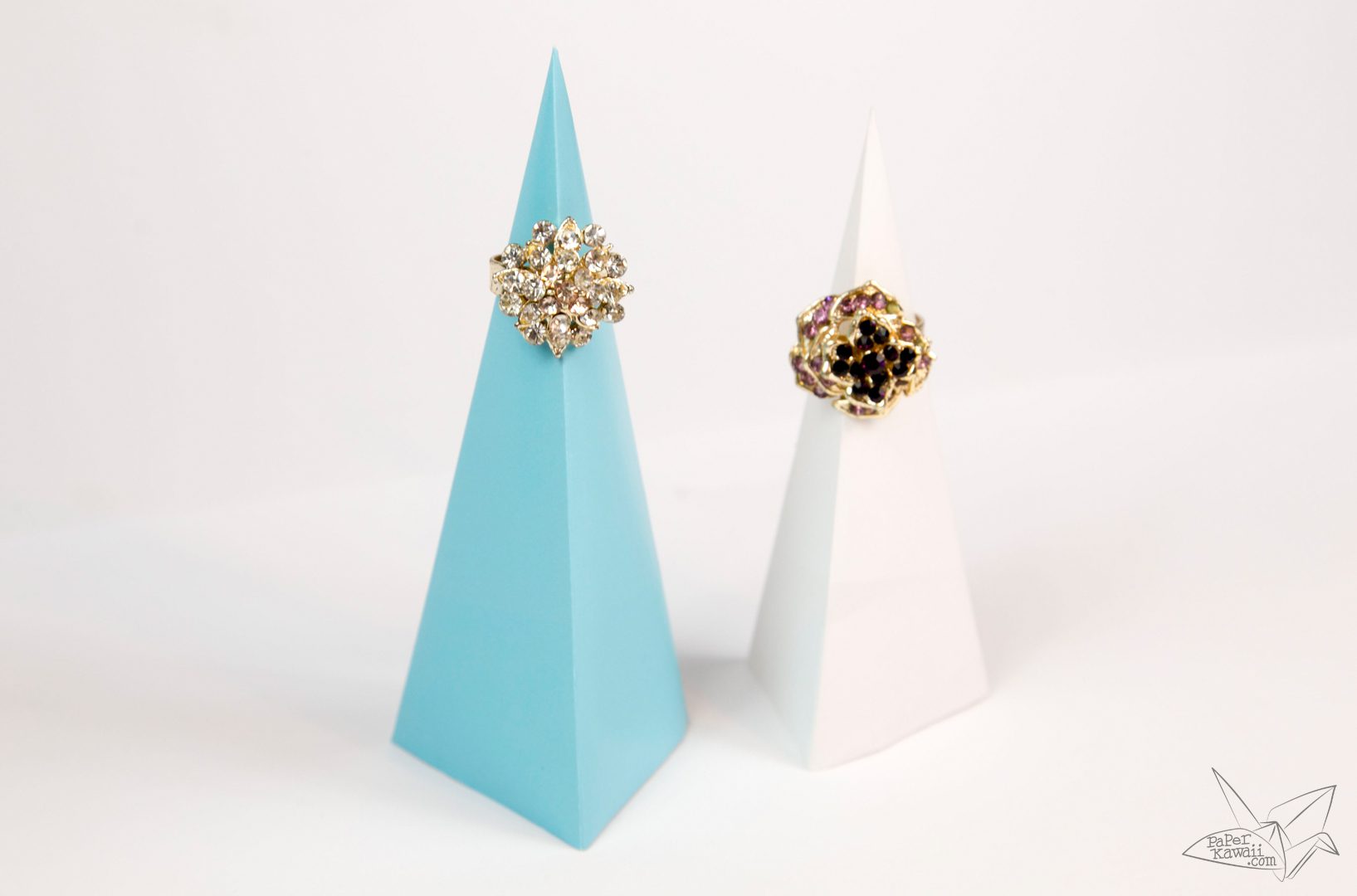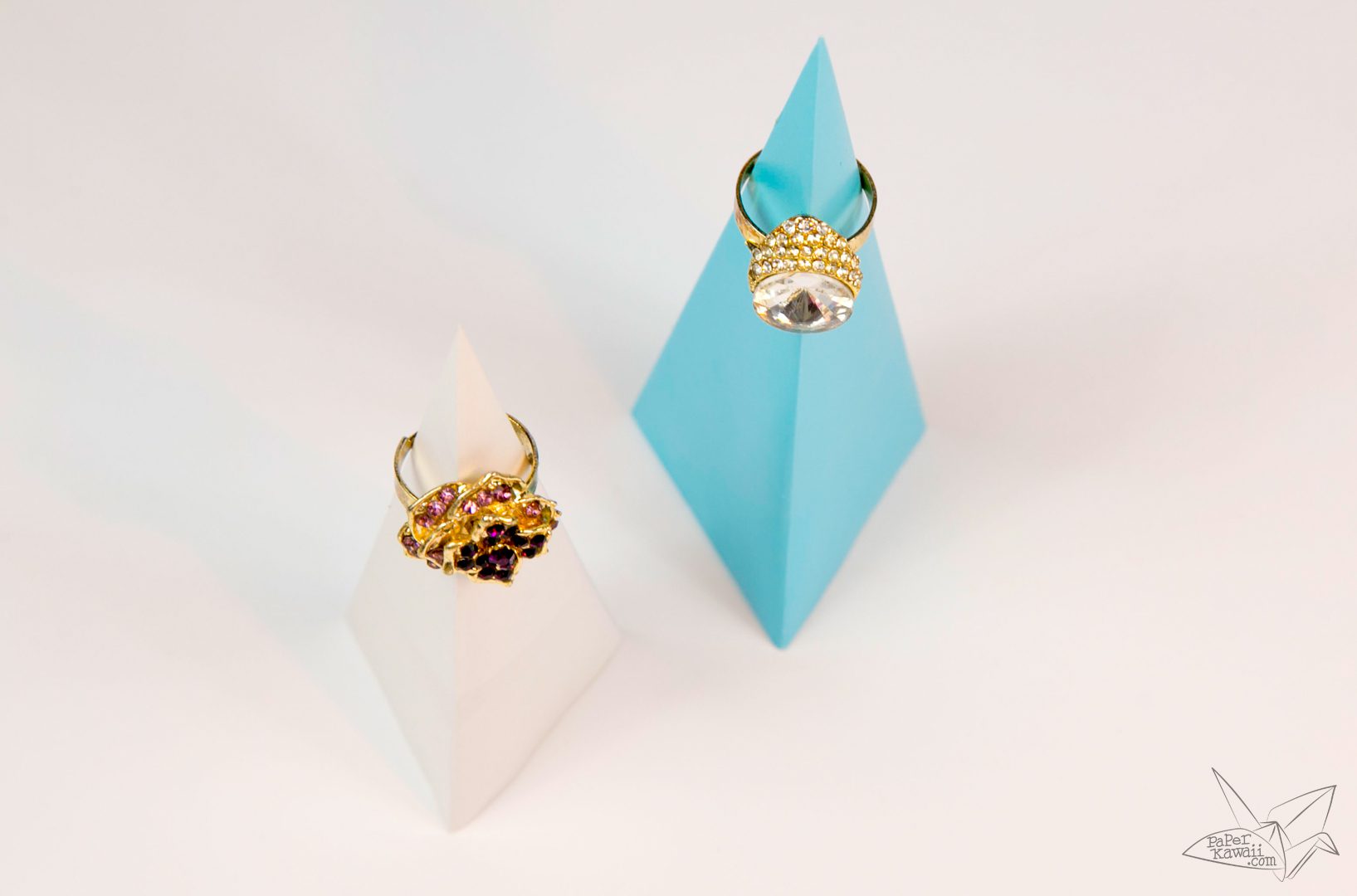 Learn how to make an Origami Ring Stand. These tall origami pyramids (tetrahedrons) make great ring holders. They are especially great to display your favourite rings, or for those who have jewellery stores or market stalls.
These origami pyramids are hollow underneath, which makes them great to transport. Or stack them, they also look like trees.
So these are made in a similar way to the original origami pyramids. The difference is at the start.
Hope you like these little origami rings stands. I really did have shop owners in mind for these, using thick white paper or maybe pearlescent paper – or black ones for silver rings.
Design: © Paper Kawaii Copyright Information
Level: ★★☆☆☆
You will need:
▸ 1 sheet of square paper. Example: 15 x 15 cm
Final size: 4 x 10.4 cm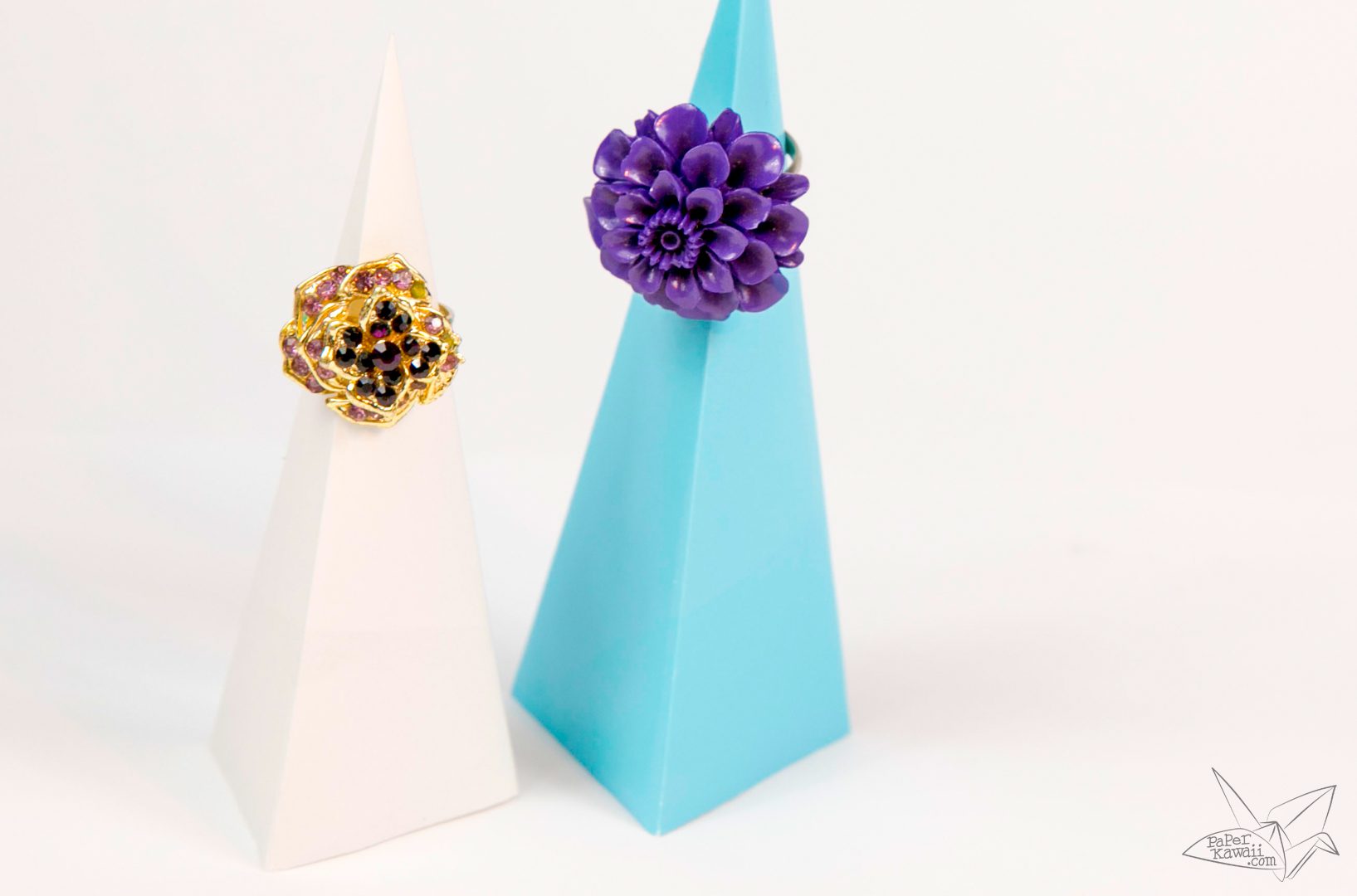 The white one is made from really thin origami paper, if you wanted to use these properly, using thicker paper would be better.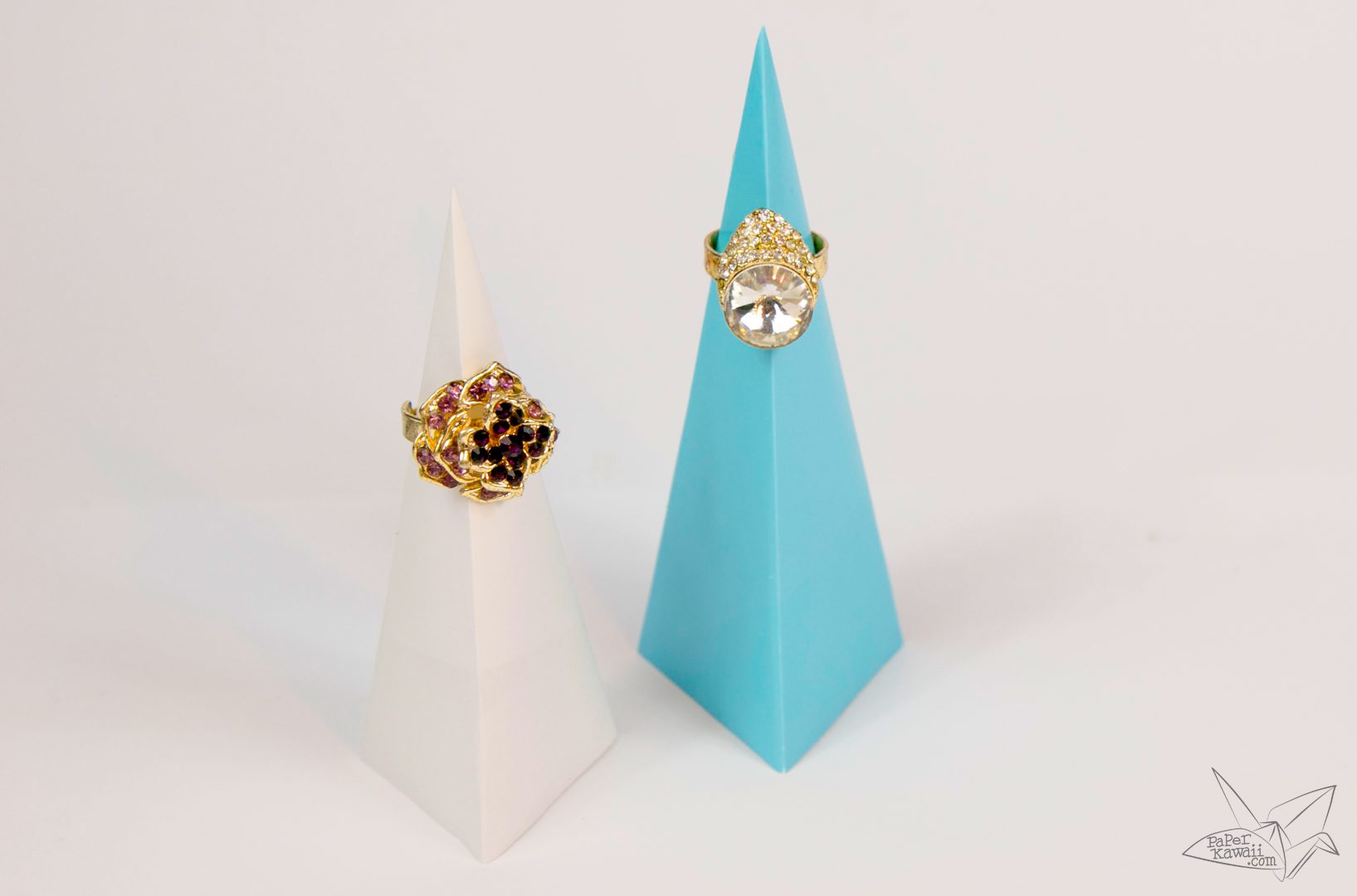 The blue one is made from shiny pastel origami paper which can be bought here.