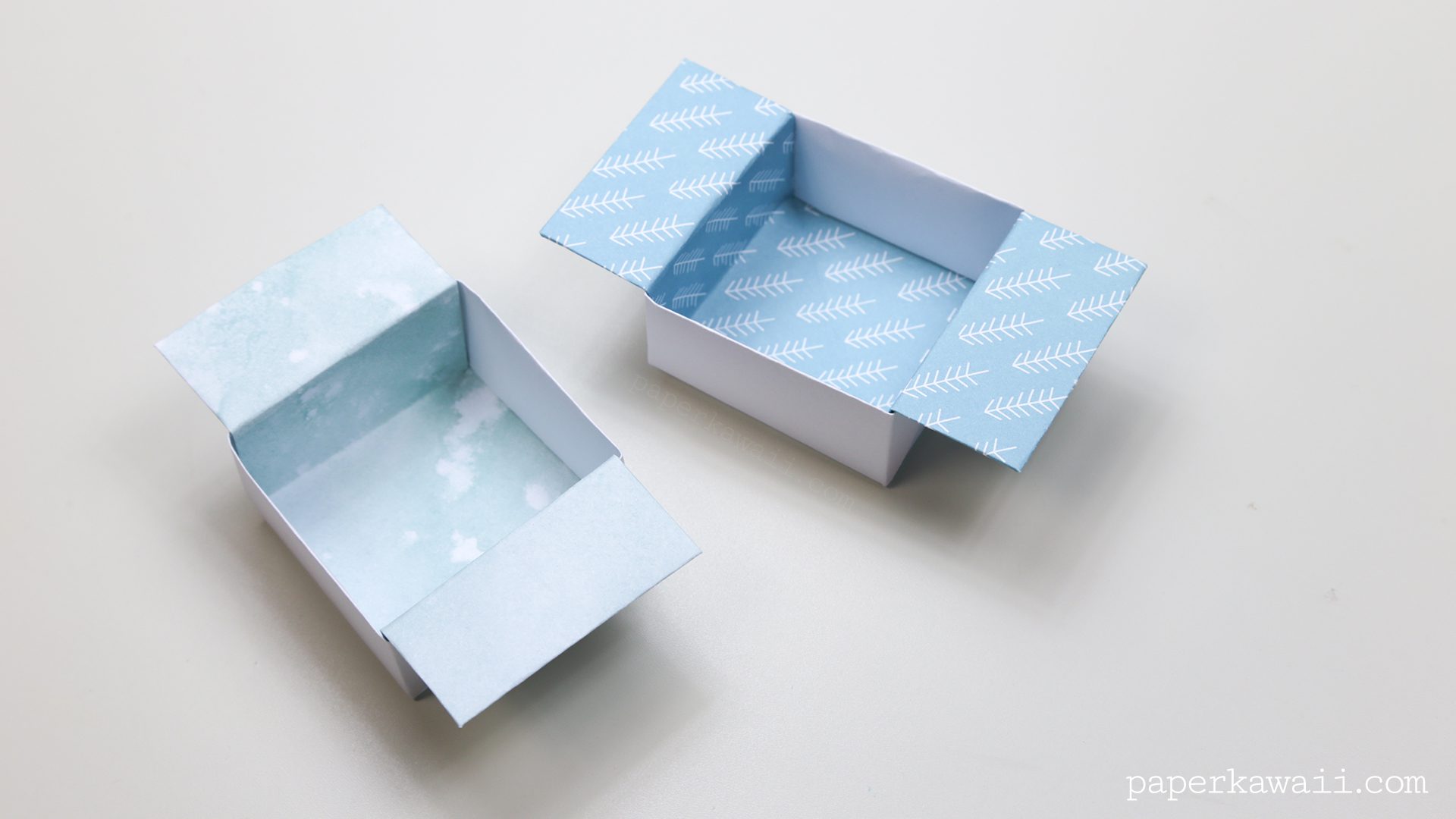 Learn how to make an origami open box, looks like an opened present. This easy origami only takes a few minutes.
This traditional origami box will make a great presentation box for gifts, snacks or to keep jewellery in.
The box doesn't shut, I can imagine it as a present or parcel that's just been opened! This model is very similar to the Origami Envelope Box.
This is another masu box variation I believe.
Level: ★★☆☆☆
You will need:
– 1 sheet of square paper (Used: 15 x 15 cm)
Final size: 5 x 5 cm
A Photo Tutorial is available on the Origami Photo Tutorials page.