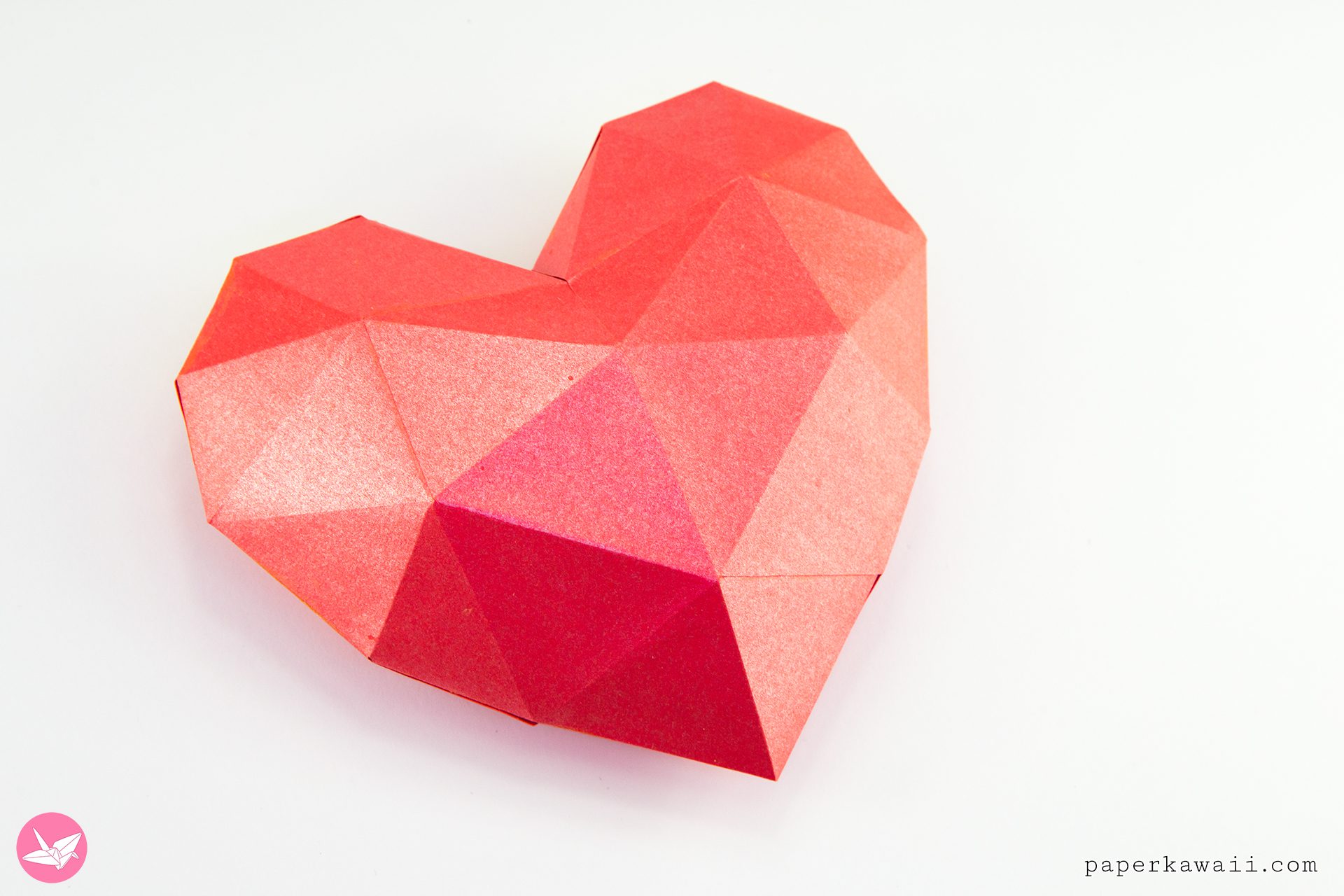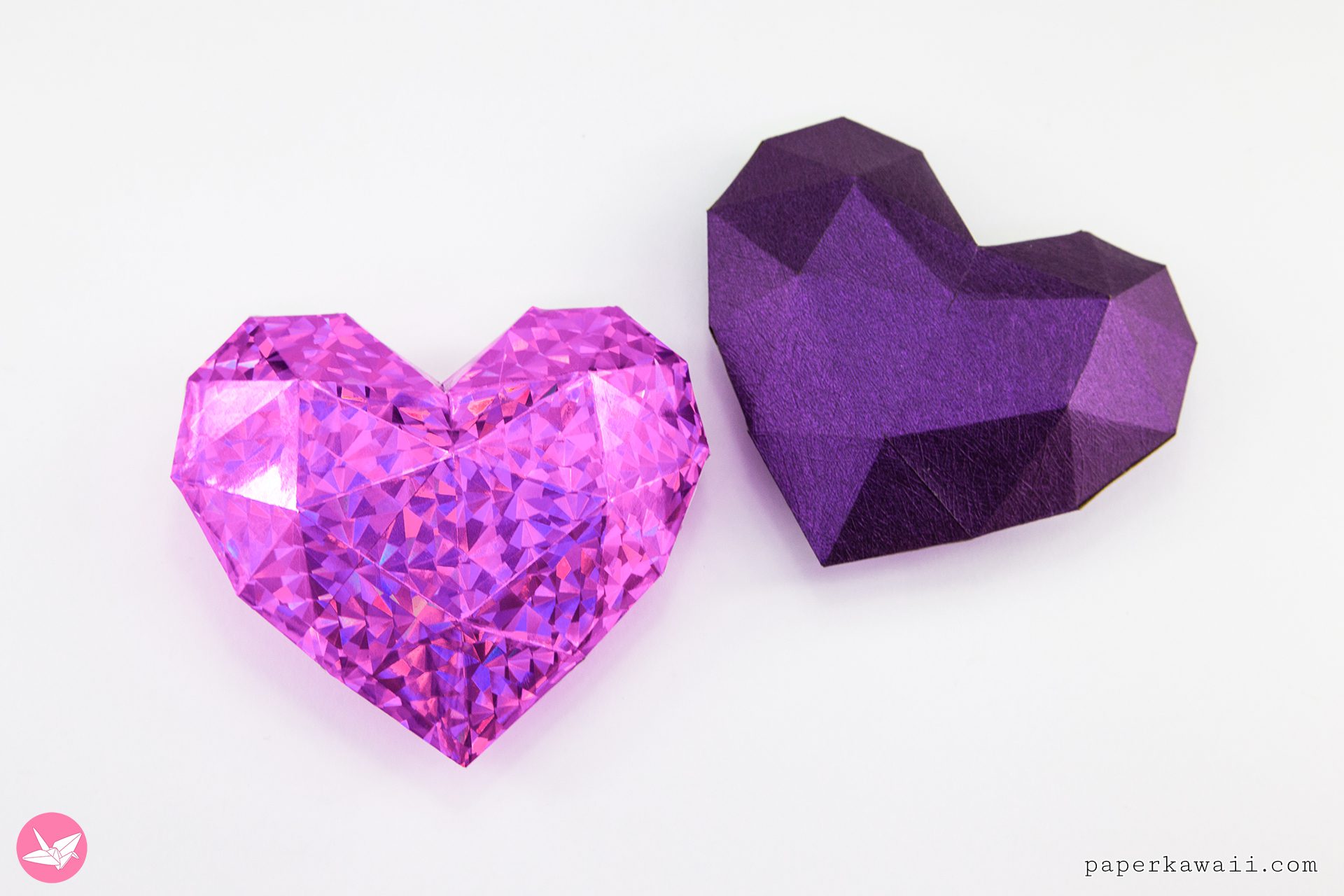 Make a 3D Paper Heart. These DIY geometric paper hearts are easy to make. They make great gifts or decorations, perfect for Valentine's Day, anniversaries, weddings and more.
A premium version is also available for use in cutting machines such as a cricut.
You only need one of the PDF files, choose the A4 or US Letter size. Print the file twice, so that you have the template on two sheets of paper. With the colour or pattern you'd like on the other side.
This 3d heart was designed in Blender, a 3d software program and then edited in Illustrator. The heart can be pushed inwards to be thinner too. Making it more rounded and the gap at the top more angled.
3D Paper Heart Tutorial
Design: © Paper Kawaii Copyright Information
Level: ★★★☆☆
You will need:
2 sheets of paper & print the free template
scissors or knife
ruler and scoring tool (optional)
glue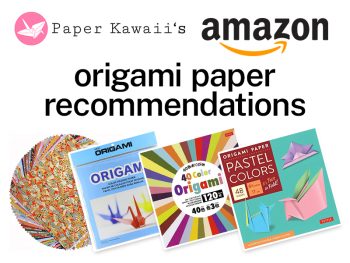 You can check out my personal favourite origami papers, paper craft tools and more on my Amazon.com store.