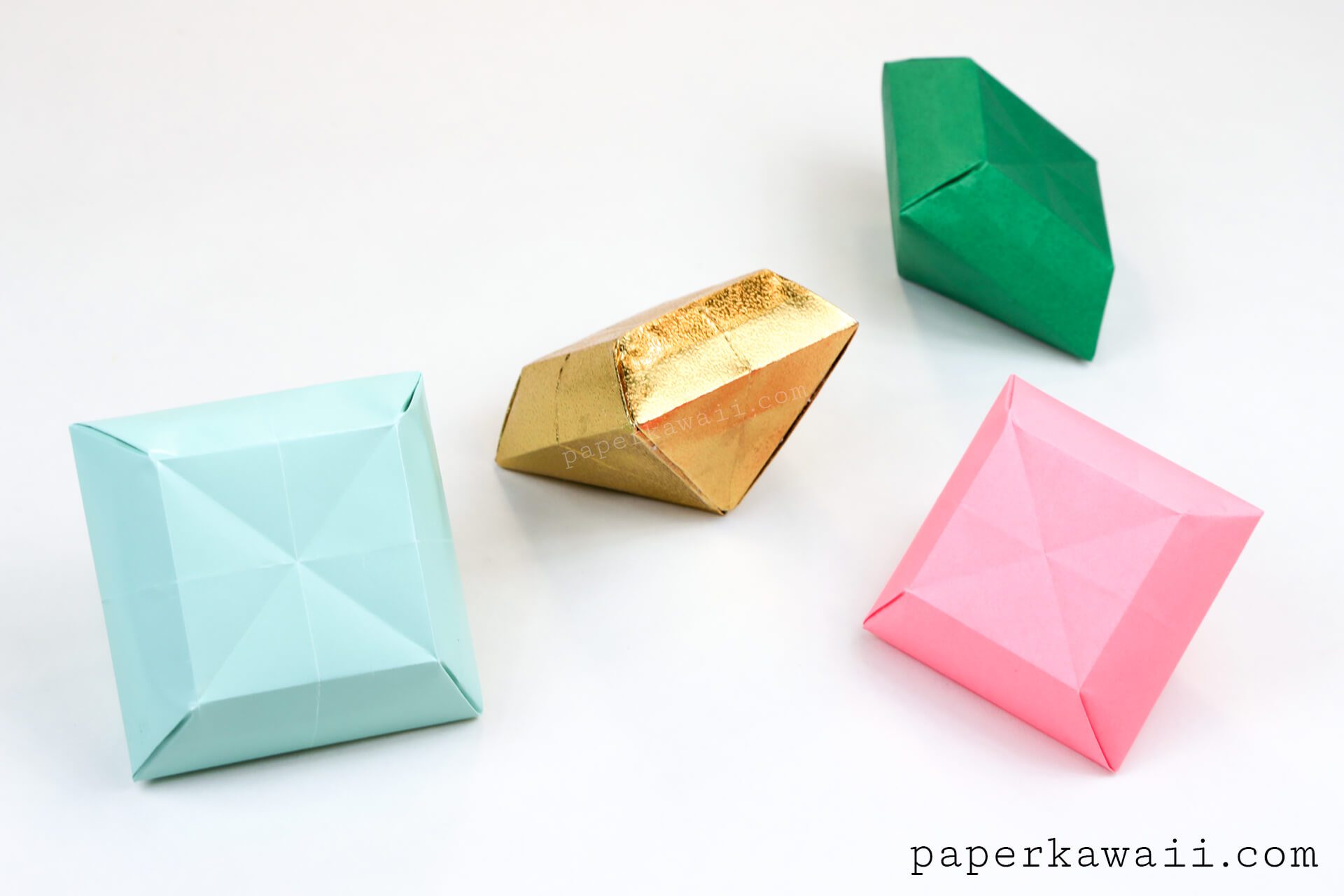 Learn how to make a super cool 3D origami paper crystal. This three dimensional origami gem is a lovely decoration to hang or just on the table. More advanced model, but not too tricky.
I had a hard time with the closing of this origami gem. It will stay shut without glue, if you use textured paper, and make the folds really crisp and harsh – especially the folds the the bottom. Using thicker foil paper would be perfect.
This 3D origami paper crystal is what happens after messing with the square origami gem box If you have trouble with the little triangular folds at about 6:08 then that video might help.
It can be a tricky model to make. I am thinking of drawing up the diagram for this. Update: I made the diagram and it's available in my shop here.
Design: PaperKawaii
Level: ★★★★☆
You will need:
▸ 1 sheet of square paper
▸ Bit of glue (optional)
Paper used: 17 x 17 cm
Final size: 6.8 x 6.8 x 5 cm
Other sizes: Paper: 15 x 15 cm – Final size: 6 x 6 x 4.5 cm | Paper: 20 x 20 cm – Final size: 8 x 8 x 6 cm | Paper: 30 x 30 cm – Final size: 12 x 12 x 9 cm