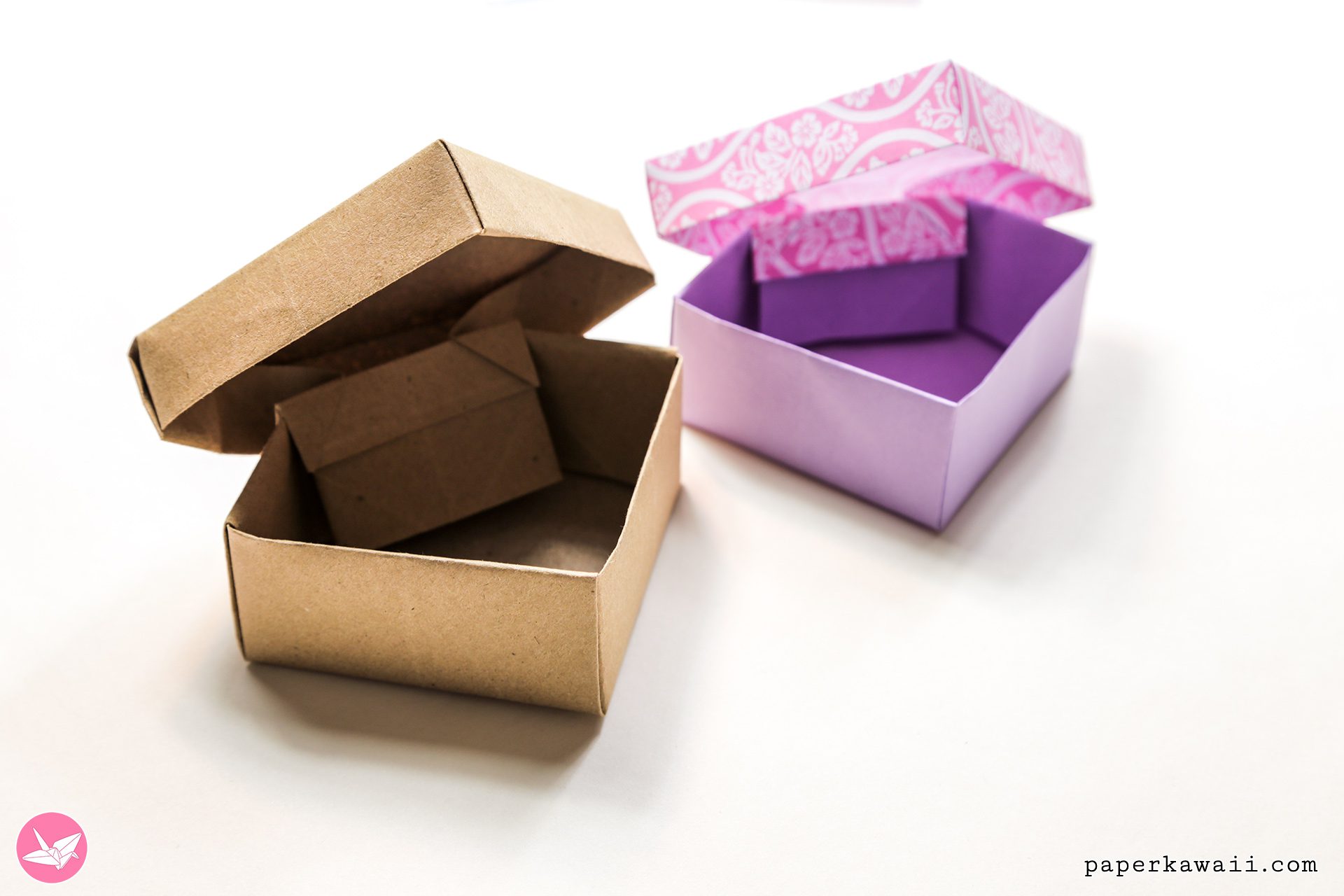 I have been fussing around with this origami box for ages, finally made the tutorial and also a diagram this time, hope you like it!
This origami gem box would make a super cute gift box for jewellery!
This diamond box model is my own design, after seeing a kind-of gem shaped box on youtube, I was determined to make one, it is really just a masu box, with a chunk missing.
The lid is the same design, but a bit simpler.. attaching it with the 'hinge' requires glue.
The pink patterned paper is available as free printable origami paper here.
UPDATE Nov 2017: I remade the tutorial here (doesn't include the hinge)
Design: © Paper Kawaii
Level: ★★★☆☆
Download the diagram:
Click here to view the diagram or right click and 'save as'.
(please note: this diagram has been remade and will be included in an issue of my Learnigami ebooks.)
You will need:
2 square pieces of paper. Use any thickness you like!
1 is 3/4 the size of the other.
Say your bigger paper is 21 cm wide, the sum you can use is:
21 ÷ 4 = 5.25
5.25 x 3 = 15.75