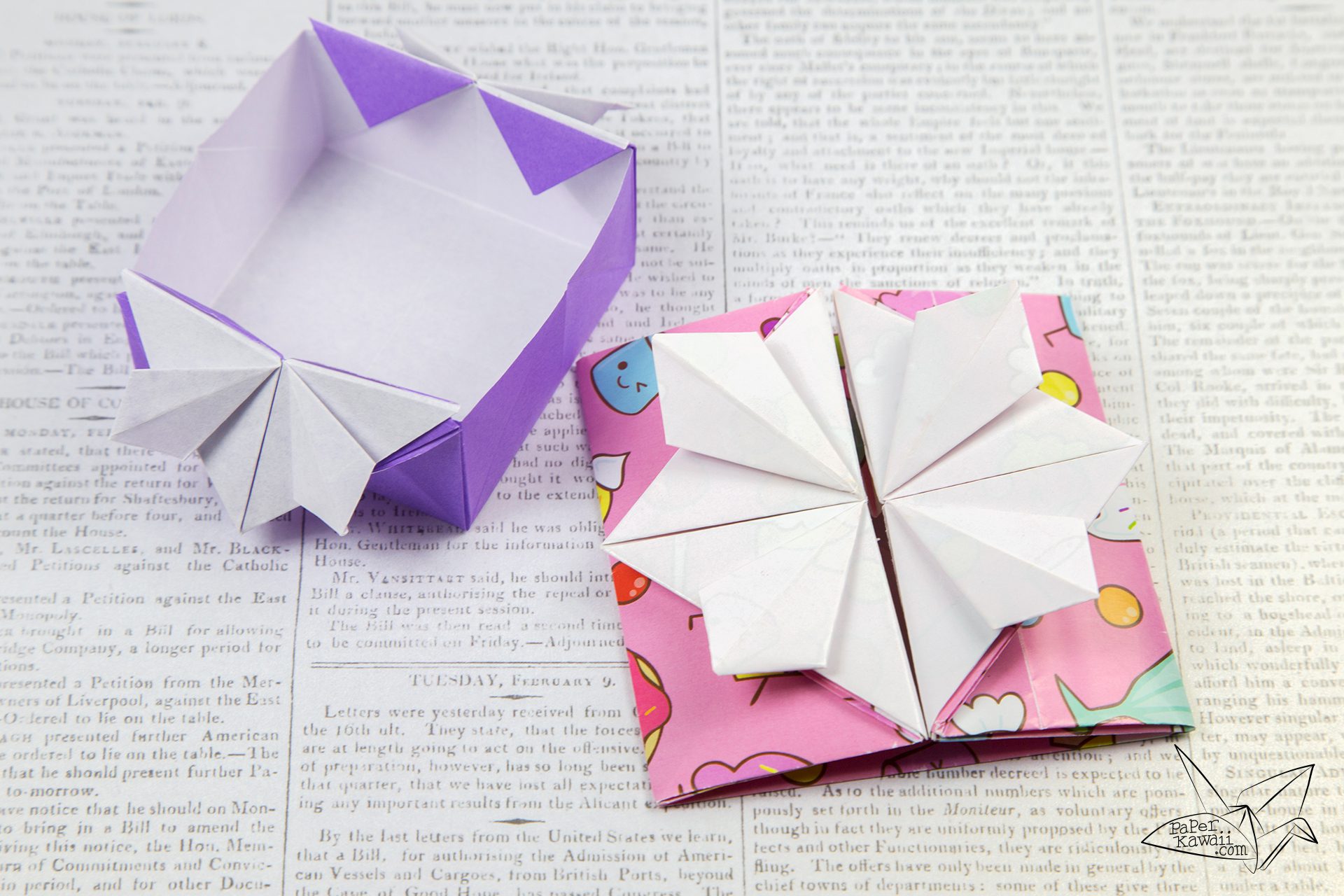 This pretty origami pop-up envelope box is really great to use as an invitation with a note inside, or to give jewellery gifts.
I had the origami Chinese thread book in mind with this one, it would look very nice as the smaller opening envelopes inside.
This is a really pretty and unique origami envelope / box / pouch! It's a variation of this traditional model.
Yes you'll need to make 4 small snips using scissors. Another traditional Japanese origami model that has some cuts.
If you only wanted to have this as a box, don't make any of the diagonal folds at 4:35 in the video. You'd then need to shape the sides of the box after finishing the flaps.
Design: Traditional
Level: ★★★☆☆
You will need:
▸ 1 sheet of paper – Size: 20 x 10 cm (square paper cut in half) paper I used in the tutorial.
▸ Scissors (4 tiny snips)
Final Size: 5 x 5 cm
A Photo Tutorial is available on the Origami Photo Tutorials page.