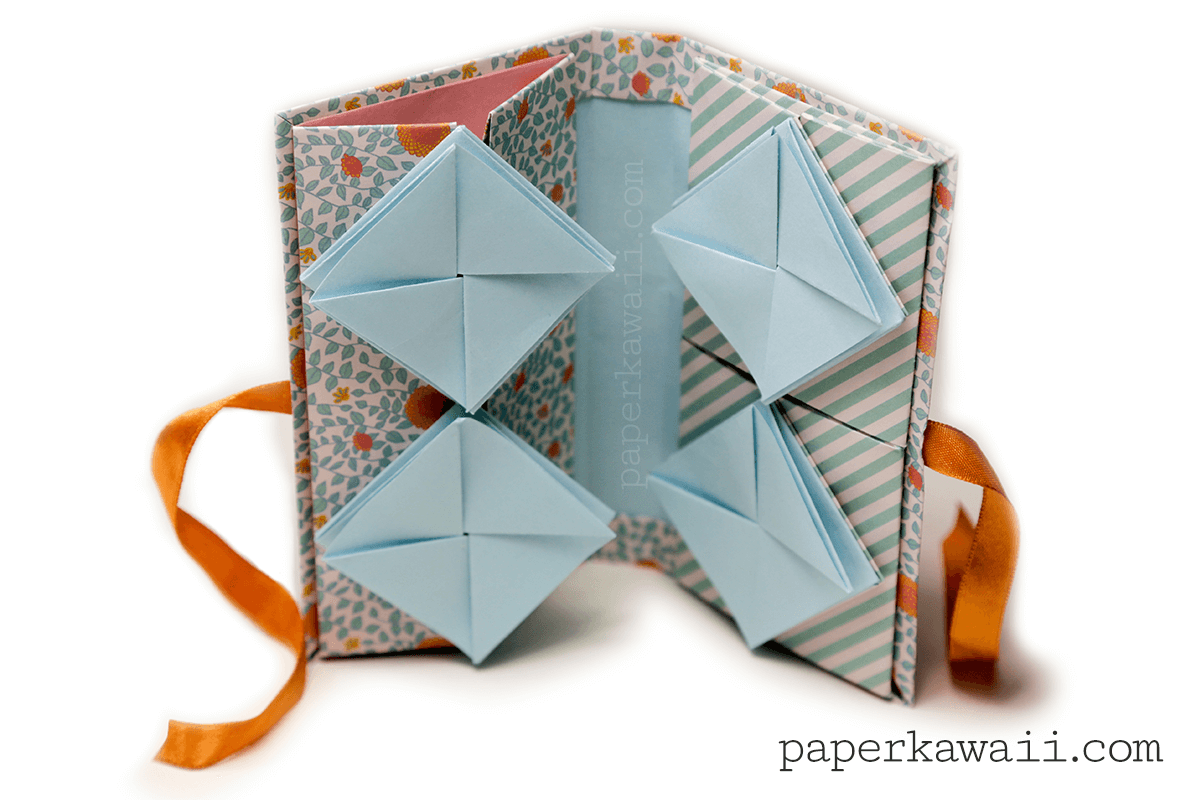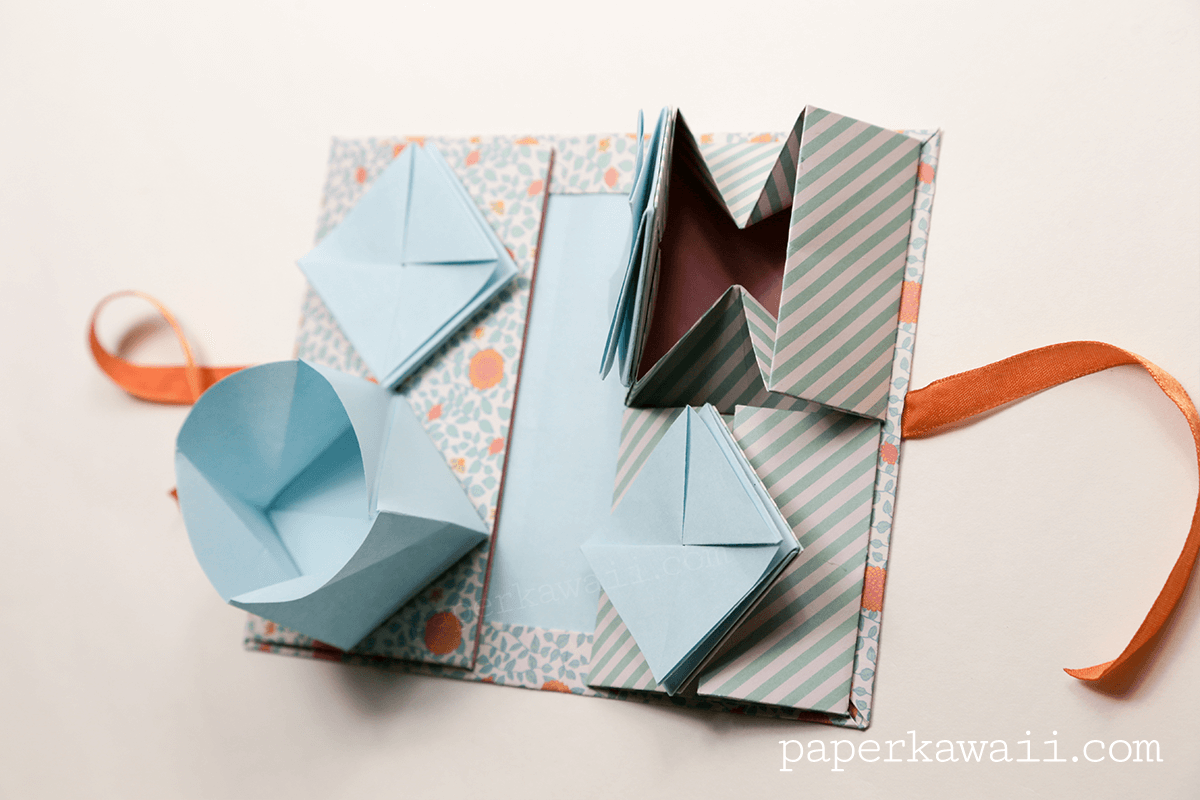 Learn how to make a pretty and useful Origami Chinese Thread Book using 3 origami models. The 'zhen xian bao' are traditional thread storage books from south west China.
This project uses 3 origami models to create a storage book, glue is needed to put the models together into the cover, but glue is not used in the folding of the models. (Unless you want to make it sturdier)
Thank you Claire for inspiring me to make this tutorial, after seeing this blog post, here, I really wanted to make one, so thanks again! 😀
Design: Traditional (modifications) Copyright Information
Level: ★★★★☆ (More advanced as it will take about 30+ minutes to make, the twisting envelopes can be tricky but this project should be fine if you can fold a masu box, you should be able to make this!)
You will need:
For the Origami Chinese Thread Book:
Pencil
Ruler
Paper trimmer / knife /scissors
Inner boxes:
3 sheets of 20 x 20 cm
(2 of these need to be trimmed to 18.8 x 18.8 cm)
Twisting envelopes:
2 sheets of A4/letter paper (any rectangular printer paper)
These will be trimmed to 23.5 x 18.8 cm
Cover:
1 sheet of 20 x 20 cm thicker paper
1 sheet of 15 x 15 cm paper (for the inside)
Ribbon
Glue – I'm using a cool double sided tape dispenser.