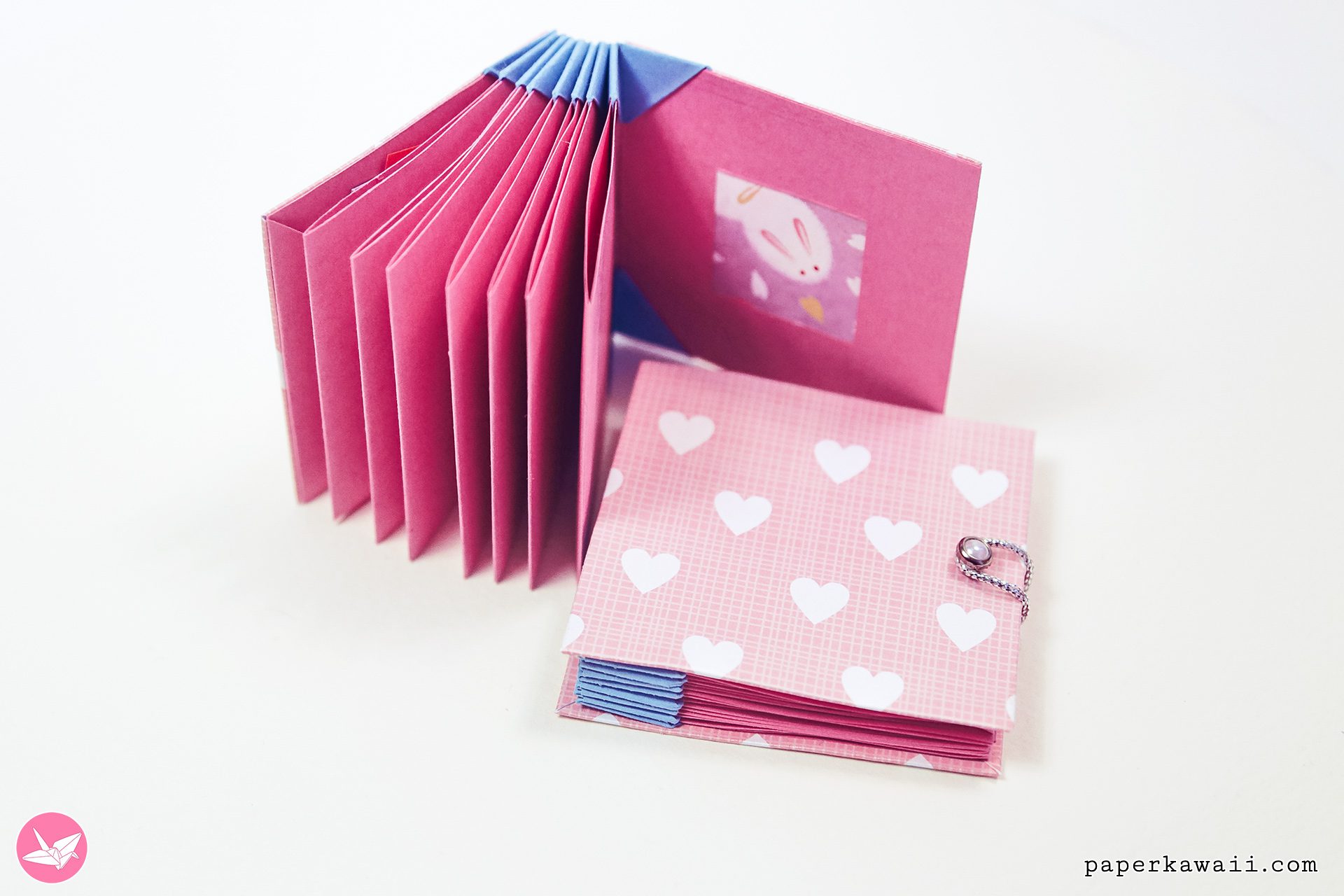 A cute and useful origami blizzard book, follow a step by step tutorial video for this pretty project, perfect for a gift and practical too.
This book is perfect for a gift, you could even make one bigger by doubling the measurements. You could have more pages, either use longer paper, or stick them together.
Difficulty: ★★★☆☆
Designer: Hedi Kyle
You will need:
Tools I used: Ruler, knife, cutting board, glue, blunt knife (all for the cover).
Spine: 1 x A4 paper (21 x 29.7cm), I used construction paper (makes two spines)
Pages: 3 strips of 6.8 x 42cm (Cut from A3 paper 42 cm x 29.7cm)
Cover: For snug fit: 2 squares of 9cm x 9cm card Or for slightly overlapping use 9.5 x 9.5cm
If you have really thick card just cut whatever you want.
There are plenty of ways to close the book, use ribbon, twine, string etc, you could stick two ribbons on each cover and have a cute bow to close it.
Finished book size: 7cm x 7cm 🙂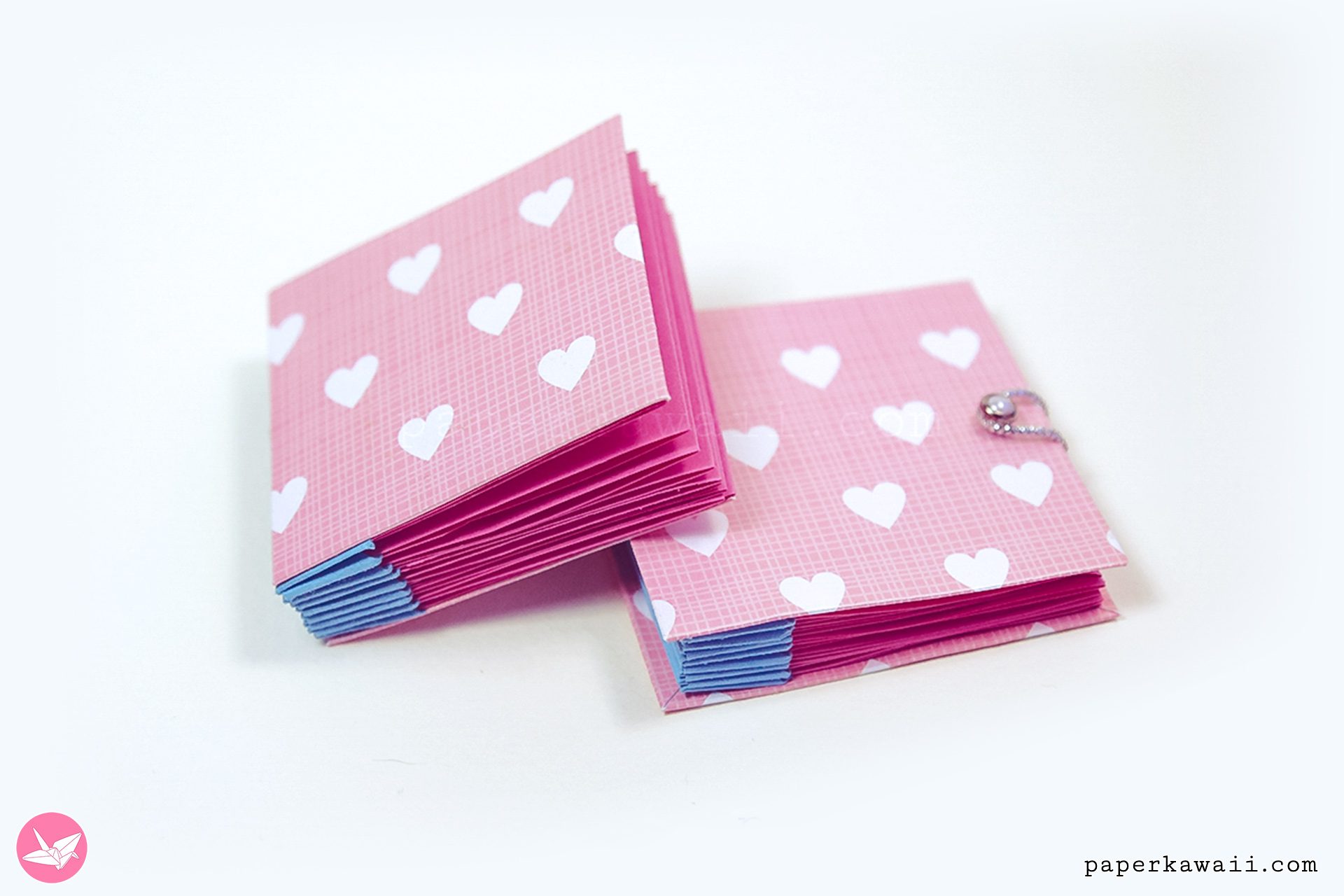 If you enjoyed my tutorial, I hope you will share with your friends using your preferred social network below!