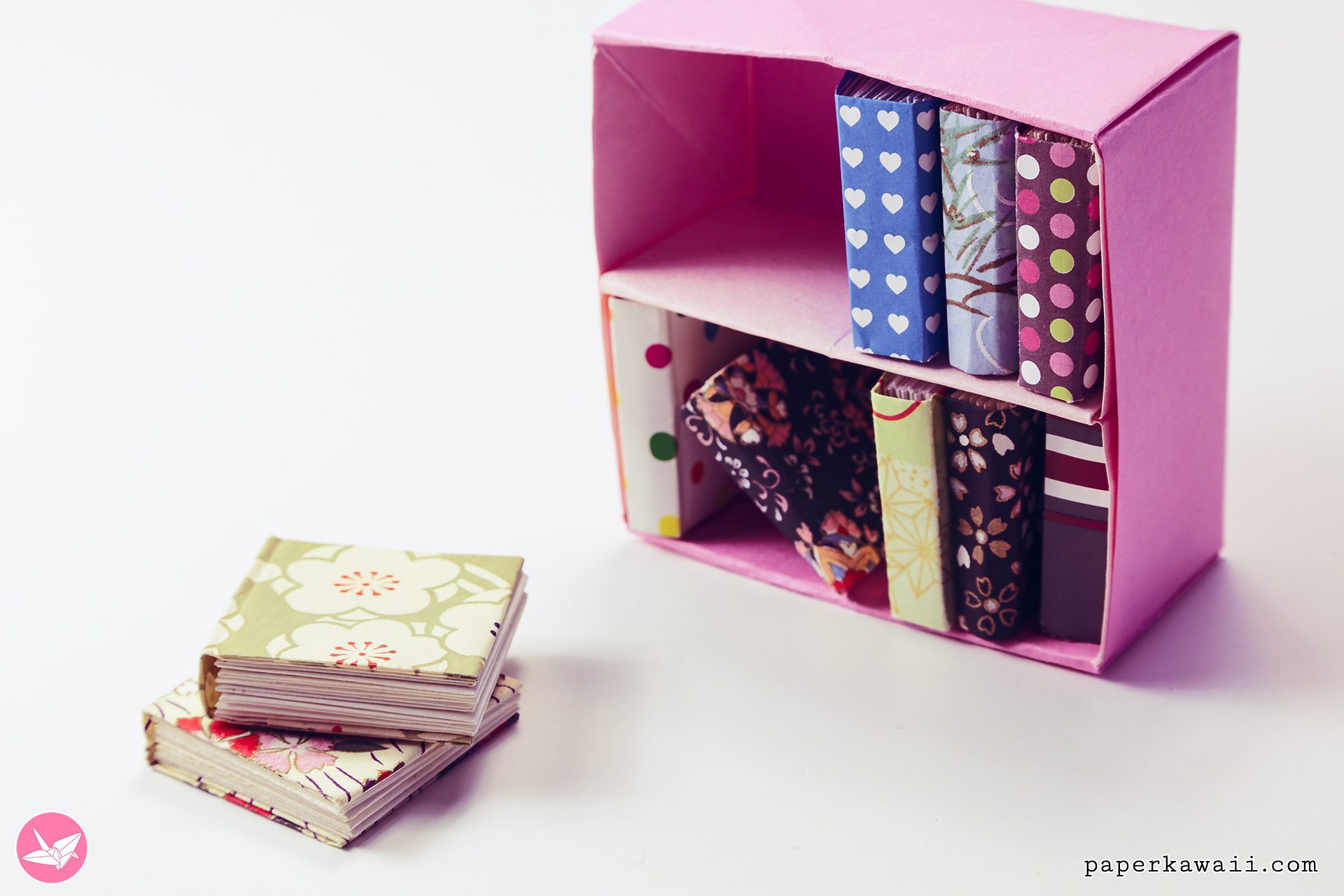 Learn how to make a cute modular origami bookcase. Easy to follow step by step video tutorial, you will need 2 sheets of paper.
Paper size: 1 x 34cm x 17cm, 1x 17cm x 17cm. Use thicker paper for a sturdy bookcase! You may want to use some glue but it's not necessary.
Fits books made from 15cm x 15cm paper.
You can make it for any size book, just add 2 or so cm to the size you used and the outer box is double. So for a book made from 20cm square paper it would be 22cm x 22cm and 22cm x 44cm.
In the video I mention few times '1mm from centre' well 1mm is really just an estimate, I didn't measure it while I was folding.. so it's not exact!
Watch the mini book tutorial video here