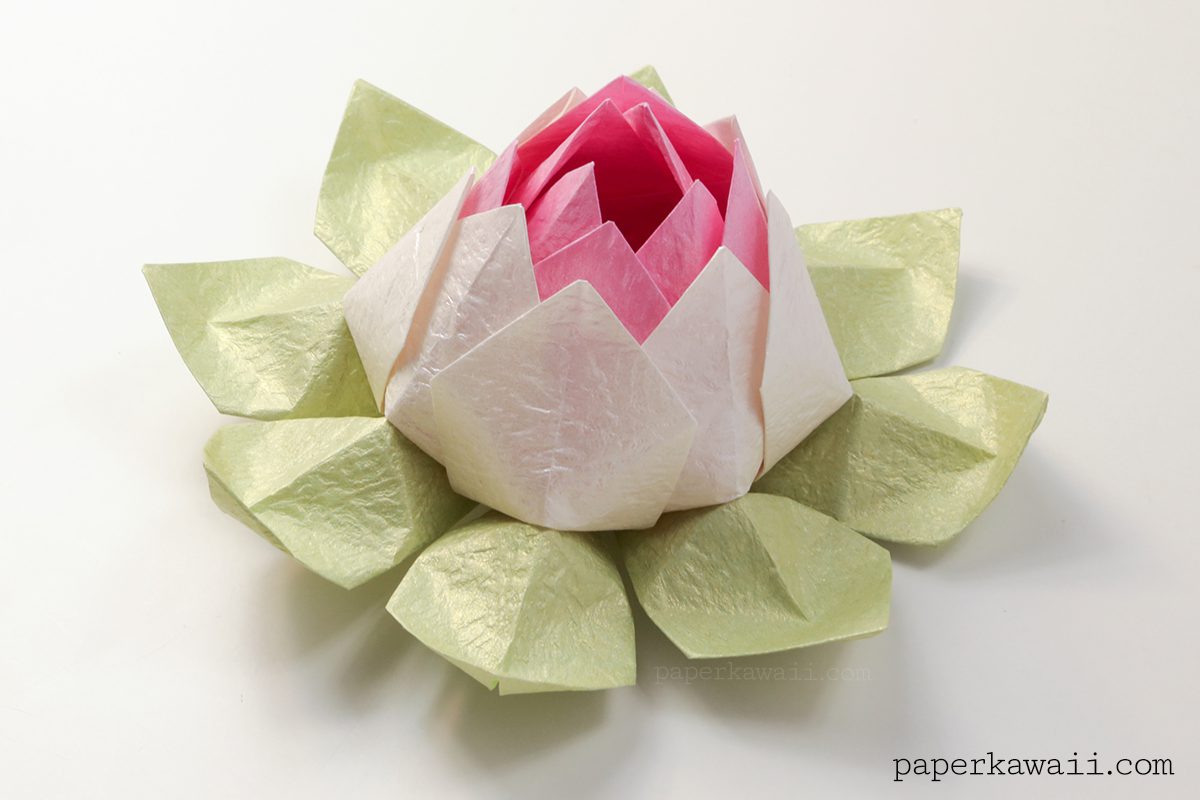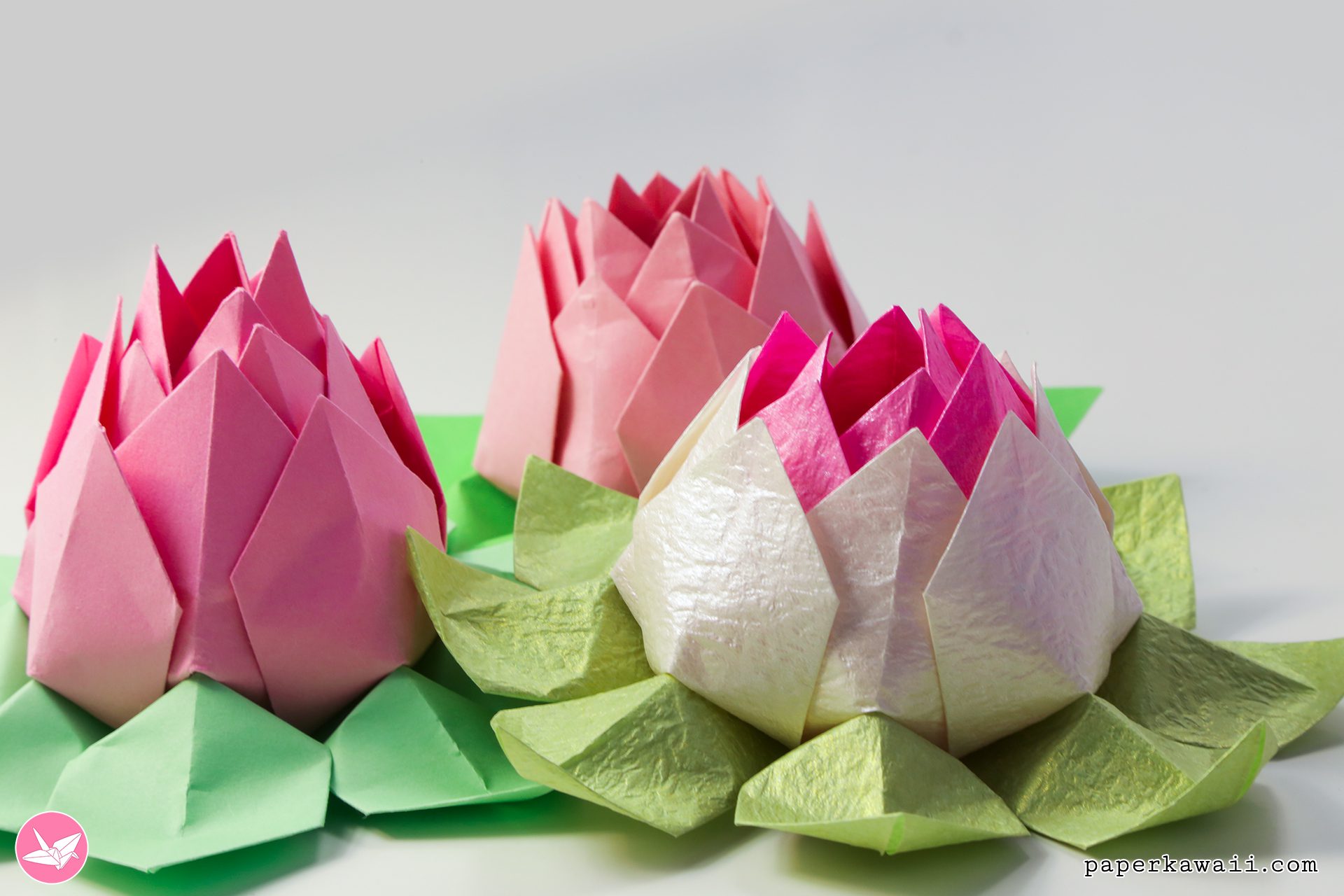 This modular origami lotus is very easy to make, it looks scary, but it's really quite simple! Makes a perfect valentines gift.
For the lotus in the photos I used Japanese metallic/shimmery paper from Japan, it is quite thin, but stands up well to the tugging more than very thin origami paper, another good option would be washi origami paper, or chiyogami paper.
You will need:
Paper Size:
15 x 7.5 cm / 5.8 x 2.9 inch (this is square origami paper cut in half!)
8 x petal colour
4 x leaf colour
Additionally used: Bulldog paper clip, thin elastic band (wire or string is fine).
Finished Model Dimensions: About 15 cm long, 15 cm wide, 8cm deep.