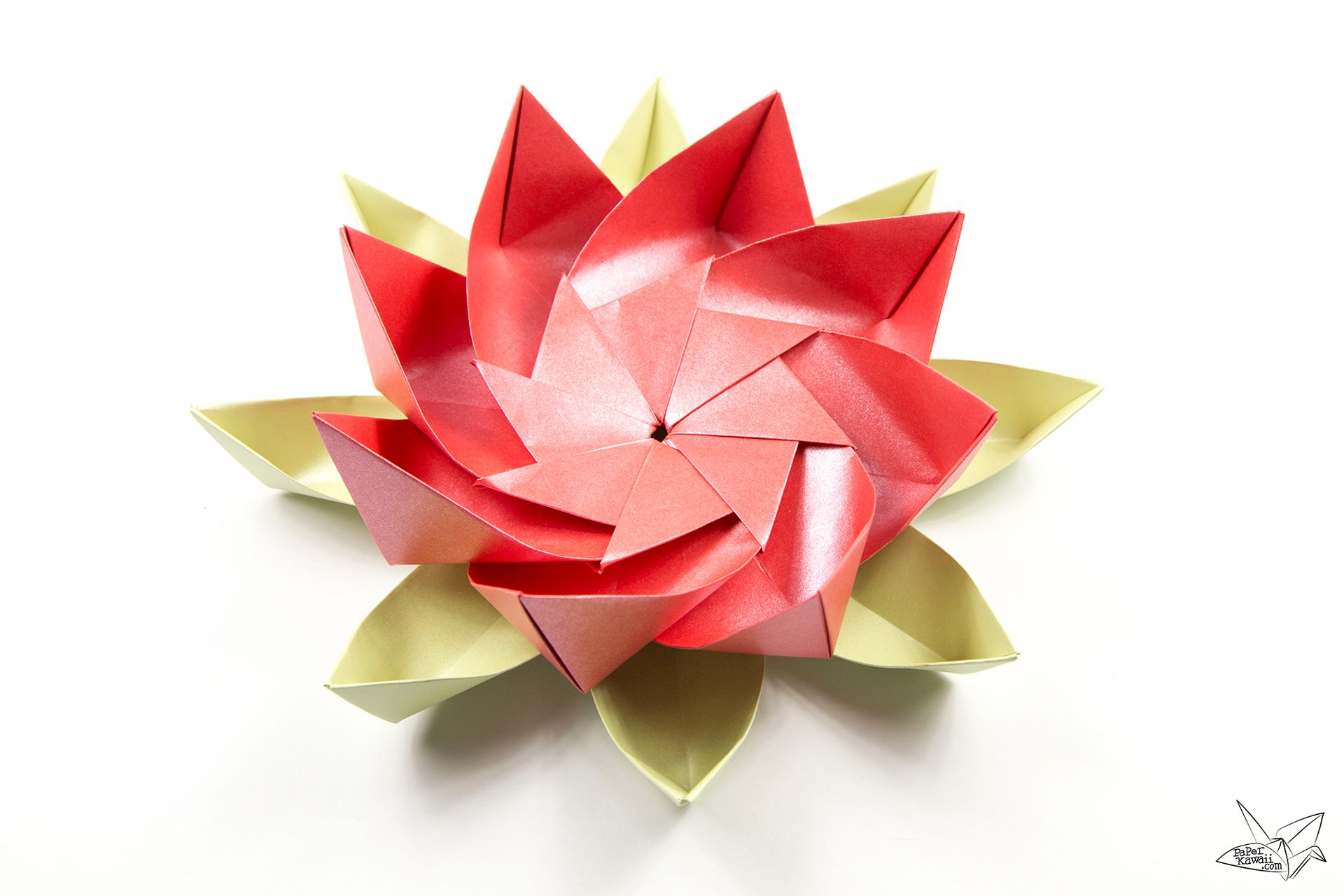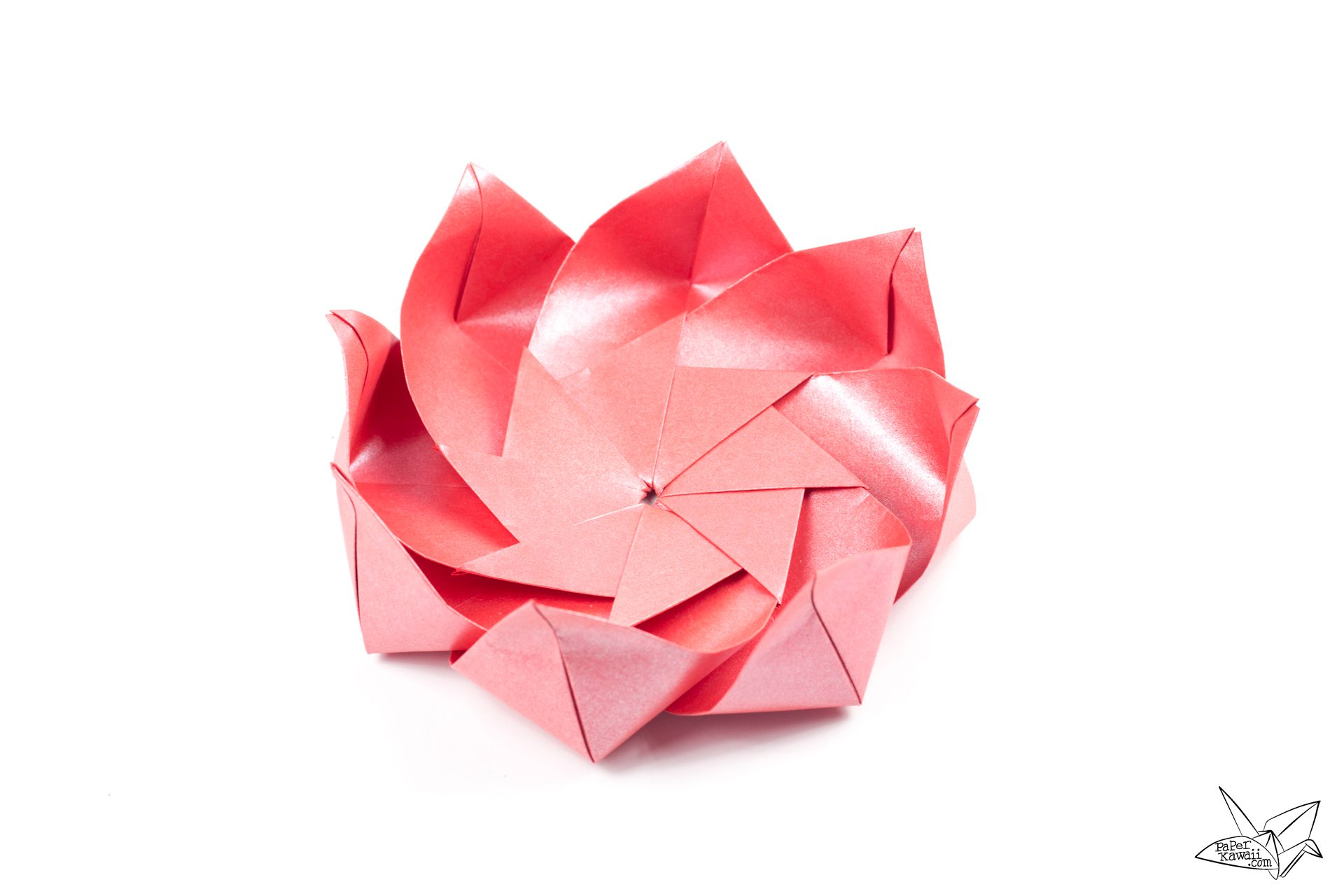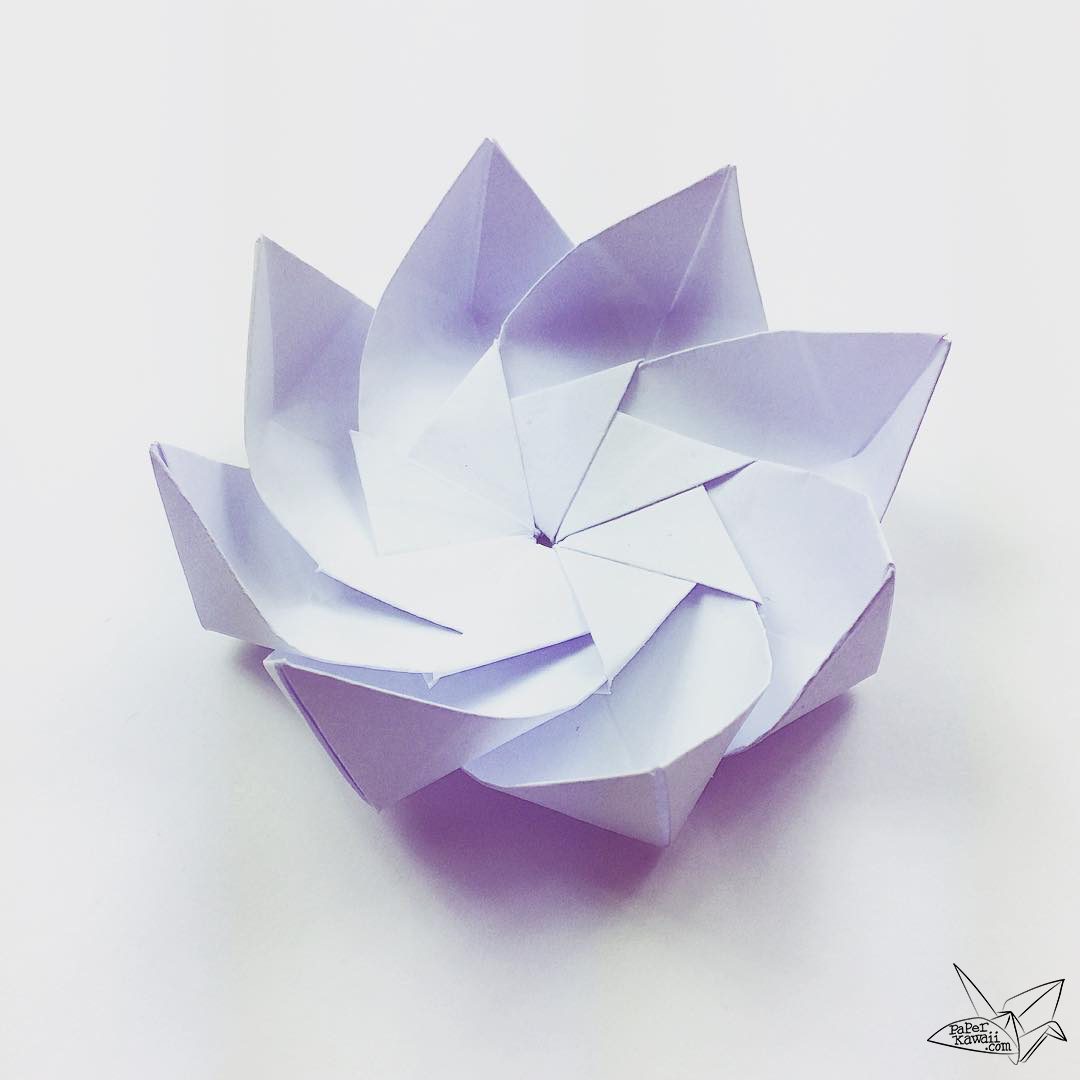 This pretty modular origami lotus flower has 8 petals, the leaves underneath are seperate, the flower sits on top. It's easy to make this origami flower.
This modular origami flower is quite simple to make, doesn't require glue and makes a great dish or bowl for displaying or holding small objects.
It's quite an easy model, I gave it 3 stars because it can be a bit tricky to slot them all together, and all in all it will probably take about 20 minutes to make a flower (or leaf).
I used quite thick pearlescent paper, works really nice with plain white printer paper.
Design: © Paper Kawaii Copyright Information
Level: ★★★☆☆
❗️Start colour side up for both flower & leaf modules.
You will need:
▸ 8 sheets of square paper (per flower). Used: 15 x 15 cm
Final size: 30 x 30 cm (final size for leaves is larger).
You may need glue depending on what kind of paper you use, textured paper will hold.
A Photo Tutorial is available on the Origami Photo Tutorials page.