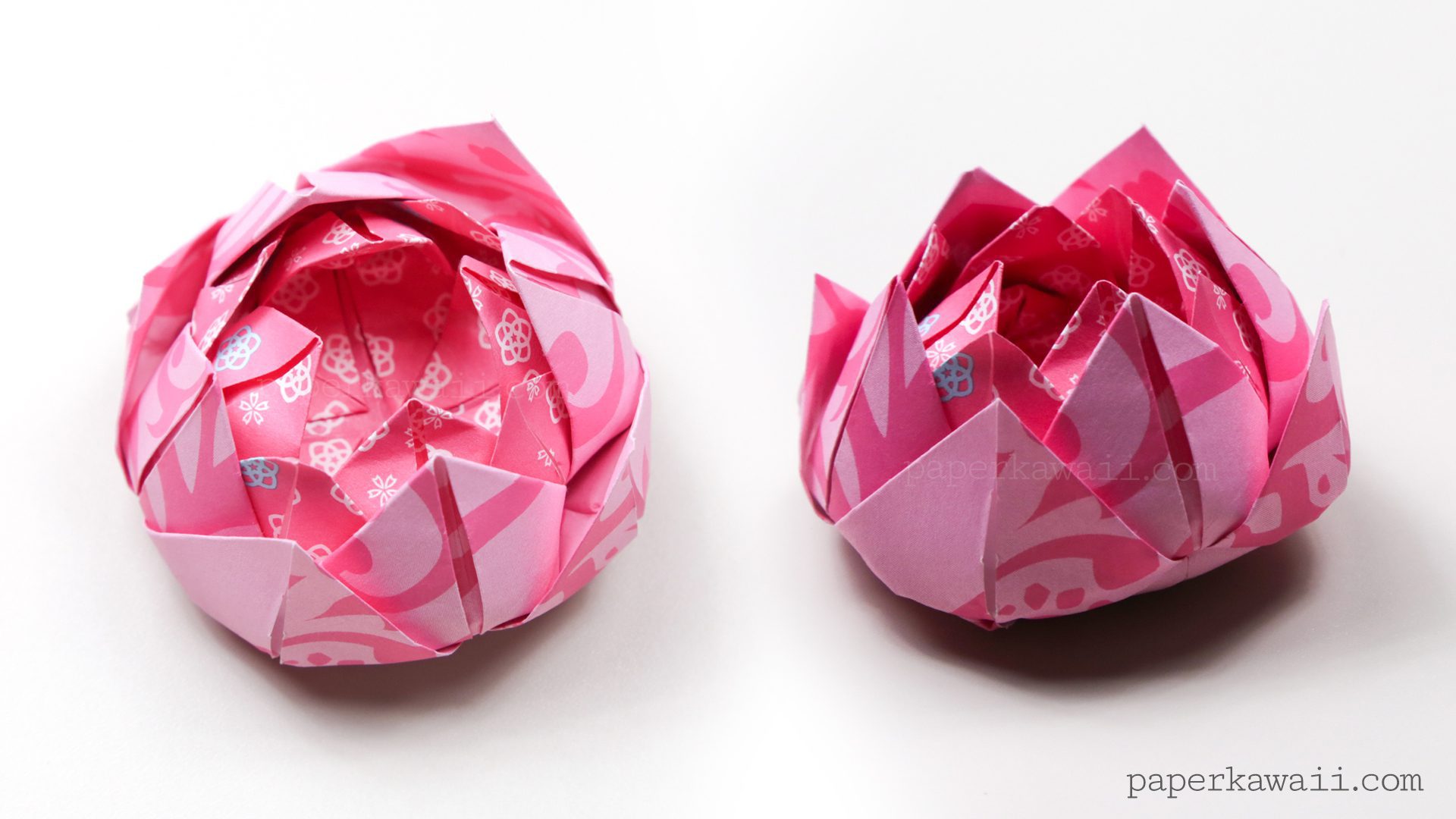 Learn how to make a pretty traditional origami lotus flower. Easy to follow video instructions.
I love this little origami water lily, you can make several from different sized paper and put them inside each other to create a big one. This origami model can be a bit fiddly, if you're not careful the paper can rip quite easily.
I would like to make some out of waterproof paper or plastic and float them in some water.
The one in the photos is two origami lotus flowers.
Level: ★★★☆☆
You will need:
– 1 sheet of square paper. (Used: 21 x 21 cm)
A Photo Tutorial is available on the Origami Photo Tutorials page.