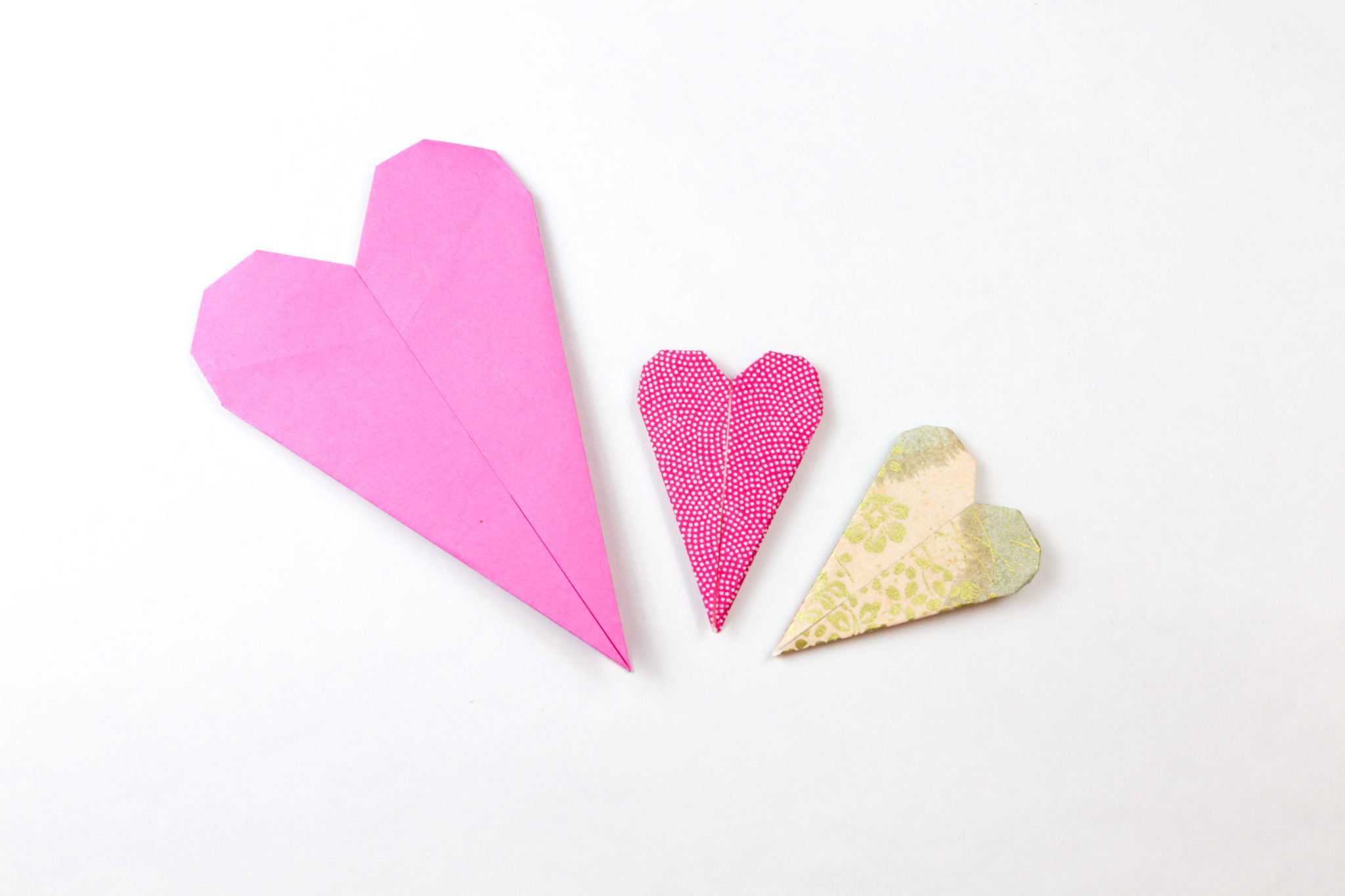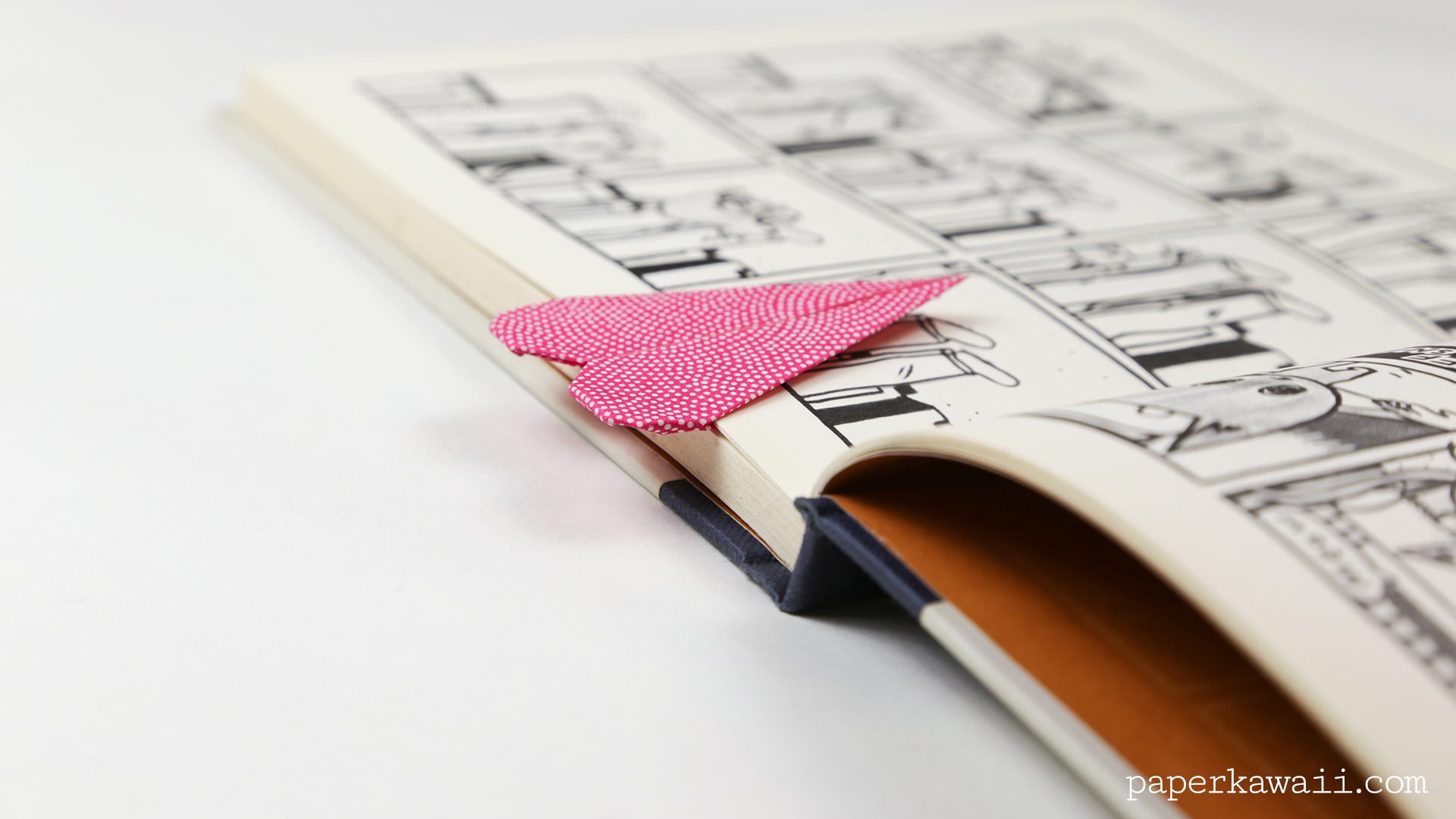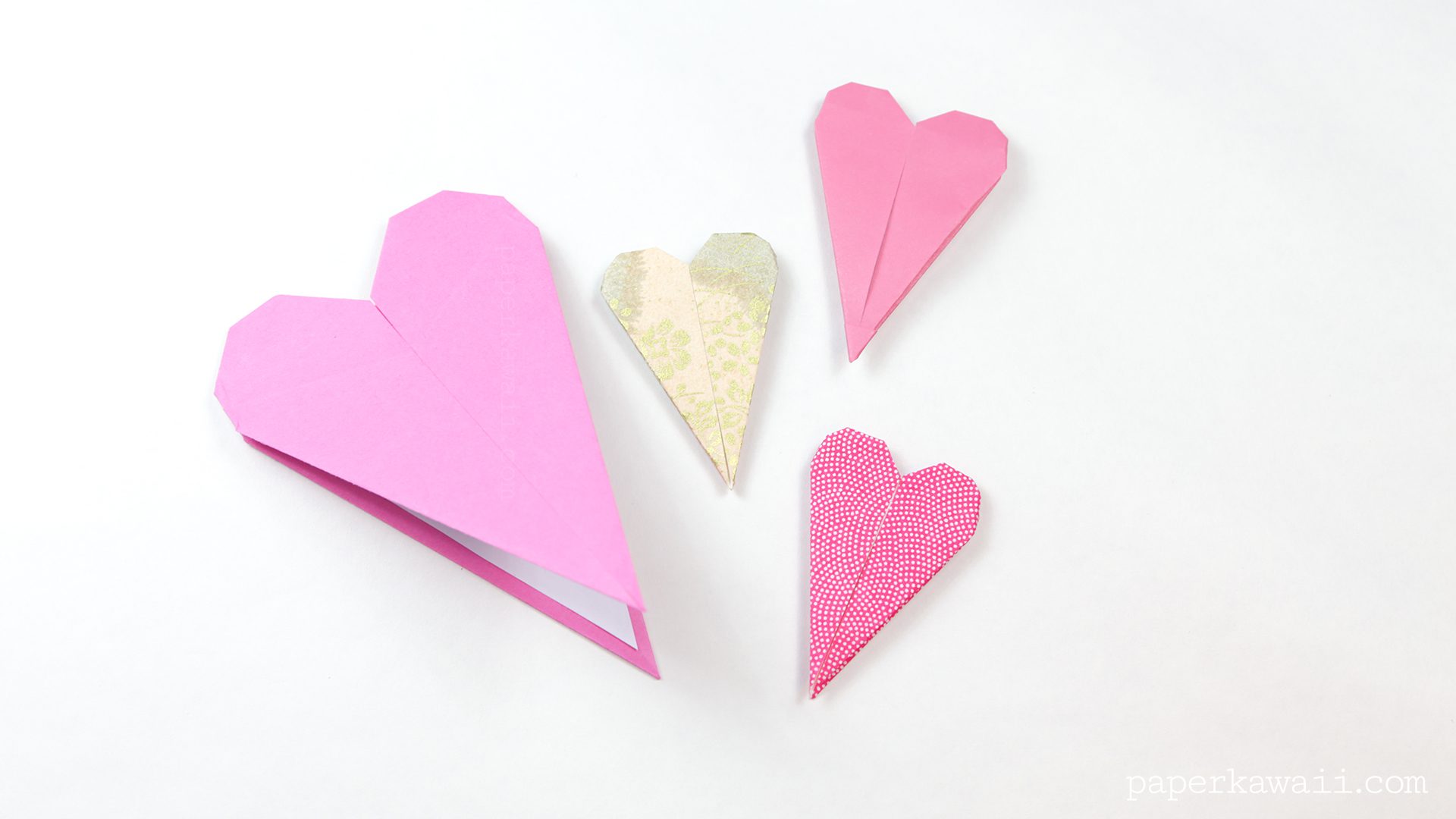 Learn how to fold an easy thin origami heart, this heart could also be used as a card or bookmark as it opens at the bottom.
I love this cute origami heart, the design is very simple, these would look great hung on a string.
Valentine's Day is fast approaching, if you're looking for more Valentines origami, check out the Valentine's Day category
I came across this heart while trying to make a head for a cat… it's a very simple design so maybe someone has already thought of it.
Design: Toshikazu Kawasaki Copyright Information
Level: ★★★★☆
You will need:
1 square origami paper – I used 15 x 15 cm
Final Size: 8 x 12 cm.
Use this thin origami heart as a cute origami bookmark.
A Photo Tutorial is available on the Origami Photo Tutorials page.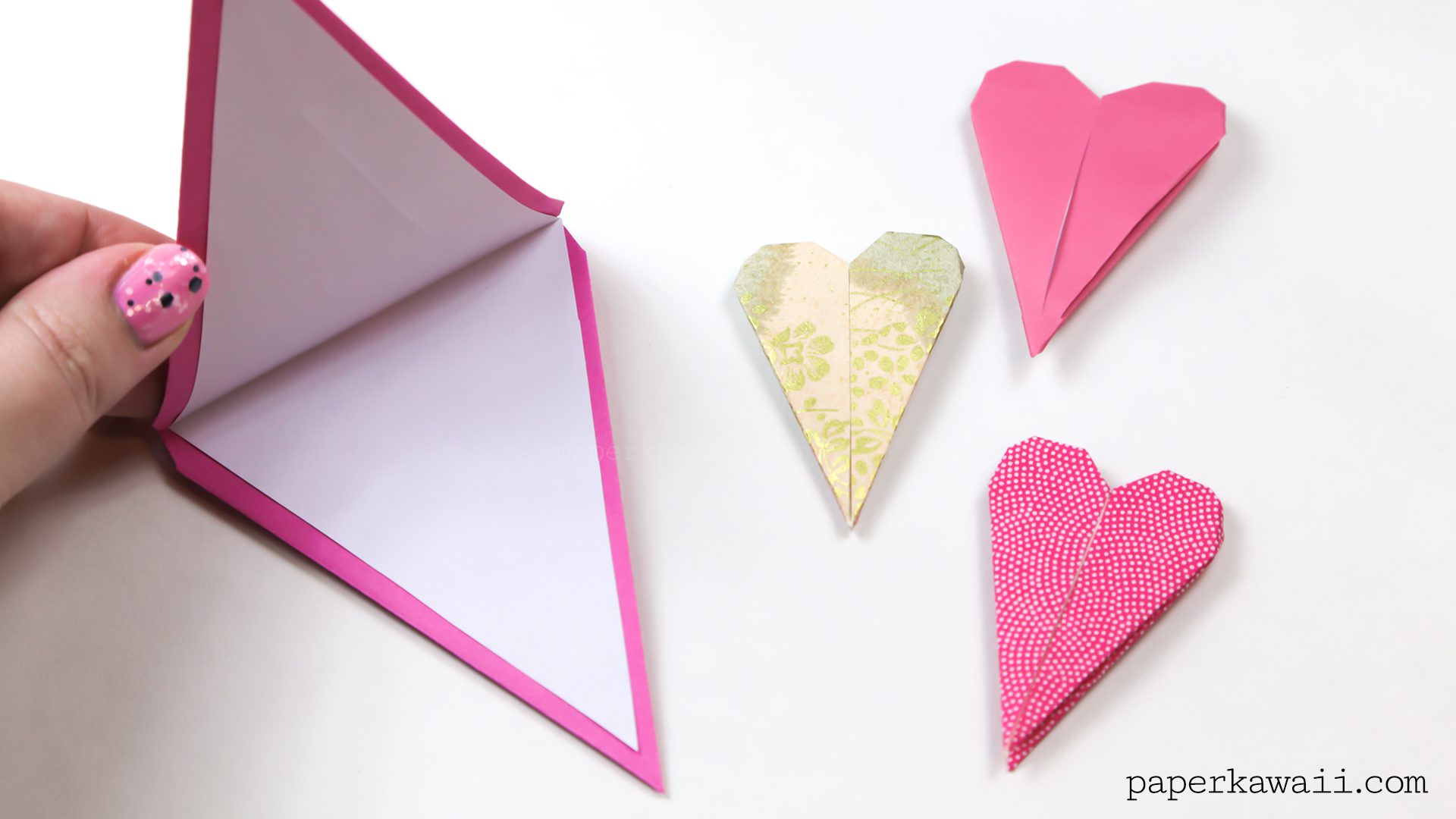 Add some white paper on the inside to make a cute origami heart card for Valentine's Day!