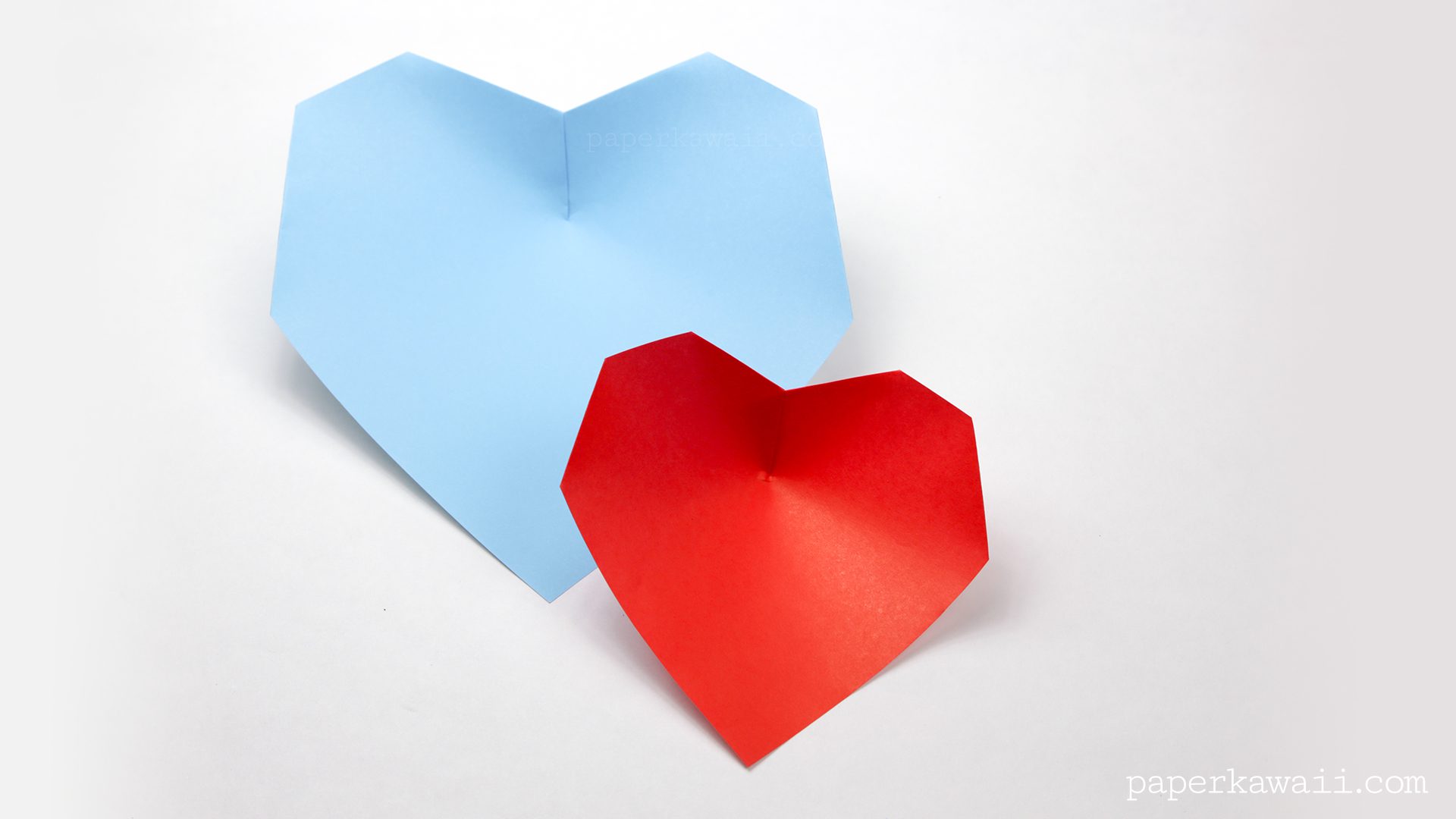 Learn how to fold a super easy origami heart for Valentine's Day, they're very good if you're in a hurry.
This easy origami heart is great, they can take under a minute to make, these also look like rose petals. It would be pretty easy to make a lot of these quickly and spread them out on a bed, or even create a display of falling petals. Make an origami kawasaki rose to go with them.
This is the same leaf technique that I used in the origami clover tutorial.
The method for folding is so simple, fold a corner half way down, valley fold that corner and make a pinch, unfold and refold back on itself.
This method is similar to the folds that happen when making a traditional origami bell flower, and also the origami crown box.
Design: Toshikazu Kawasaki Copyright Information
Level: ★★★★☆
You will need:
1 square origami paper. I used 15 x 15 cm.
(You might want to use a dab of glue but not necessary).