This is how to fold a super easy origami heart, use smaller paper and make lots to decorate your Valentine's Day cards or other craft projects!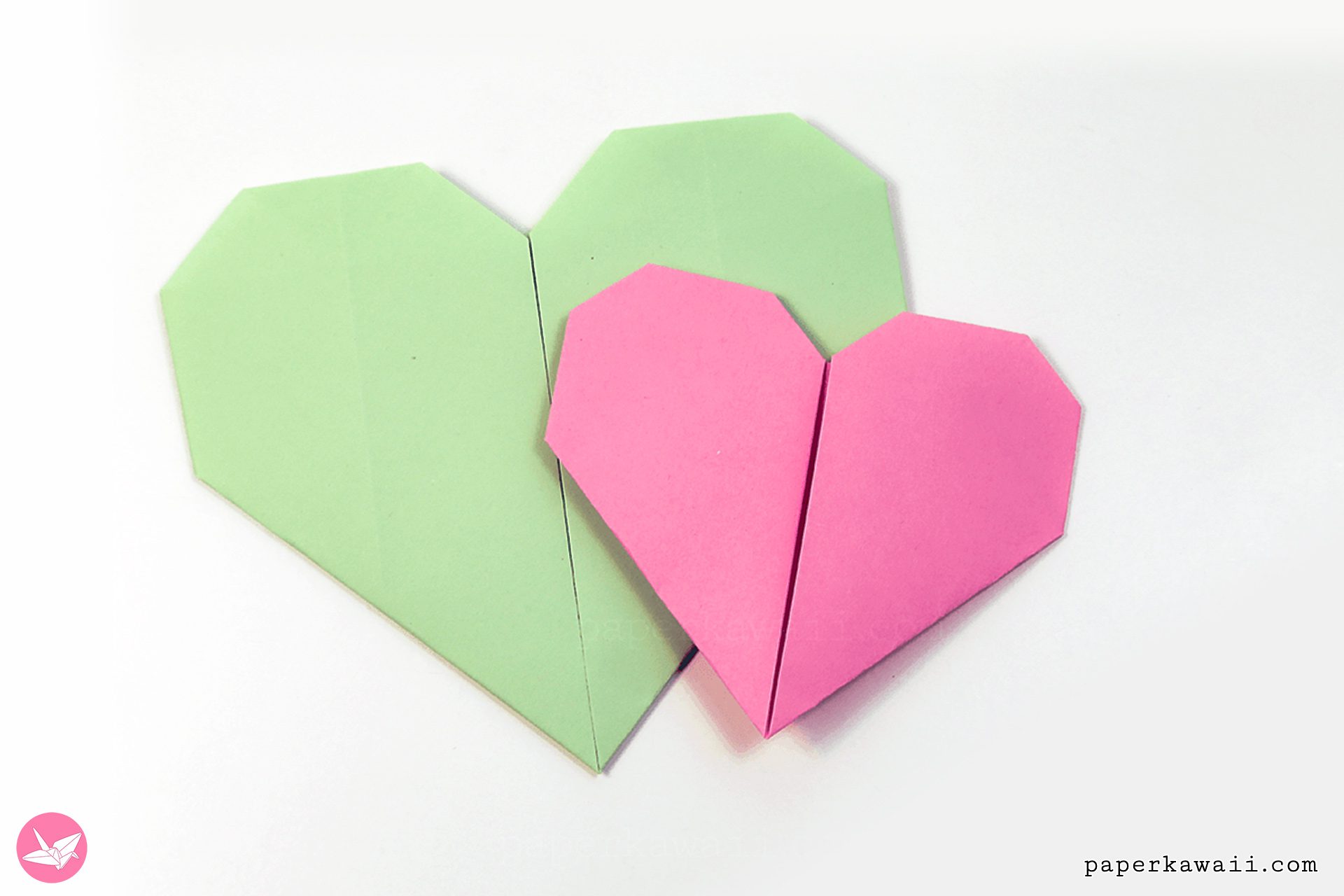 This is one of my all time favourite origami models to make, when I was younger I would make lots and lots of these, and stick them in my school folder and college planners.
If you use paper thats like 7 x 7 cm, the result is really small and cute.
If you'd like an origami heart that looks the same on the back, check out the Double Sided Origami Heart.
For more Valentine's Day origami, check out the Valentines Day category.
Level: ★☆☆☆☆
You will need:
1 Square piece of paper.
Use either solid colour paper or two sided paper.
I used solid colour 20 x 20 cm