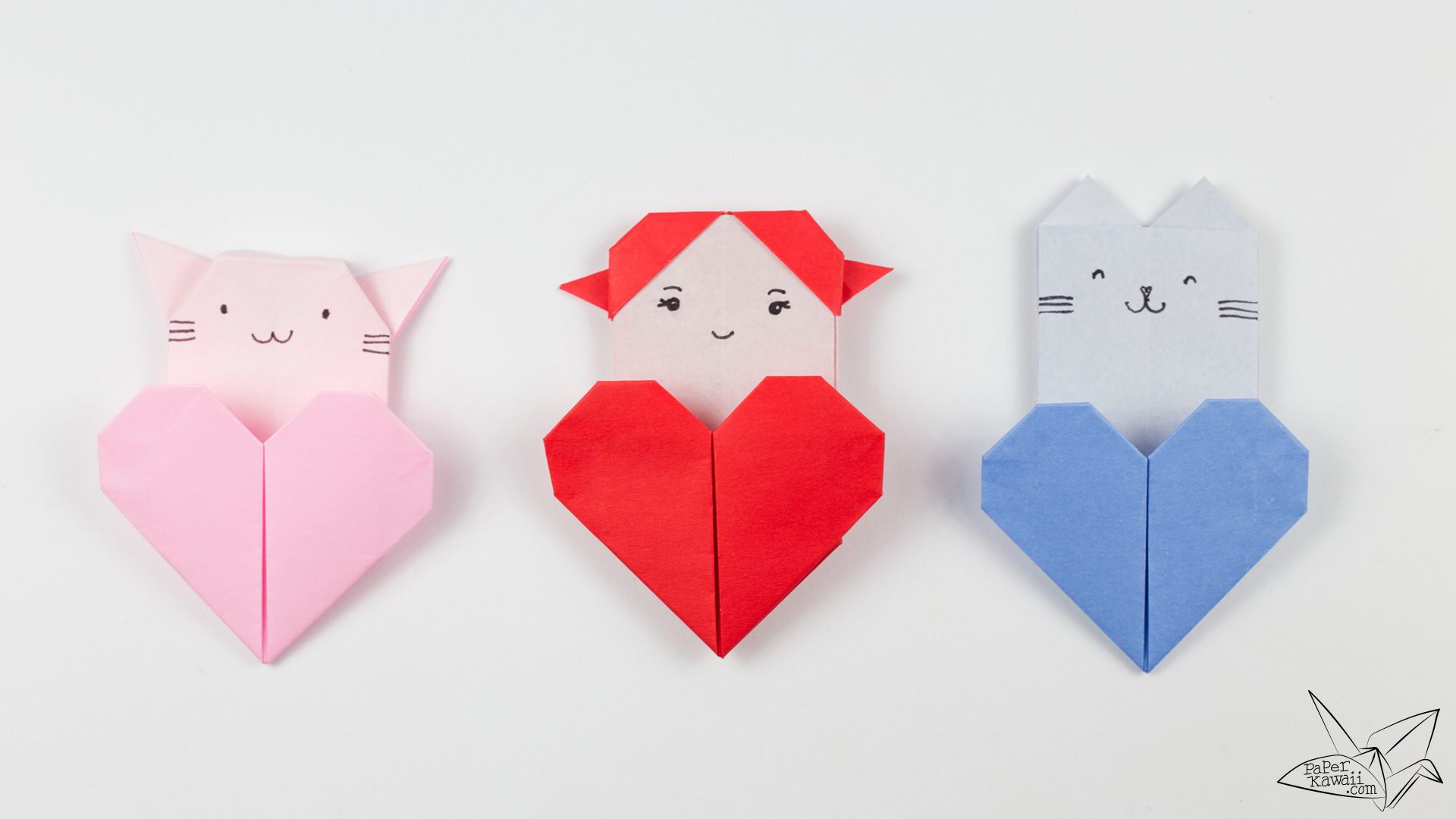 How to make a cute origami heart pocket with a cat or dog holding it. A great way to send love notes, especially for Valentine's Day or anniversaries.
I'm super happy to present this origami heart pocket or 'Origami Cat Heart'! This tutorial is in collaboration with Jenny from 'Origami Tree' – a youtube channel featuring origami, DIY projects, giveaways and vlogs.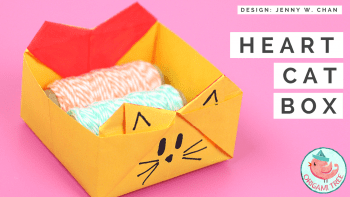 We have both made Valentine's Day origami projects featuring cats and hearts.
Jenny (who also has a blog here) created a wonderful Heart Cat Box, which you can see in the photo on the left, check out the tutorial for the heart cat box here.
I hope you enjoy making this little origami cat heart, it's a nice way to present a little Valentine's Day note.
There are 2 ways to fold the cat ears. The cat can also be turned into a dog, or a lady (I'm sure a rabbit could happen too).
This model is featured in my origami book: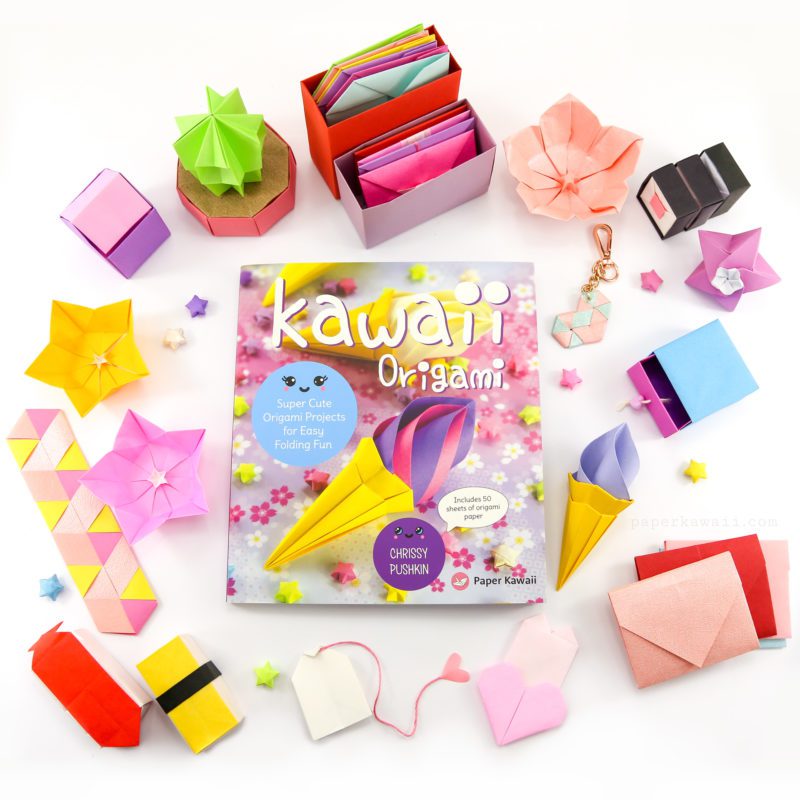 Kawaii Origami – Super Cute Origami Projects for Easy Folding Fun
"Kawaii Origami" includes over 25 cute origami projects ranging from easy to advanced.
Kawaii Origami was published on 2nd April 2019. An ebook version is also available on Amazon.
Design: © Paper Kawaii Copyright Information
Level: ★★★☆☆
You will need:
▸ 1 sheet of square paper. Used: 15 x 15 cm
Final size: 5.5 x 8 cm
Origami paper used for the pink and blue hearts is this pastel one from Toyo!