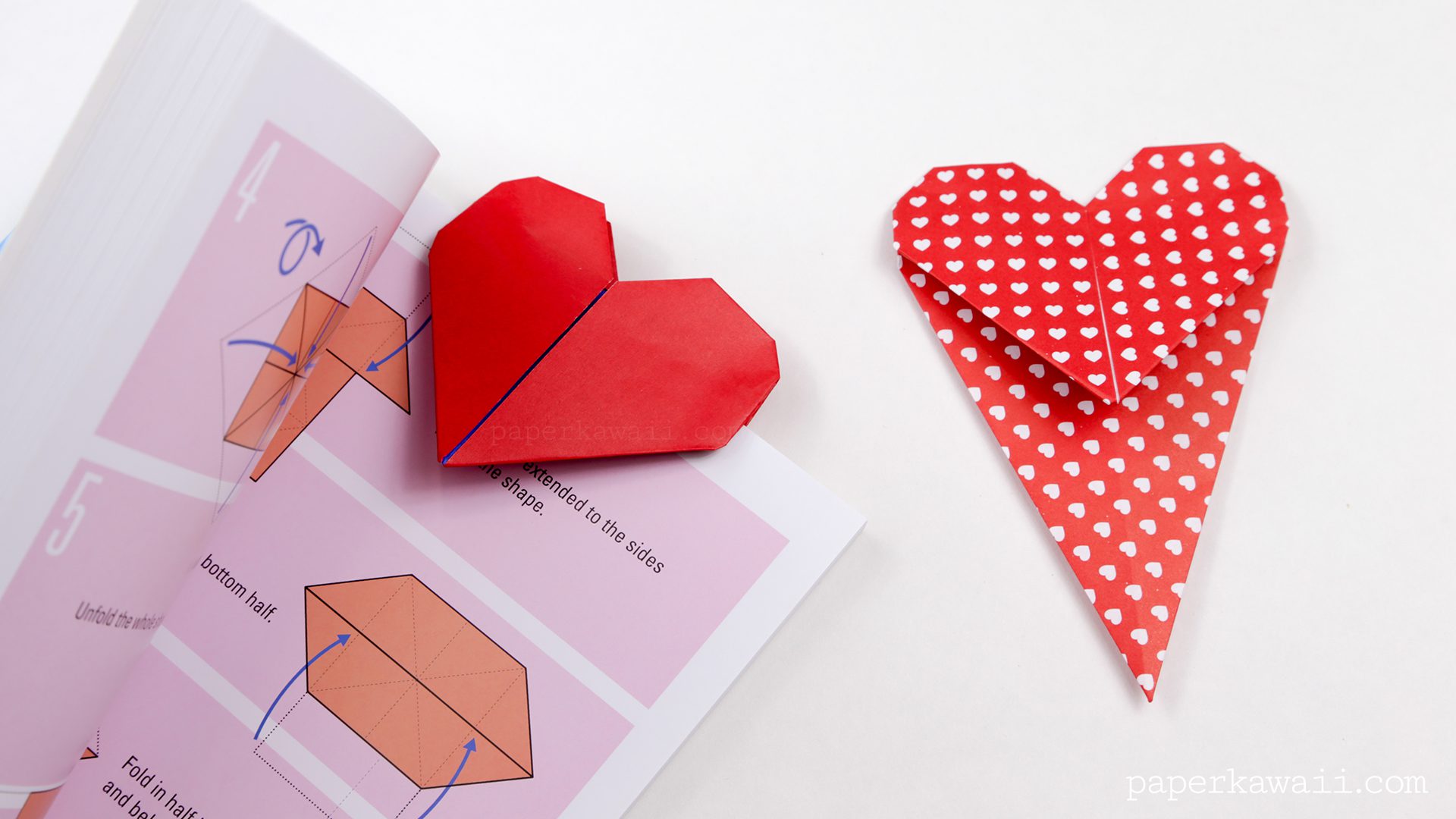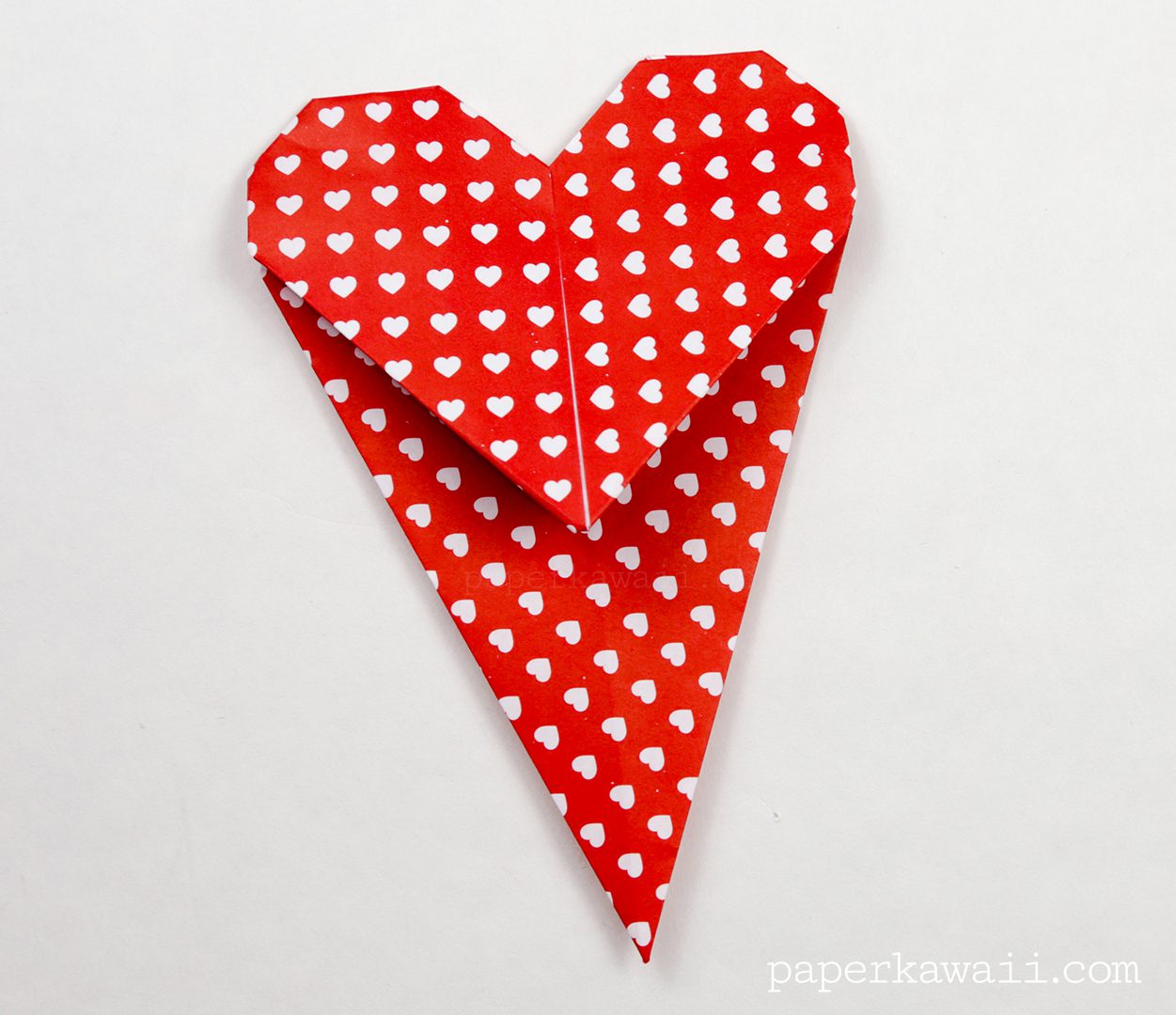 Learn how to fold an origami heart bookmark for Valentine's Day.
Based on the thin origami heart, it's pretty easy to make.
You can already use the thin origami heart as a bookmark if you wanted to, this version is nicer to use as you get the traditional origami heart shape at the front with a longer heart at the back.
I have also made a rabbit and a cat shape with this bookmark, I bet you can if you try as well.
Level: ★★☆☆☆
You will need:
1 sheet of square paper – I used 15 x 15 cm
Optional: Glue
Final size: 8 x 12 cm
Make one with 7.5 x 7.5 cm and it will be really small and cute.
Check out the Origami Hearts category or the Valentine's Day category for more cute Valentine's craft ideas.
A Photo Tutorial is available on the Origami Photo Tutorials page.