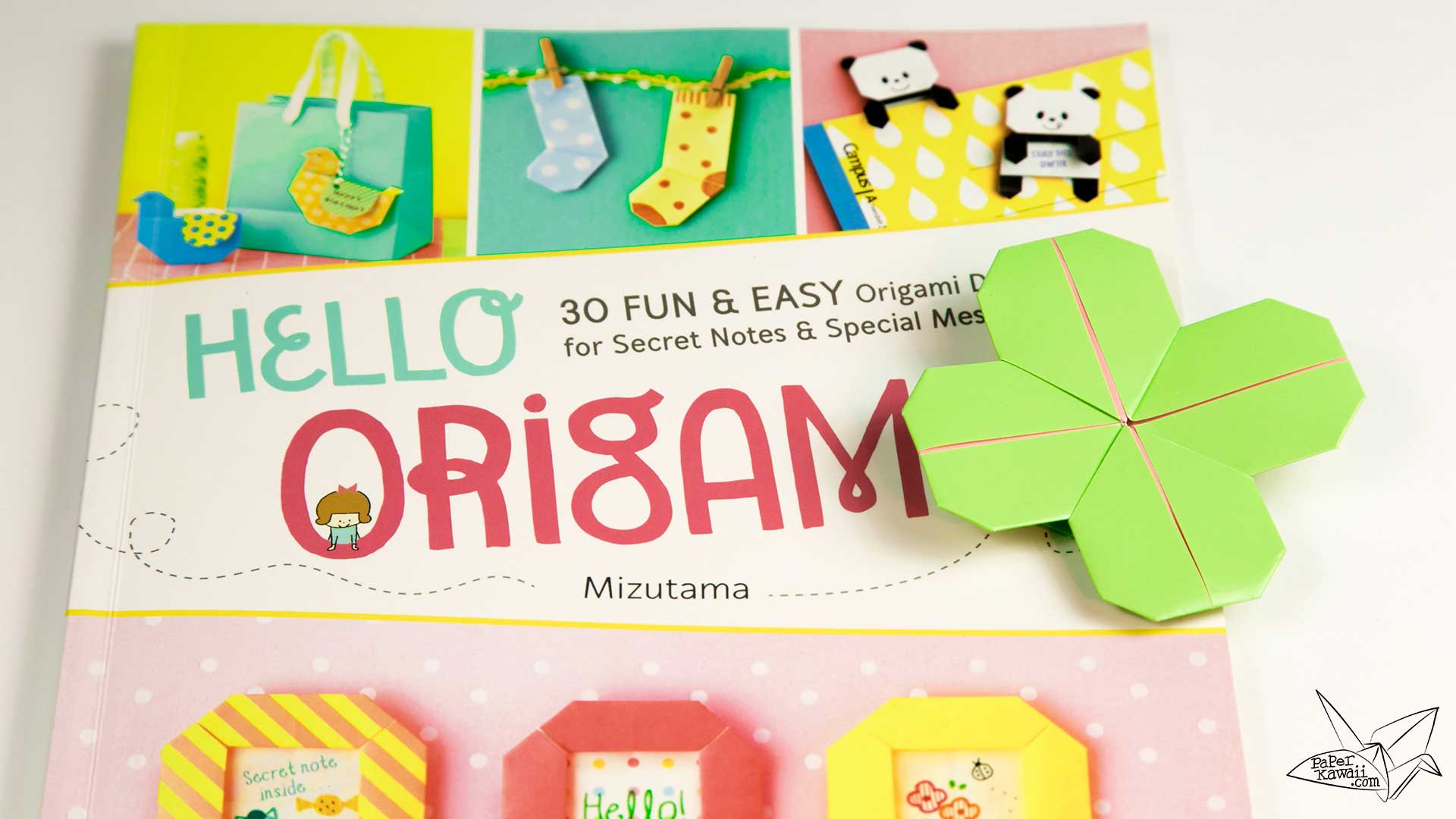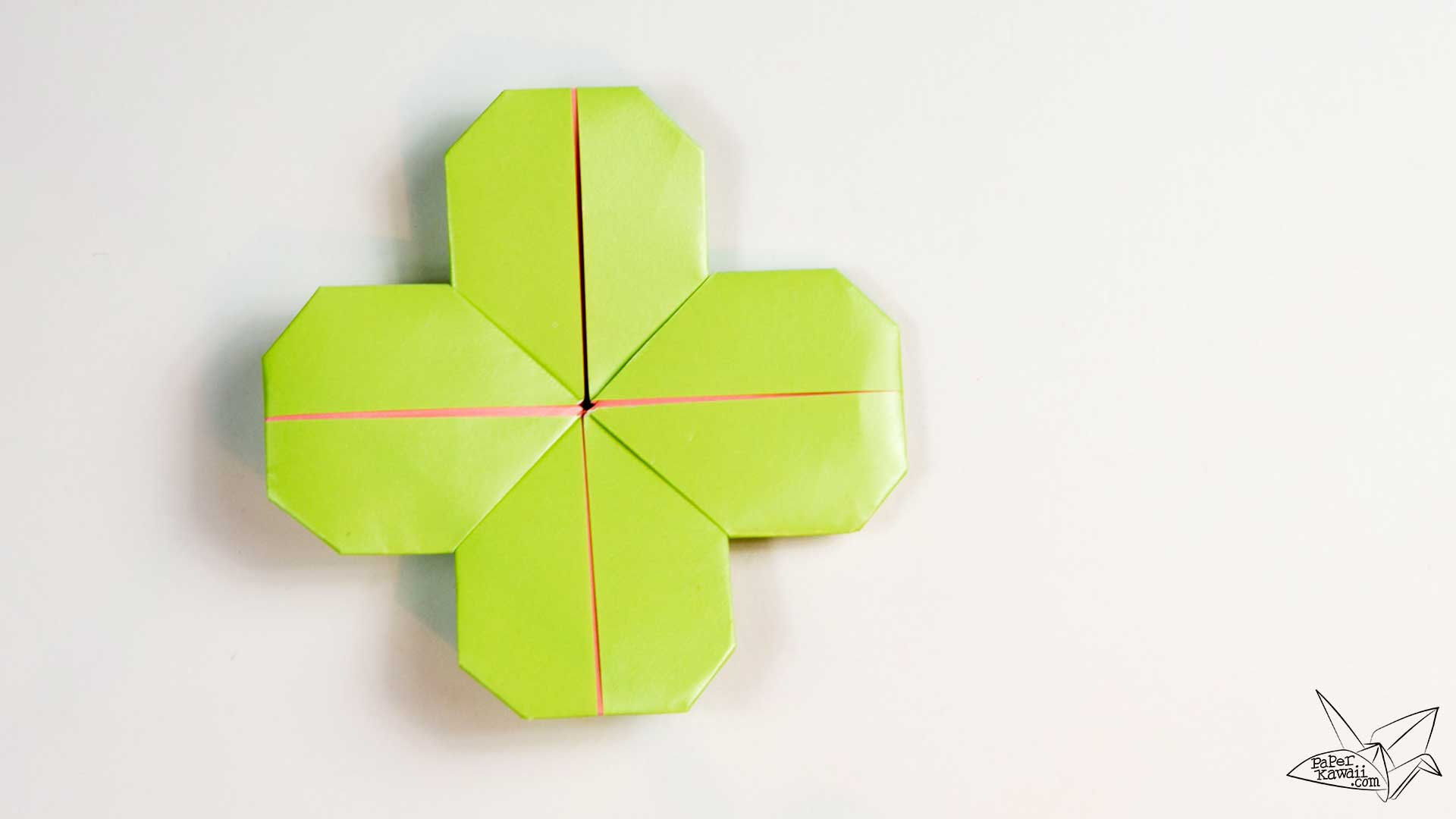 Learn how to make a cute and useful origami clover bookmark. This origami clover is easy to make from 1 sheet of square paper.
Zakka Workshop was kind enough to send me a copy of Hello Origami, which has 30 cute origami projects to make inside.
All of the origami models are pretty easy to make, this book also has some neat ideas on how to decorate and embellish them with hand-drawn designs and washi tape.
This book is great for beginners at origami, the simple diagrams are not scary and the layout of the book is very appealing. This book is aimed at younger crafters that enjoy writing notes to their friends and decorating school or collage projects. That being said, people of all ages will like this cute book. It's a very good gift to give to those who have an interest in paper crafts and origami.
There are 30 different origami models in the book, including things like strawberries, donuts, panda bookmarks, socks, gift tags, nail polish bottles and way more. Included in the book are inspiration for decorating the origami, which will make it easy for those of use who cannot come up with these things on their own.
Hello Origami is a great book for anyone wanting to get started with origami, and you can actually use the origami you make as gifts or gift tags and cards.
Hello Origami is available to buy on Amazon here.
Today I am following the origami clover bookmark diagram. You can pause the video at the start in order to use it, or follow along with me.
Design: Mizutama
Level: ★★☆☆☆
You will need:
▸ 1 sheet of square paper. Example: 17 x 17 cm
Final model size: 8.5 x 8.5 cm
Paper used in the tutorial and photos is from Tuttle's Pastel Origami Paper pack.