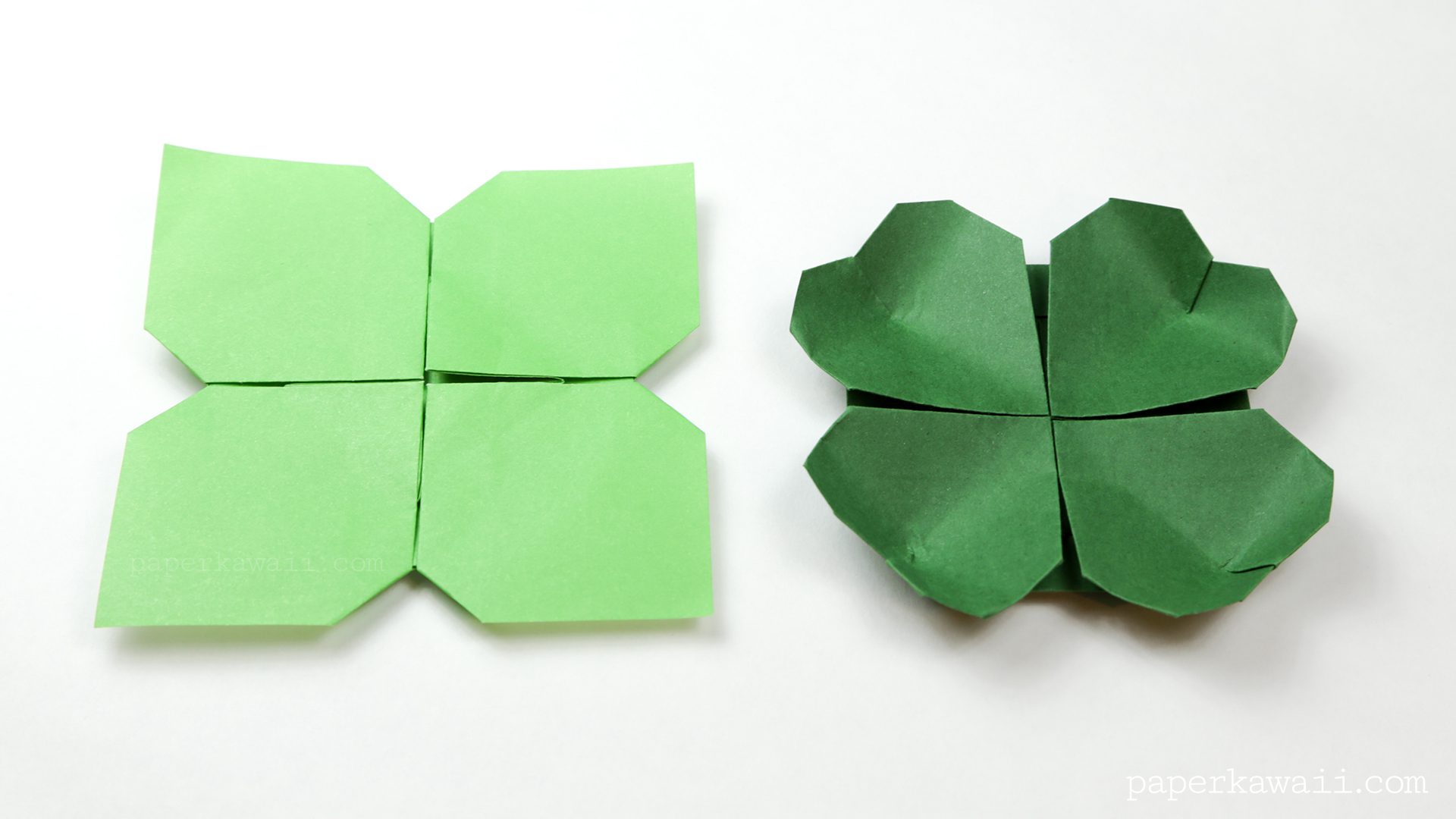 Learn how to make an origami clover which can be changed into a flower with several different variations. This origami clover is made with just one sheet of paper, which makes it all the nicer.
I really love this origami four leaf clover, it has a nice feel to it when it's done, and it's folded in a way which avoids folding the leaf parts, so it can be very cleanly folded.
You can make the clover into a dish shape with the leaves being a heart shape for an origami shamrock, or you can open out the middle square and create different flowers.
You could also make an origami lotus flower to set on top of these 'leaves'.
Design: Toshikazu Kawasaki Copyright Information
Level: ★★★★☆
You will need:
– 1 sheet of square paper – I used 20 x 20 cm
– ruler and pencil
Final size: Approx. 10 x 10 cm
I used paper with a white side, but it is nicer using solid colour paper.