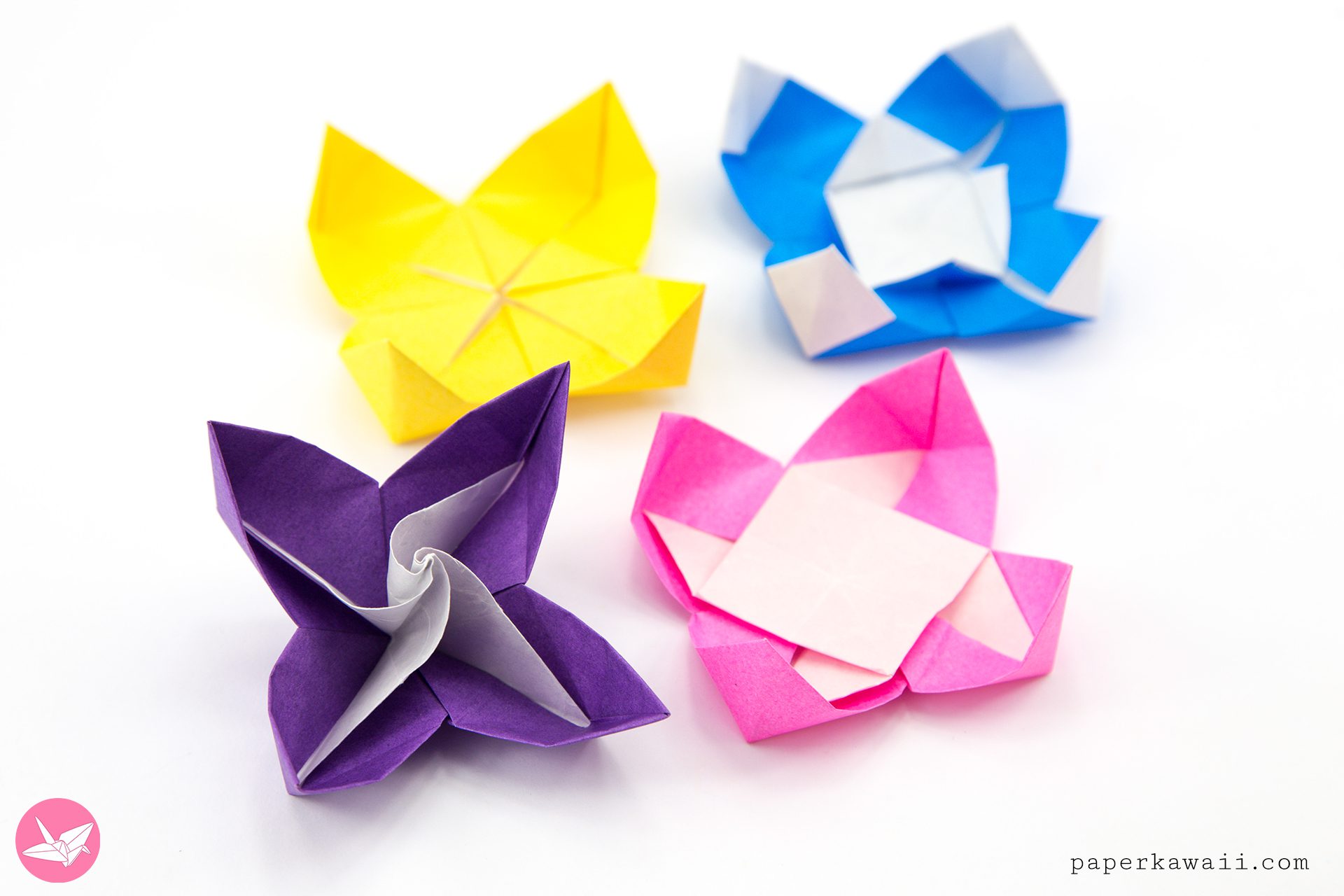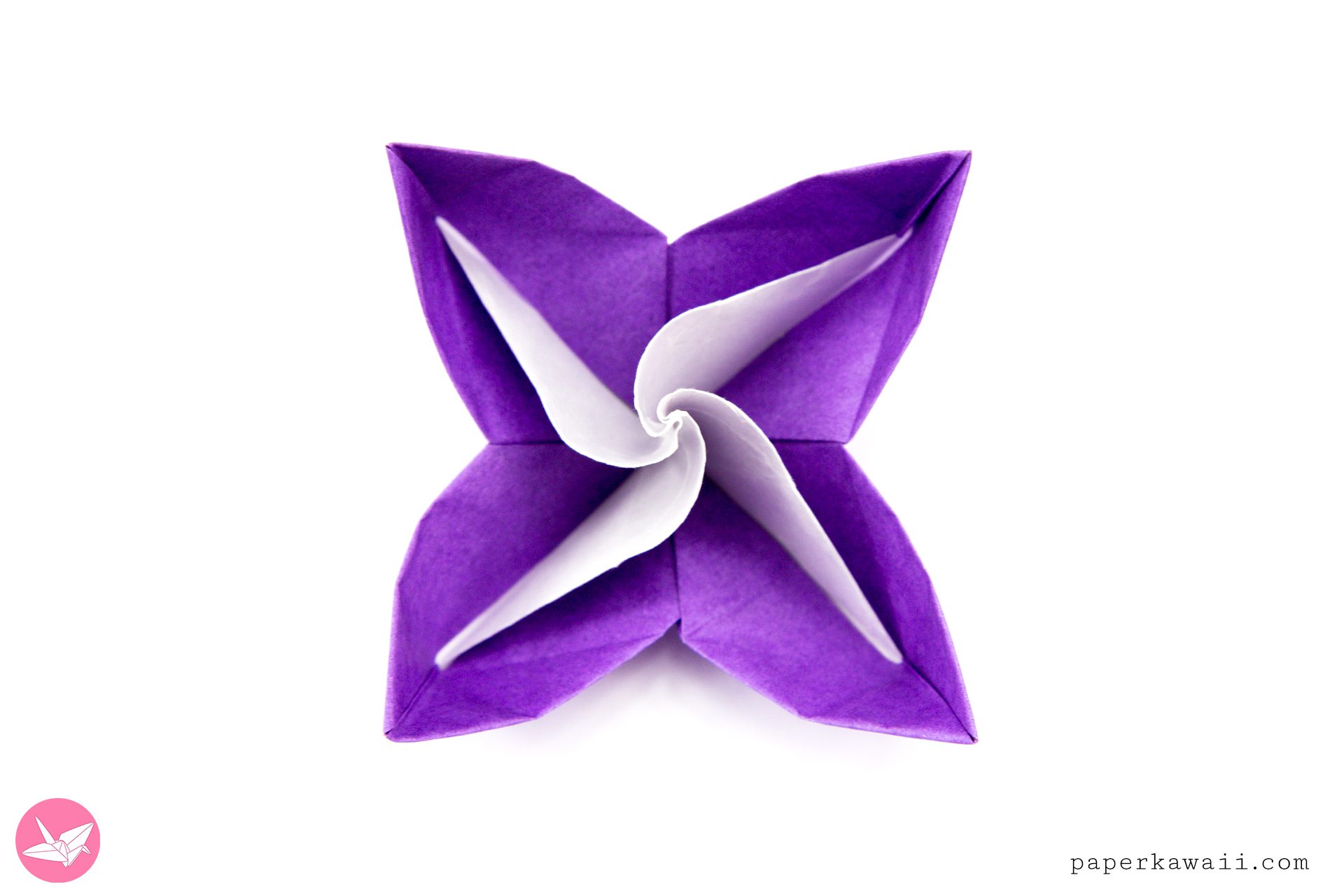 Learn how to make some pretty origami pinwheel flowers. You can make a few different variations of this origami flower: pinwheel, closed, twisted and also have the alternate colour on the petal tips. This origami flower design is pretty interesting, it is a cross between a bellflower and sink fold resulting in the pinwheel.
I find it interesting that you have to almost break the flower to make it. It's amazing what origami paper will put up with. If you do end up ripping the paper in the process, no worries… you can make it into the closed version (the yellow one in the photos). It has been tested with a few types of origami paper and all held up to the sink fold, I wouldn't recommend very thick paper or soft paper because it can rip easily.
These origami pinwheel flowers eventually turned into a more advanced bowl variation called the Pinwheel Star Flower Bowl, you can check it out here.
Origami Pinwheel Flowers
Design: © Paper Kawaii
Level: ★★★☆☆
You will need:
▸ 1 sheet of square paper.
Paper size example: 15 x 15 cm
Final model size: 6 x 6 cm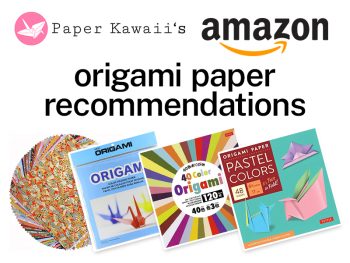 You can check out my personal favourite origami papers, paper craft tools and more on my Amazon.com store.