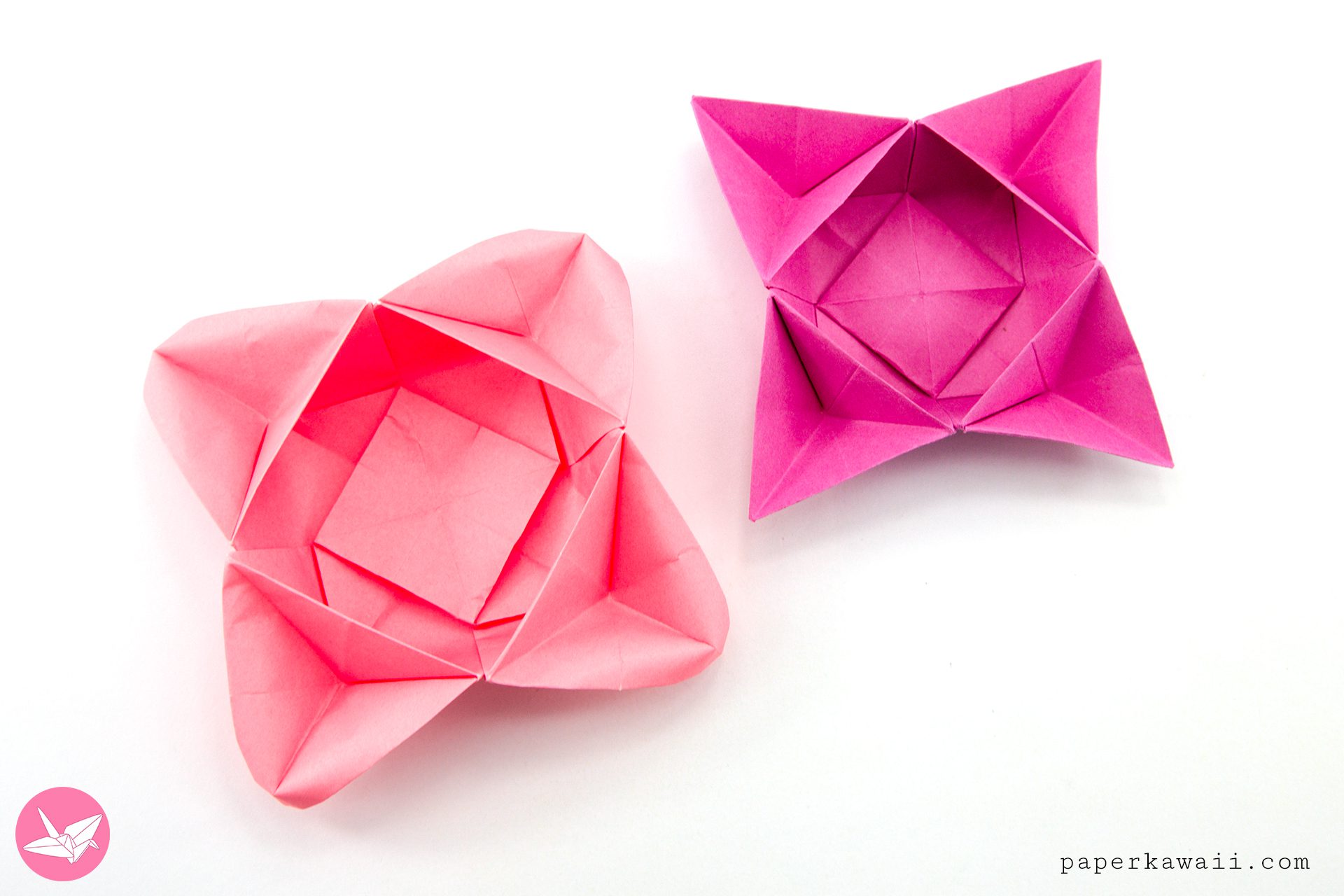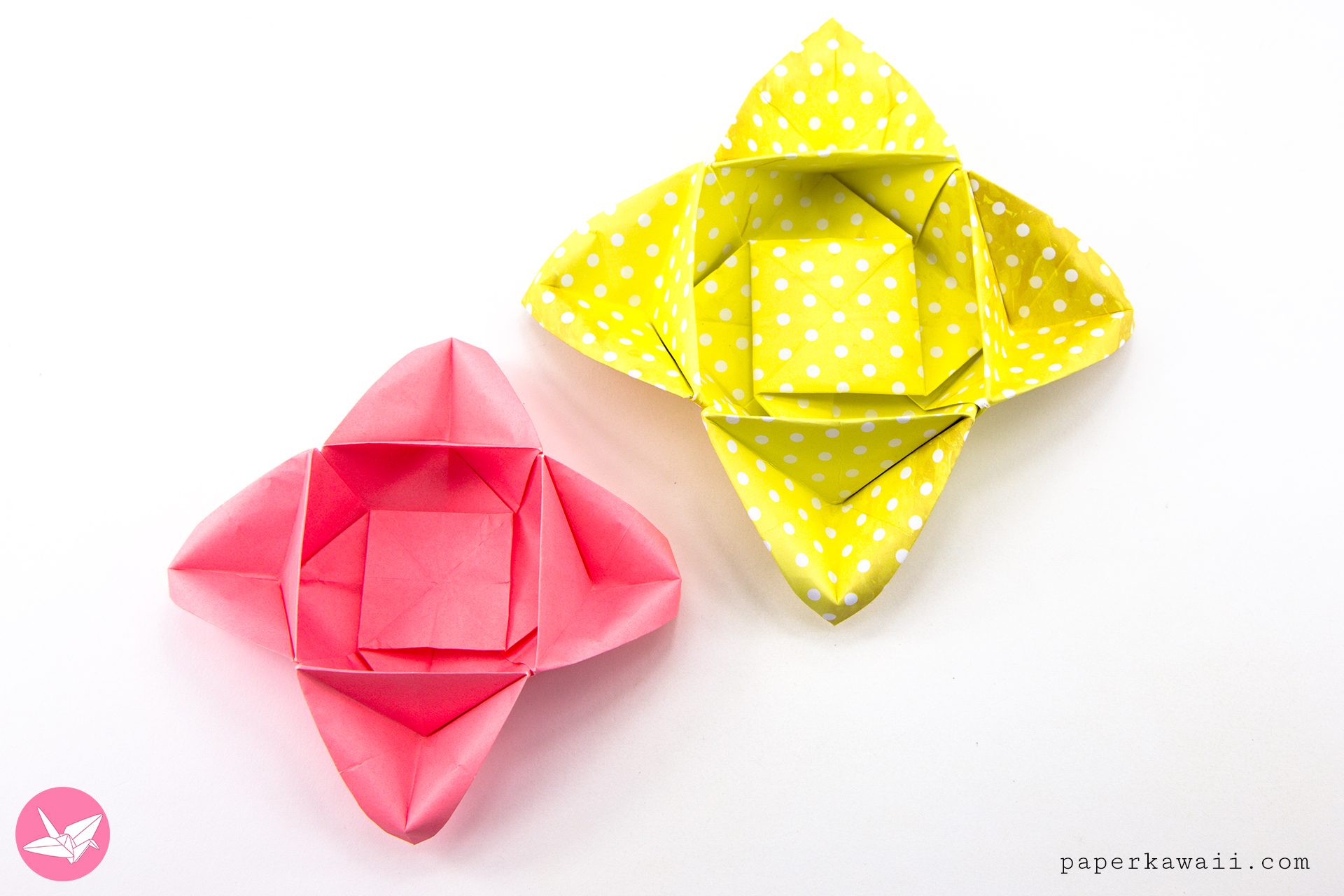 Learn how to make an origami star flower bowl, this origami box's edges can look like a four point star or flower petals. Made from one sheet of square paper, no glue required. This pretty origami box is very unique, it is based on the origami pinwheel flowers I previously posted.
This is trickier than the pinwheel flowers, so if you have any trouble, fold those first, it would help you understand the process. The origami bowl has a nifty twisted inner square which looks like a pinwheel. The outer points can be rounded out to be like a flower, or left pointed like a star.
I recommend using the largest paper you have, and thicker paper works well too.
Origami Star Flower Bowl
Design: © Paper Kawaii Copyright Information
Level: ★★★★☆
You will need:
▸ 1 sheet of square paper.
Paper size example: 25 x 25 cm
Final model size: 15 x 15 cm (ish)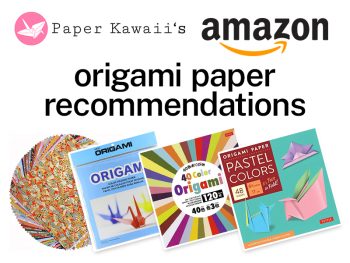 You can check out my personal favourite origami papers, paper craft tools and more on my Amazon.com store.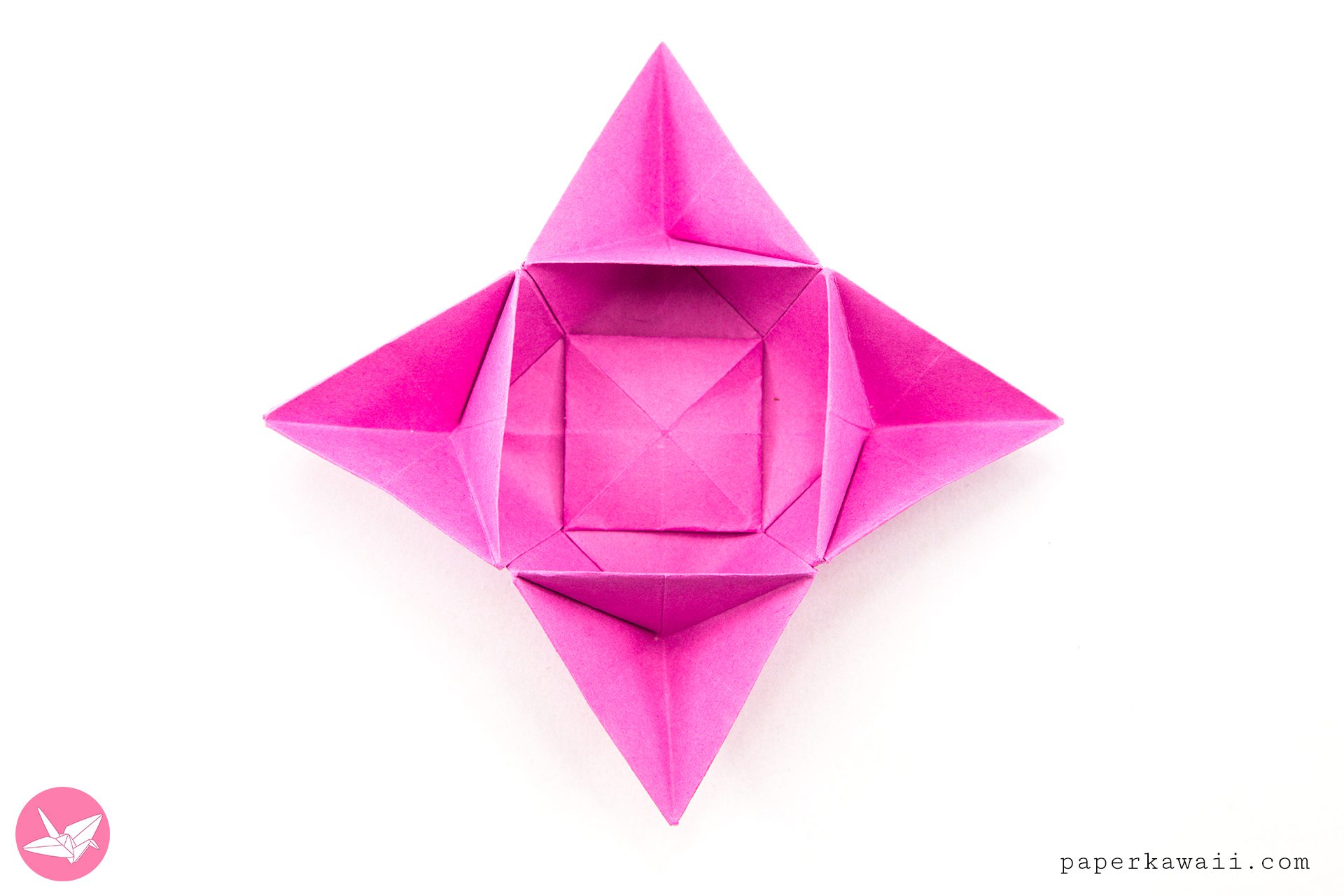 The bring pink origami star flower bowl above is made from regular printer paper type.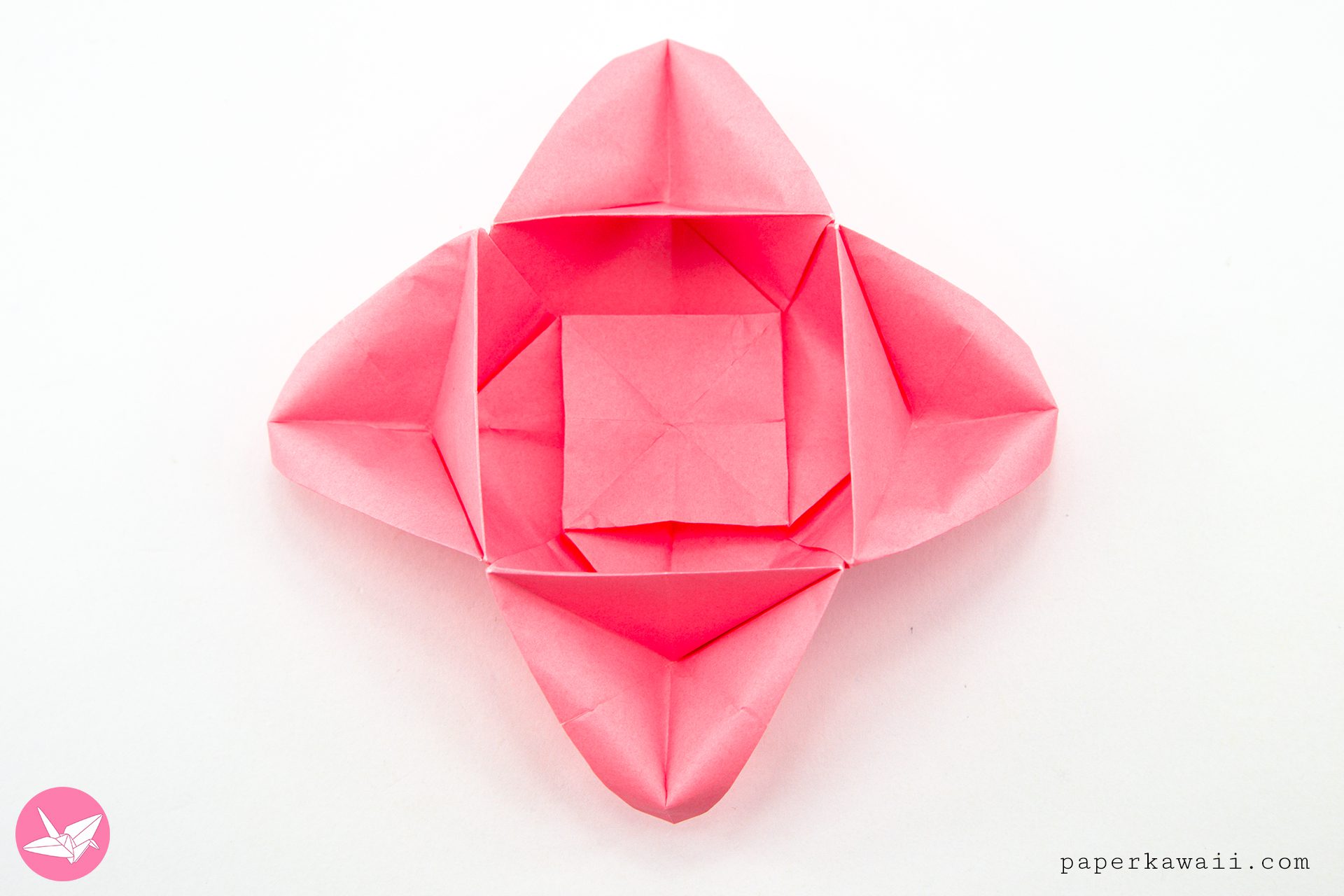 This one is made from very thin origami paper, you'd need to use thicker paper if you wanted to hold items inside.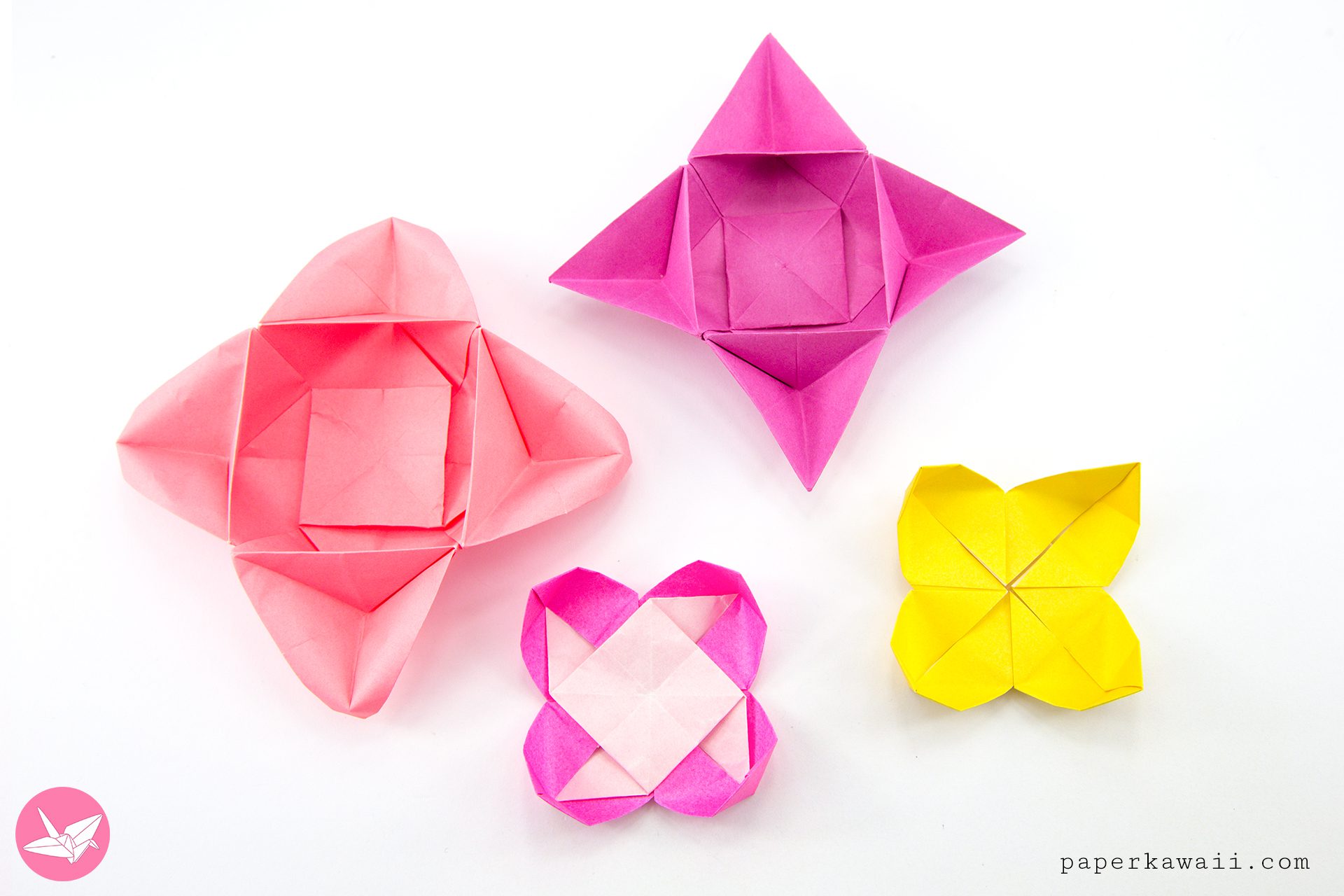 The origami star flower bowls with the little origami pinwheel flowers that they are based on.