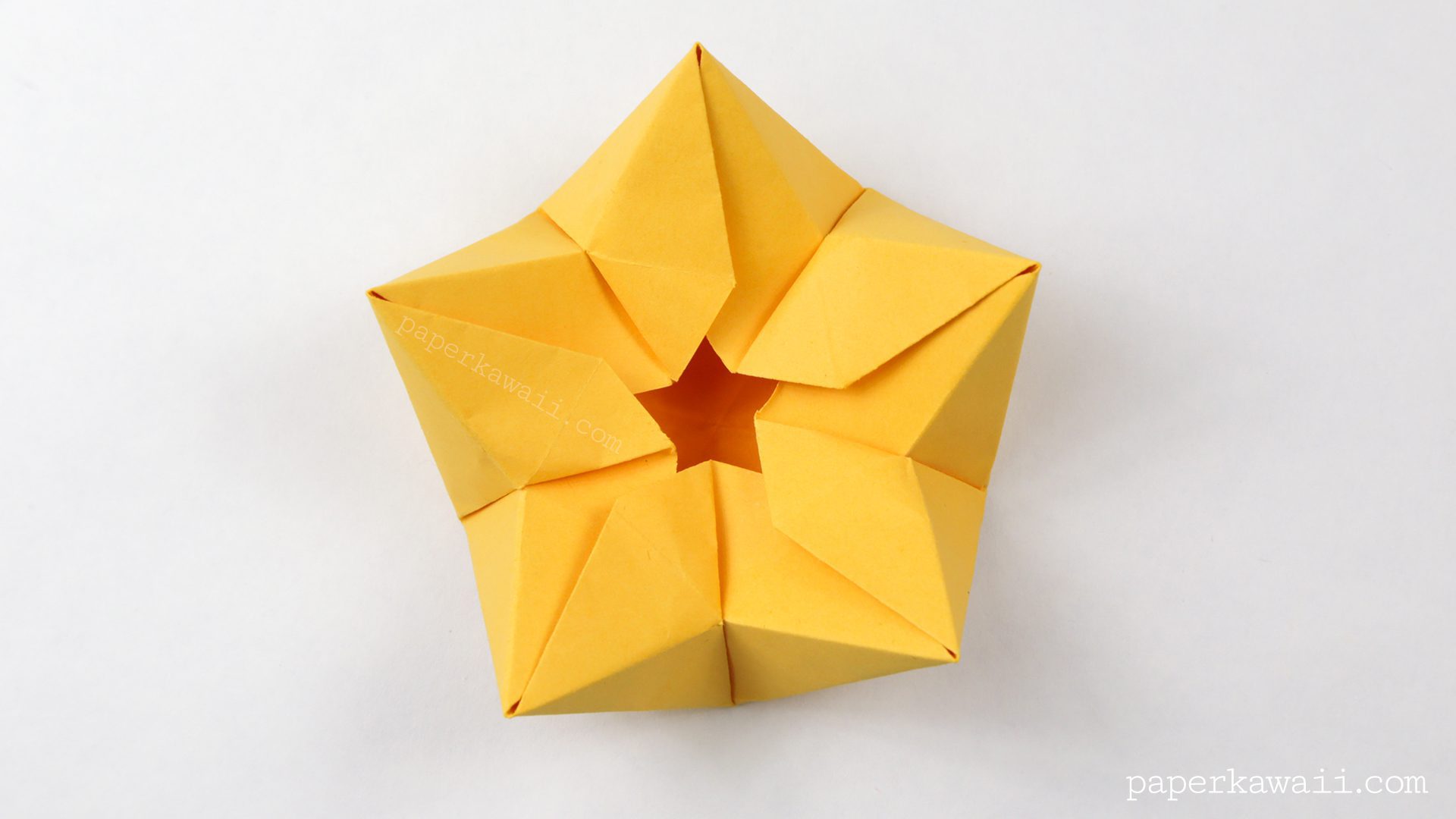 Here are the instructions to make a cool origami star bowl which also looks like a crown and a flower. This origami model can be closed and opened.
This is an interesting model.. I was actually going for a crown shape, I had in mind the Big Bang VIP crown light stick (K-pop fan here). When it's half closed is when it looks like a crown.
You could use it as a star dish or bowl, with the insides completely flat or with the insides lifted which makes a sort of framed look.
The star can also be a flower… you can also close the flower completely if you use thicker paper. The folds on the bottom can also be reversed so that it's a bell flower shape.
Design: Toshikazu Kawasaki Copyright Information
Level: ★★★★☆

You will need:
– 1 sheet of square paper (Used: 20 x 20 cm)
– Scissors ( to make the pentagon)