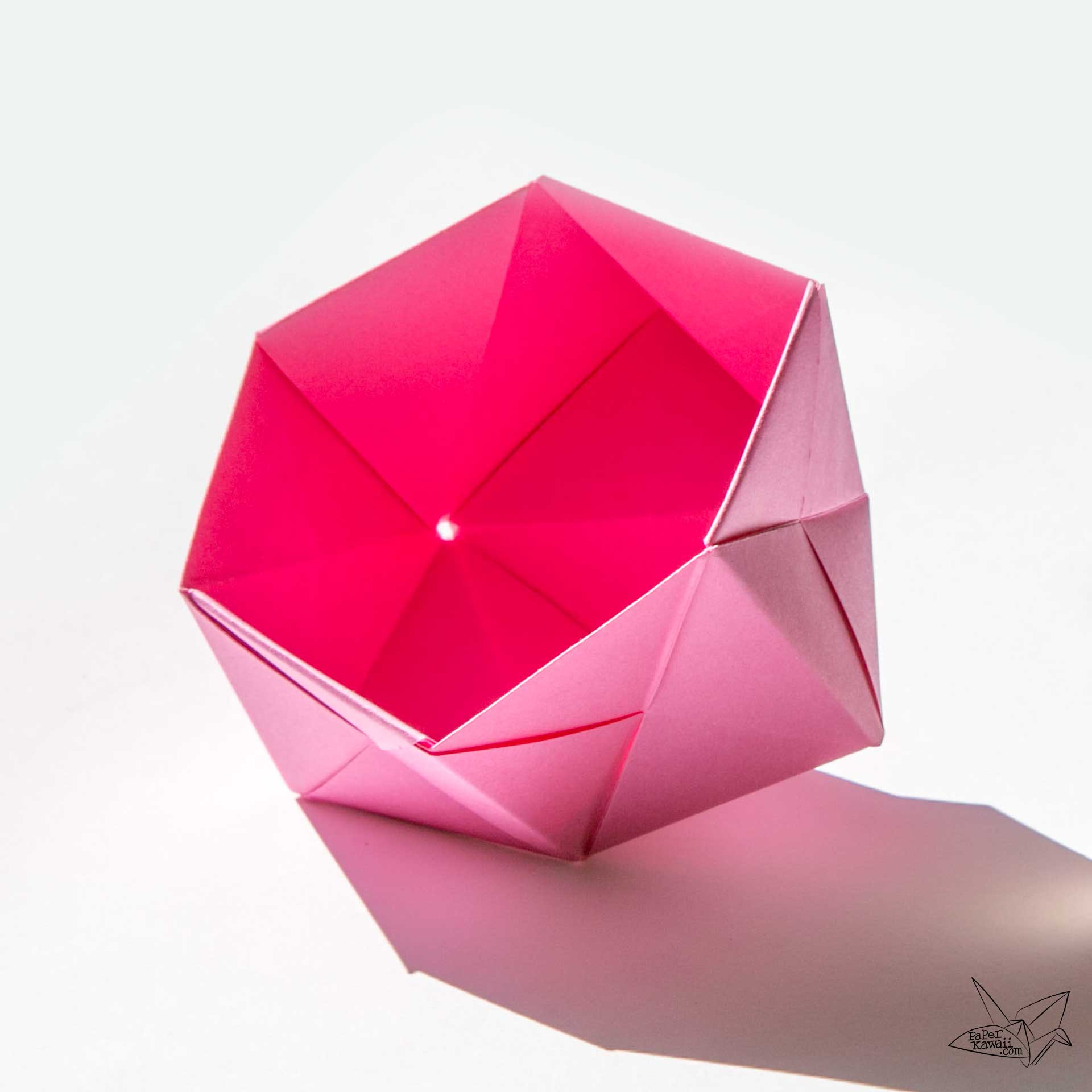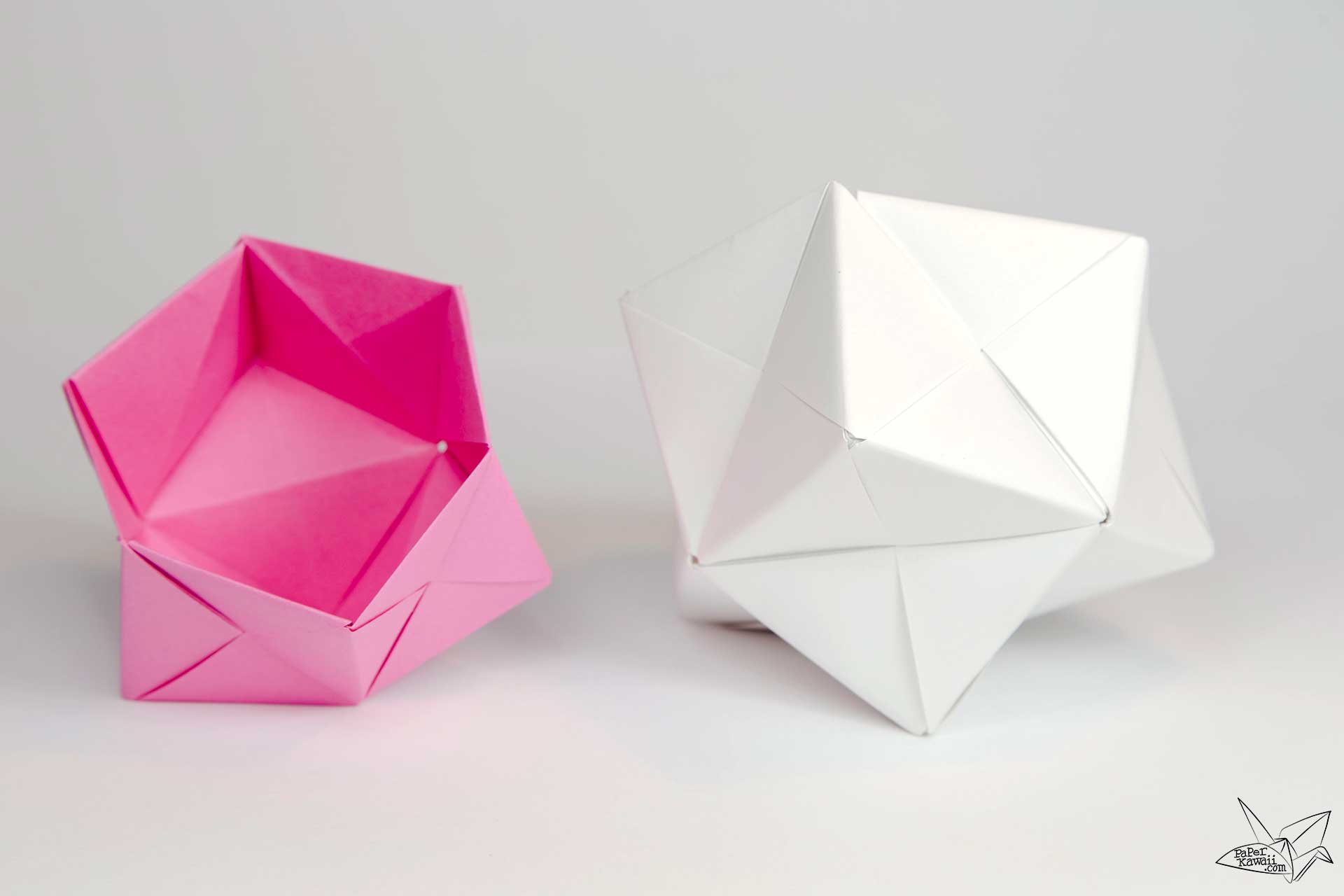 Make a geometric origami bowl with sonobe units. This easy to make origami sonobe bowl is made from 9 sheets of square paper. No glue required.
This geometric bowl makes a great statement piece or to hold jewellery and other small items.
There are many things you can make with sonobe units. For example the simple cubes, larger stars, pyramids and more.
These are assembled into a bowl. The only new thing about this model, is the closure of the edges of the bowl, which makes it sturdier and clean around the rim.
The white bowl in the photo is made from thick white paper that was cut out of a sketchbook. I would not recommend soft or thin paper for this. Crisp paper or thin card would be ok.
Assembly: Paper Kawaii
Level: ★★☆☆☆
You will need:
▸ 9 sheets of square paper. Size used: 15 x 15 cm
Final model size: 12 x 12 cm ish