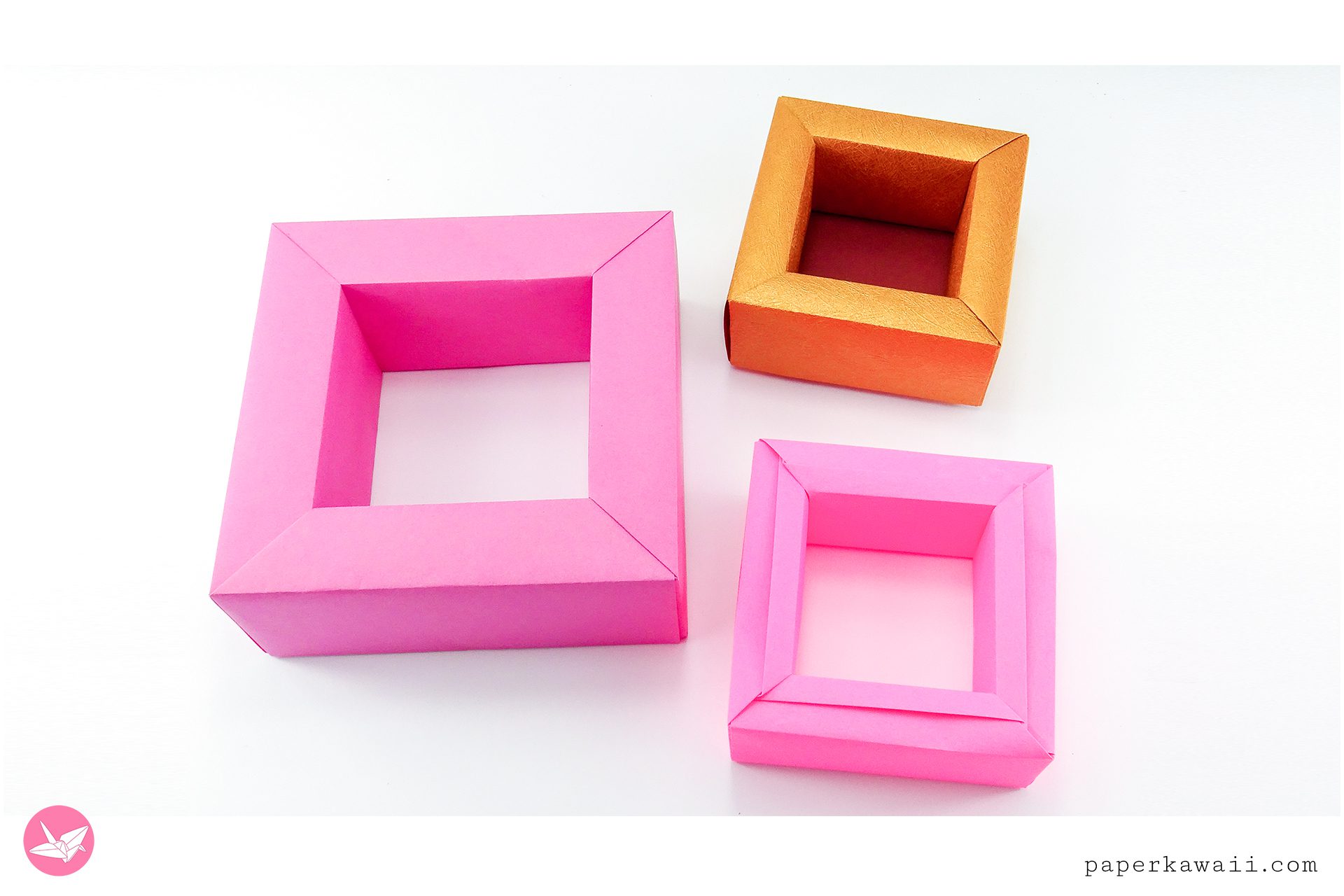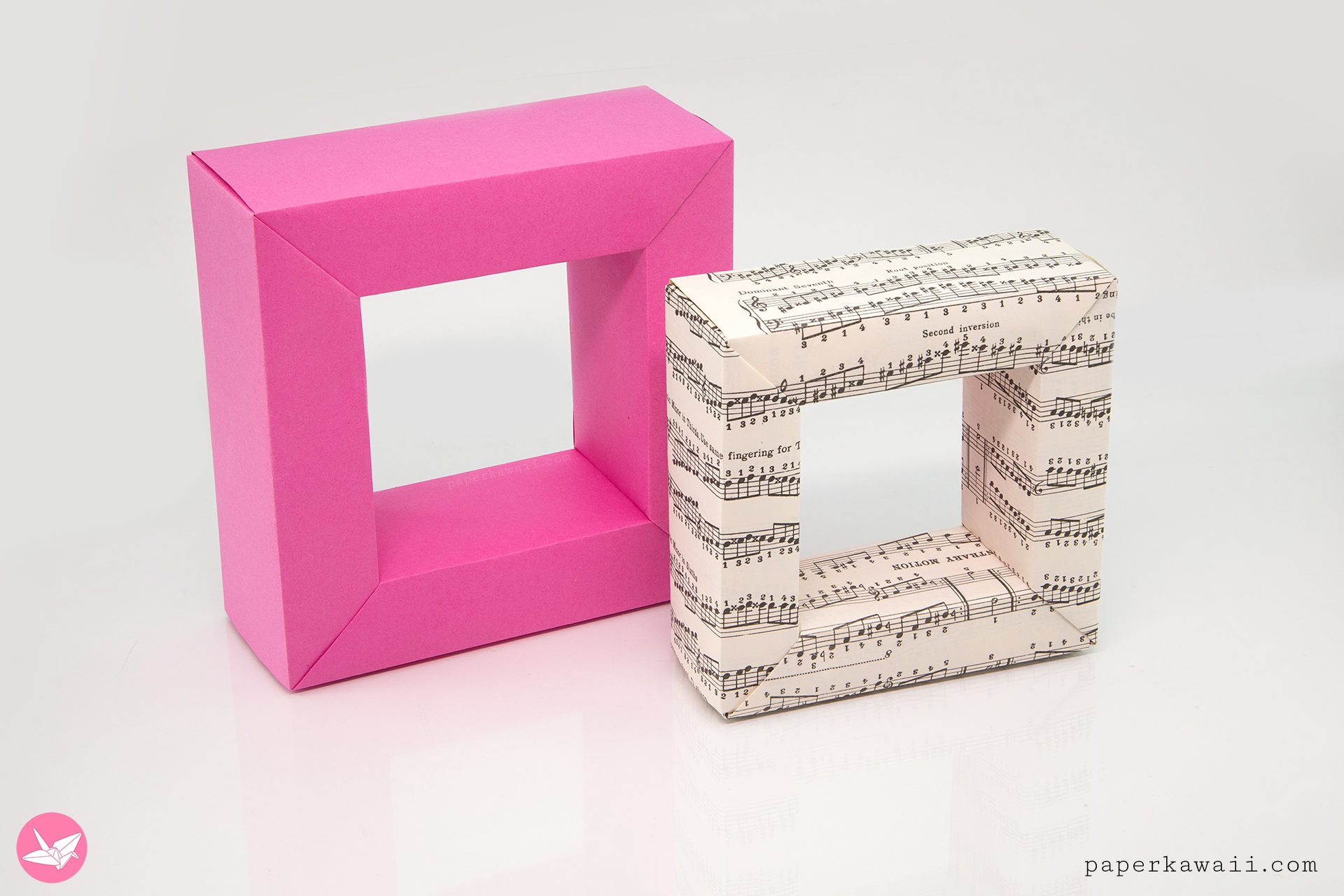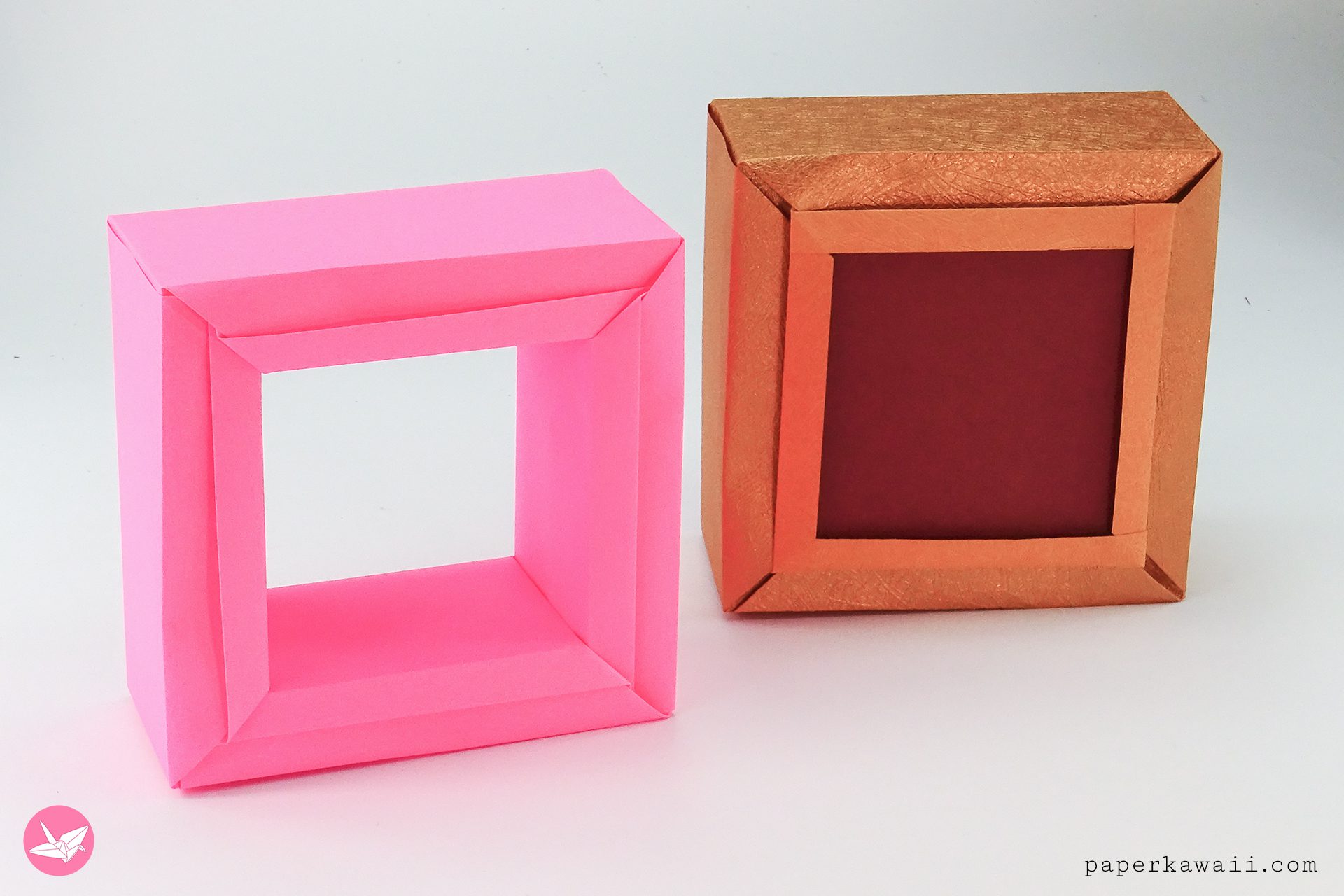 Make a square modular origami display frame. There are 3 variations: simple frame, layered frame & box frame. Made with 4 sheets of paper, no glue required.
These frames work the best when using thick paper or card, even thick card-stock.
If using thin paper, take note of the alternative method at 9:47 – basically, tuck the lower flap over the top instead of under. For some reason it works better.
This square version of the modular origami frame has a couple different options. You can make a plain version, a version with a double overlapped look. Finally you can also make the double frame into a holder if you'd like your frame to have a backing.
You can make this frame with rectangular paper too, you'd get a thinner frame if you started with the paper in a portrait position, you'd get a thick frame if you started with it in a landscape position.
Rectangular frame to display photos. For more origami frames including non modular versions, check out my origami frame category here.
Modular Origami Display Frame
Design: © Paper Kawaii Copyright Information
Level: ★★☆☆☆
You will need:
▸ 4 sheets of square paper.
Paper example size: 15 x 15 cm
Final model size: 10.5 x 10.5 x 4.7 cm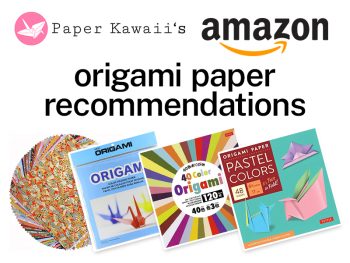 You can check out my personal favourite origami papers, paper craft tools and more on my Amazon.com store.