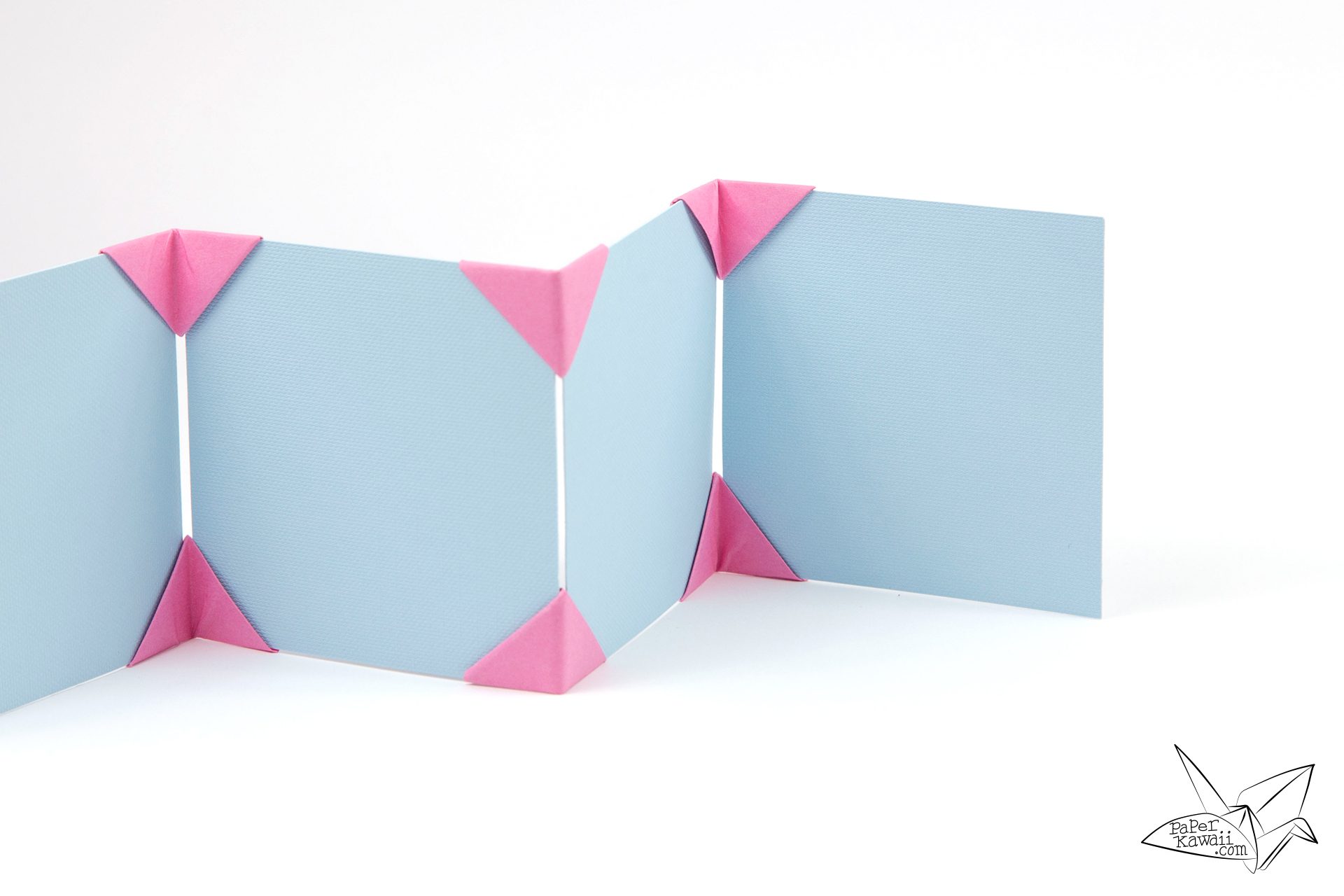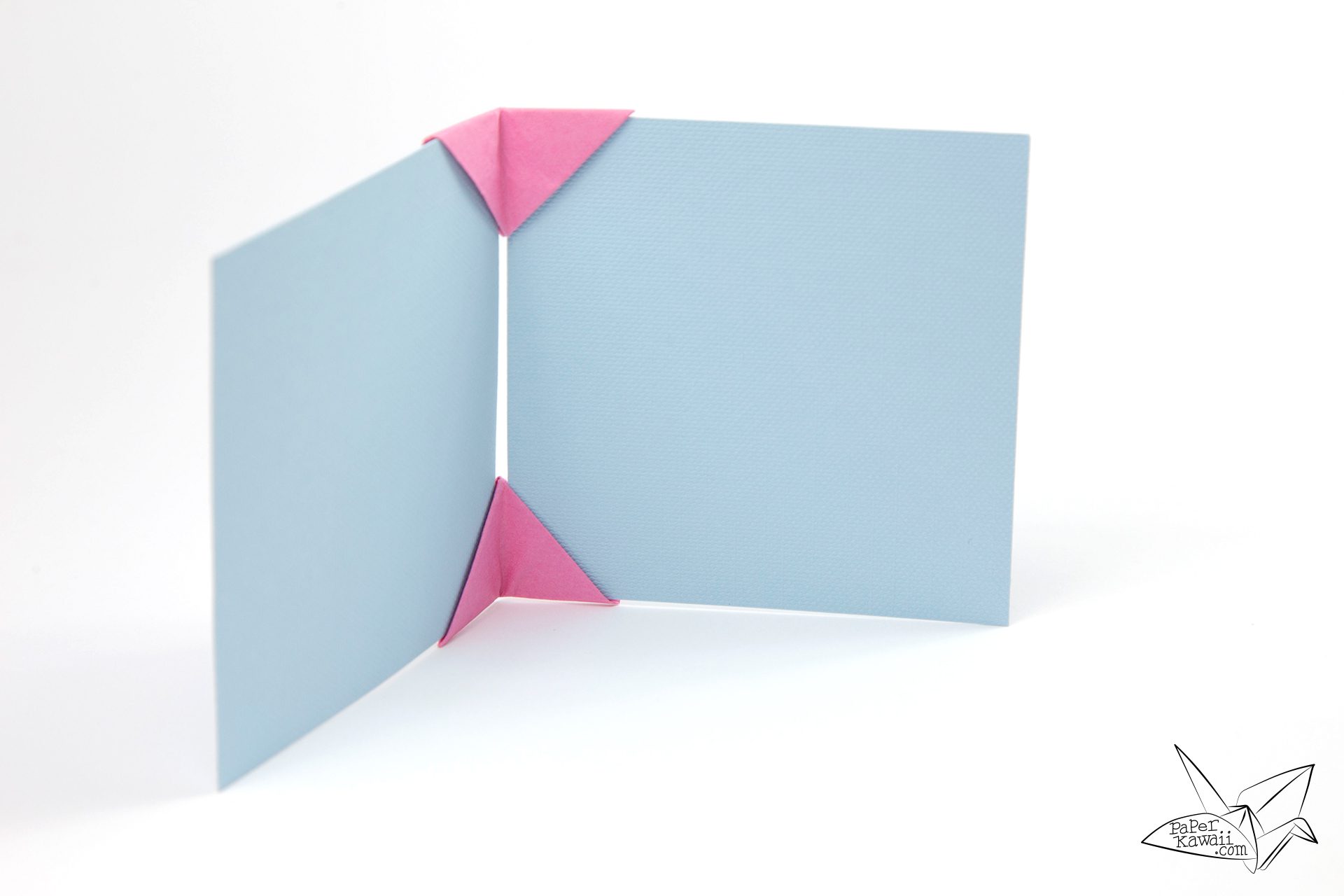 How to make an easy origami photo frame using origami corner stands. This is a stylish way to display photos, cards and artwork. Display 2 or more photos.
This would make a pretty cool gift at any time of year, such as a wedding present, birthday gift, mothers day, Valentine's Day, anniversaries etc.
To make the little corner stands sturdier, make these out of thicker paper or textured paper. You can also connect your photos into a triangle or square shape.
Design: Unknown
Level: ★★☆☆☆
You will need:
▸ 2 or more sheets of paper
Ratio: 1:2 (half of a square) Used: 8.5 x 4.25 cm
A Photo Tutorial is available on the Origami Photo Tutorials page.