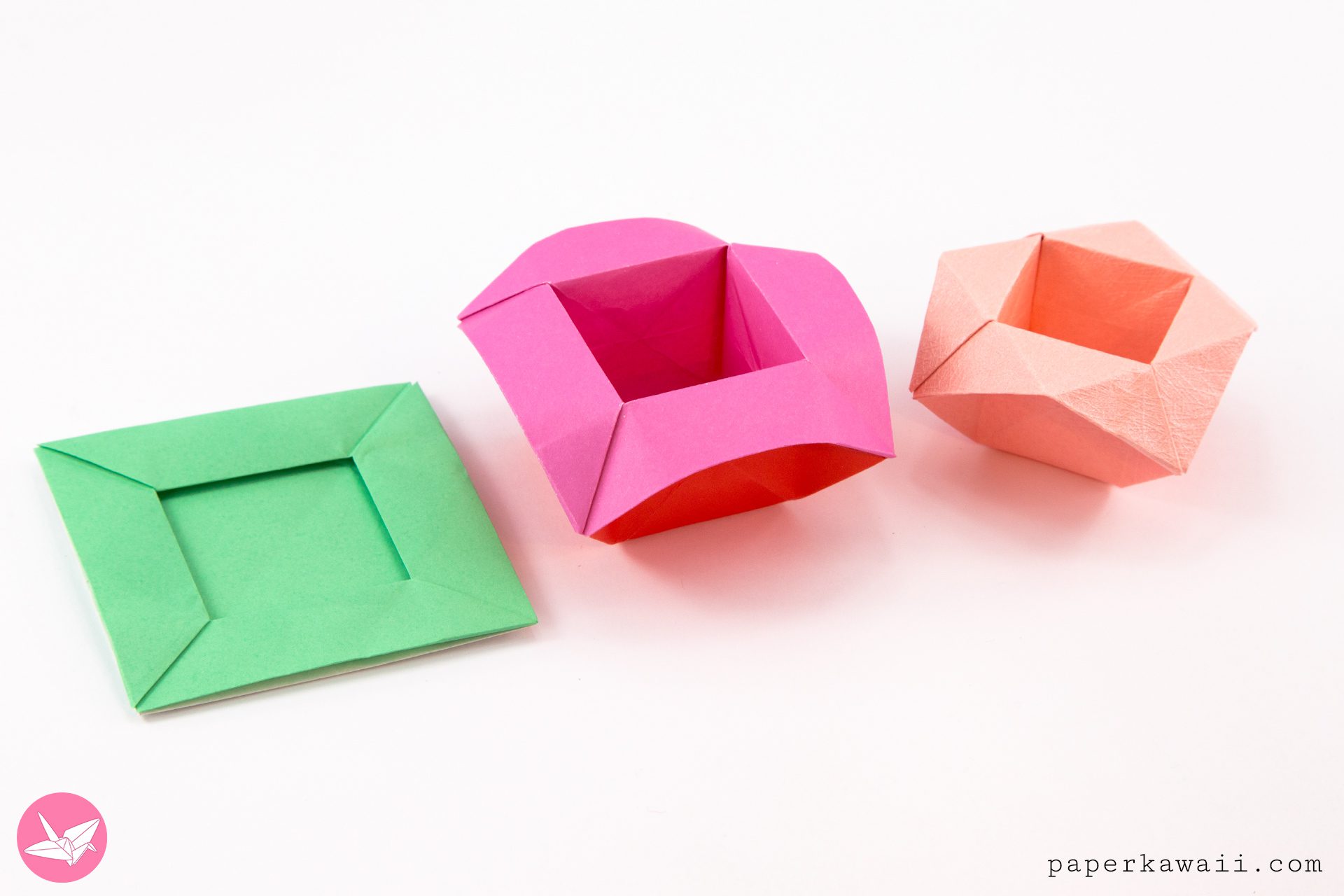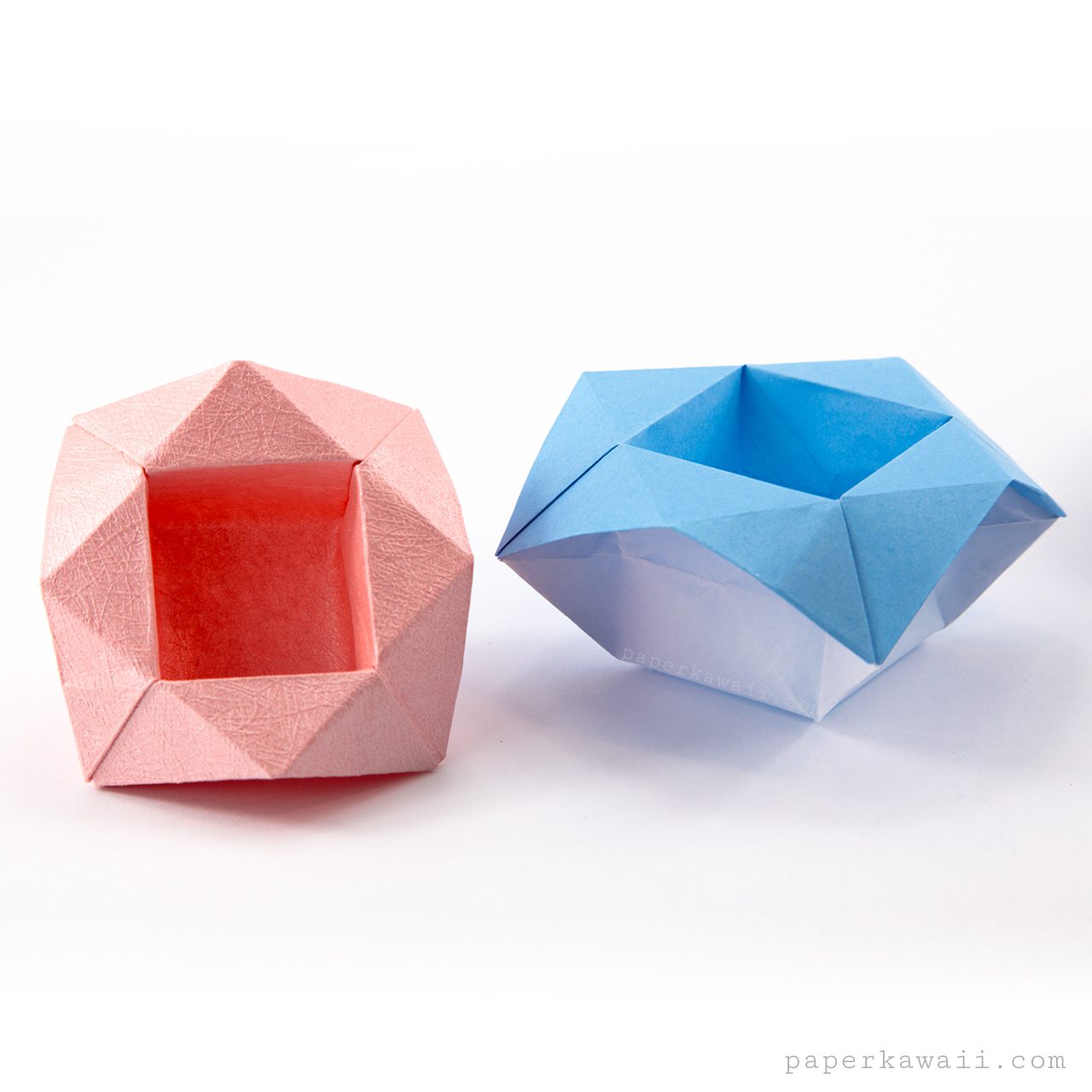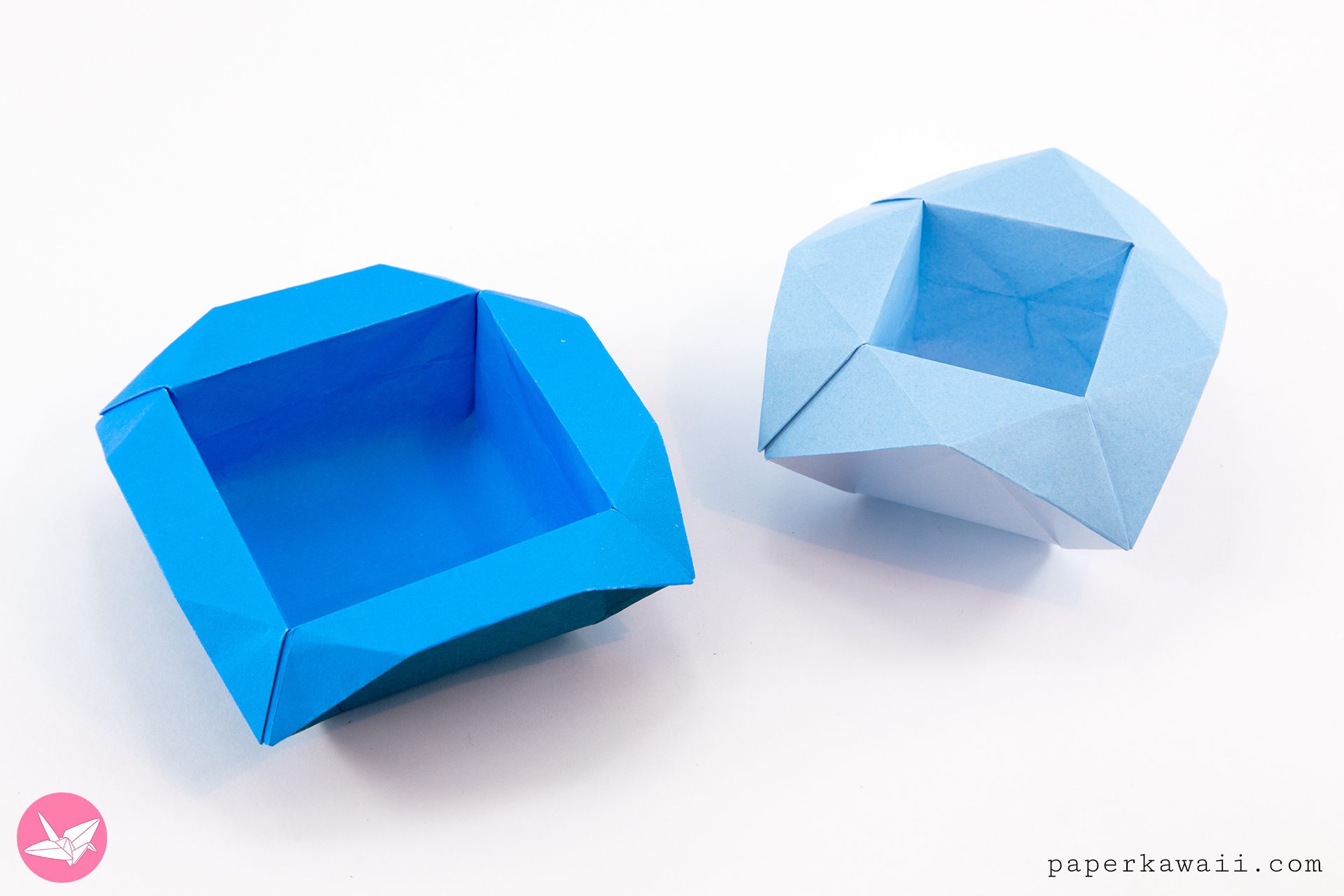 Learn how to make an origami picture frame that pops up to become a box. These origami picture frame boxes make a great gift. Display artwork or photos inside. Two different versions are demonstrated in this tutorial.
My origami frame obsession continues with these flat origami photo frames that become boxes. The fact that it becomes a box is a nice surprise and was not my initial intention. I just wanted to make a flat origami frame that was even on the edges.
The box has slanted, rounded frame sides so it's pretty unique. You can also straighten out the rounded edges giving them a more geometric look. You can put your photo or artwork you want to display in the frame before collapsing all four sides.
I decided to make two seperate videos for them, the first is created using fourths or quarters at the start, the second version is created with thirds as a base. This changes the folding sequence a lot but the models are pretty similar. The box that it results in when you shape the tall version looks a lot like Phillip Shen's origami bowl, however is not the same at all.
Origami Picture Frame Pop-Up Boxes
Design: © Paper Kawaii Copyright Information
Level: ★★★☆☆
Thin Frame Version:
You will need:
1 sheet of square paper.
Paper size example: 17.5 x 17.5 cm.
Final model size: 9.4 x 9.4 cm. It's 6.3 x 6.3 cm wide, 3cm tall as a box.
Thick Frame Version:
Paper size example: 17.5 x 17.5 cm.
Final model size: 8.4 x 8.4 cm. It's 4 x 4 x 4 cm when a box.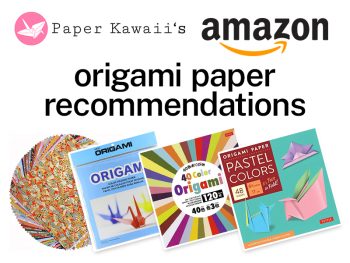 You can check out my personal favourite origami papers, paper craft tools and more on my Amazon.com store.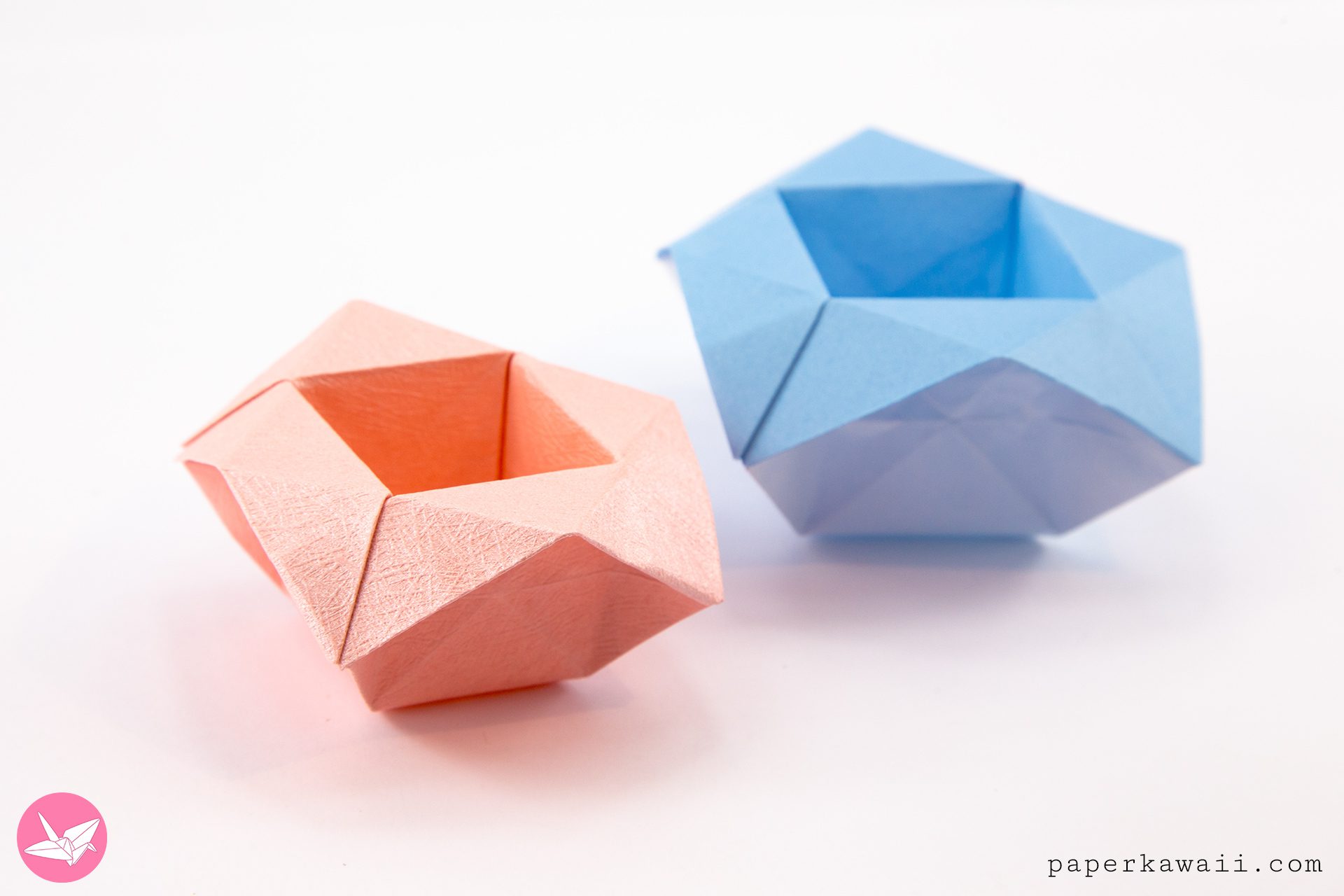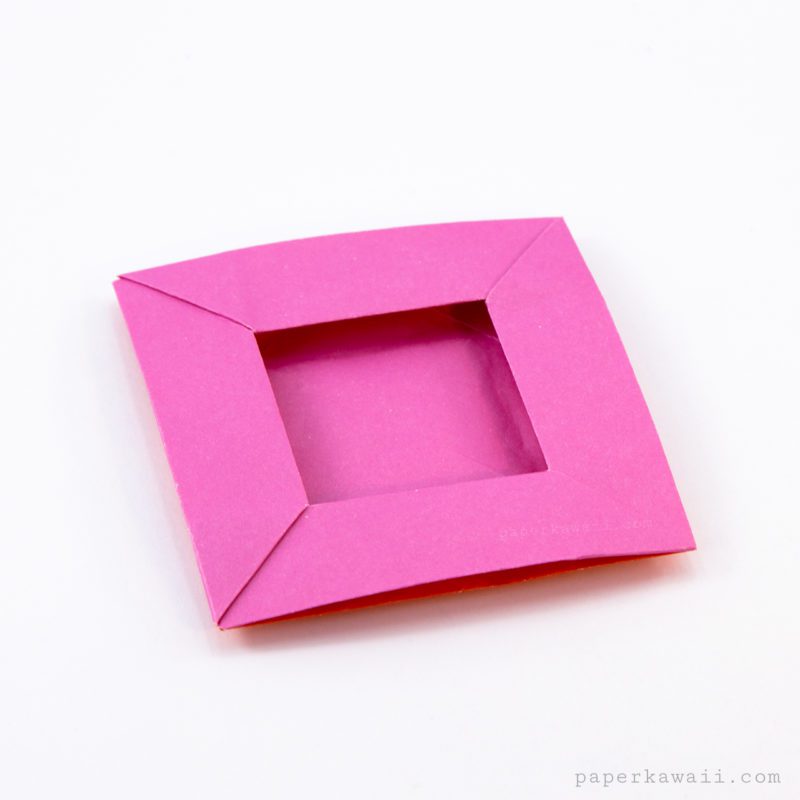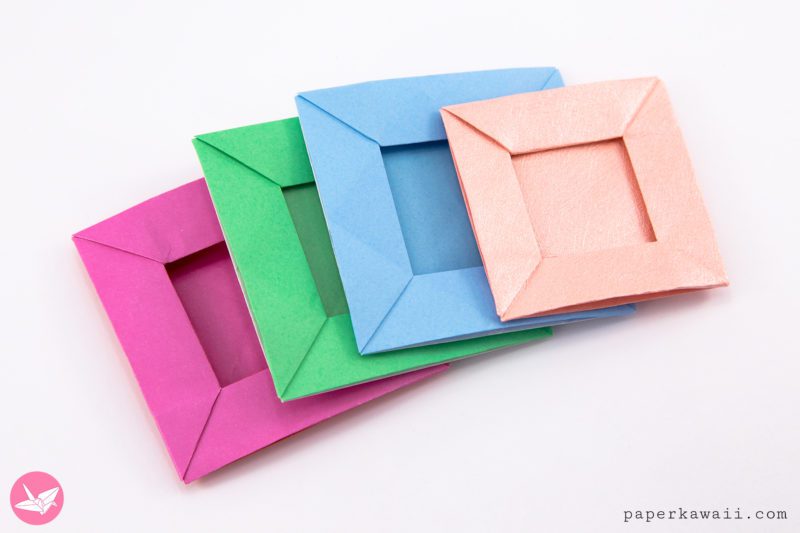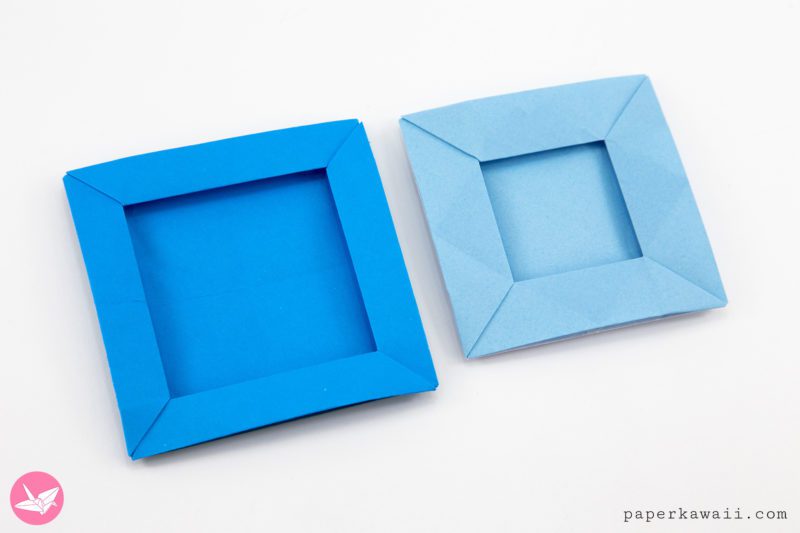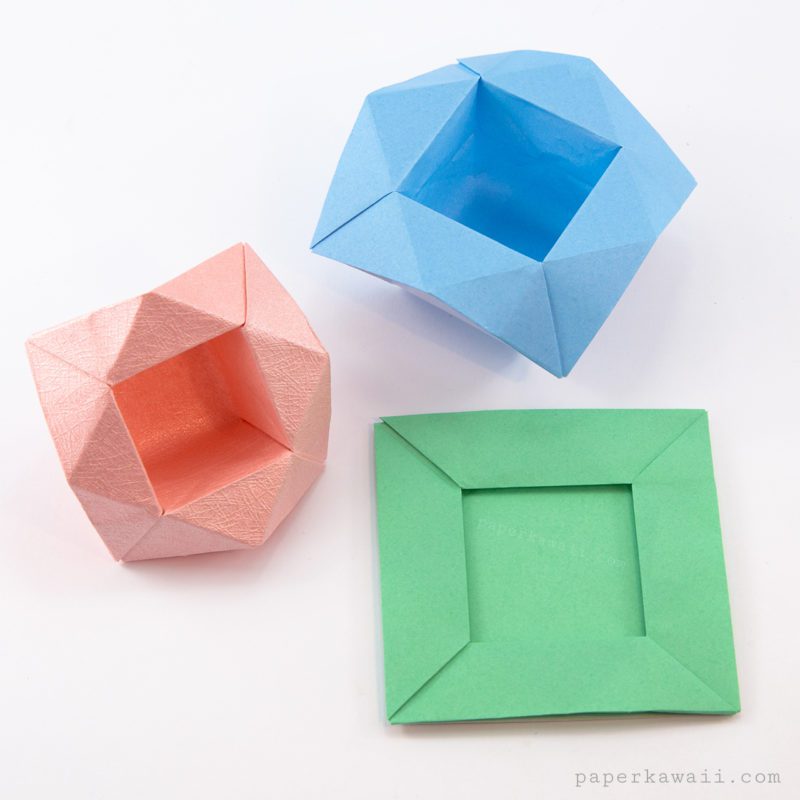 Other Origami Frame Boxes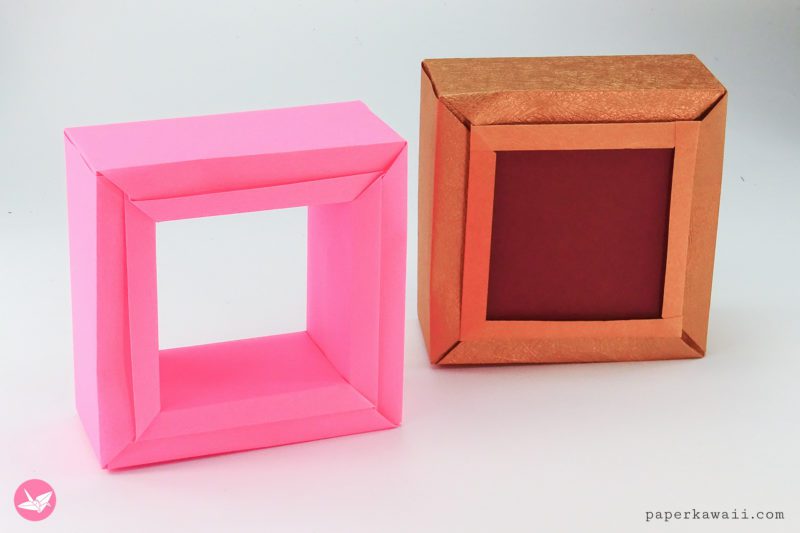 Modular Origami Frame
A square modular origami frame. There are three variations: simple frame, layered frame & box frame.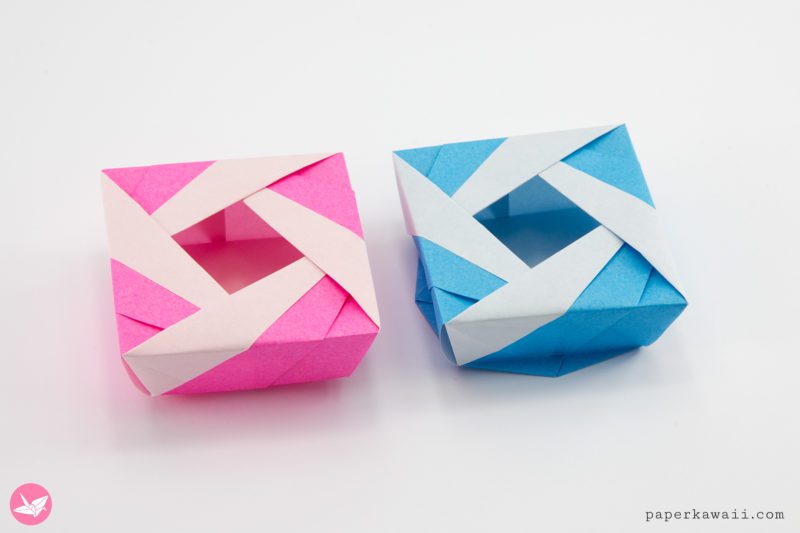 Origami Lady Box
This tutorial will show you how to fold the origami 'Lady Box' designed by José Meeusen.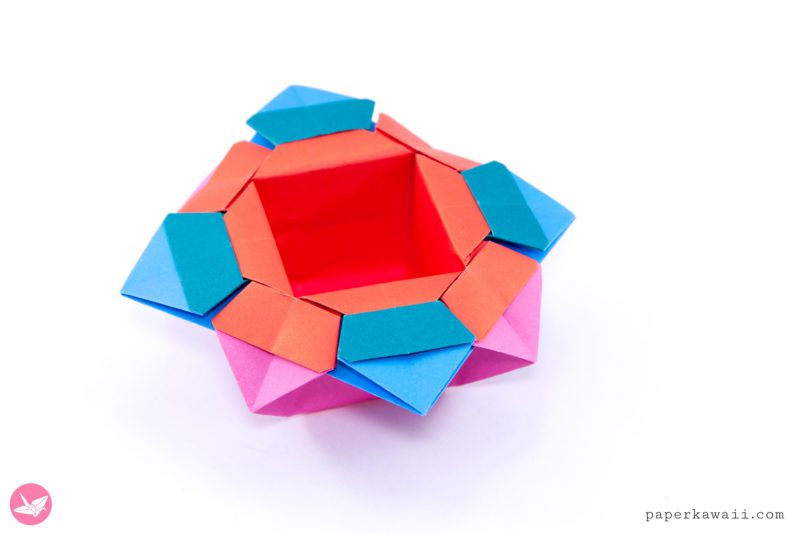 Origami Fancy Box
This traditional origami box uses 2 sheets of square paper to complete. This unique origami box or bowl is fun and easy to make.