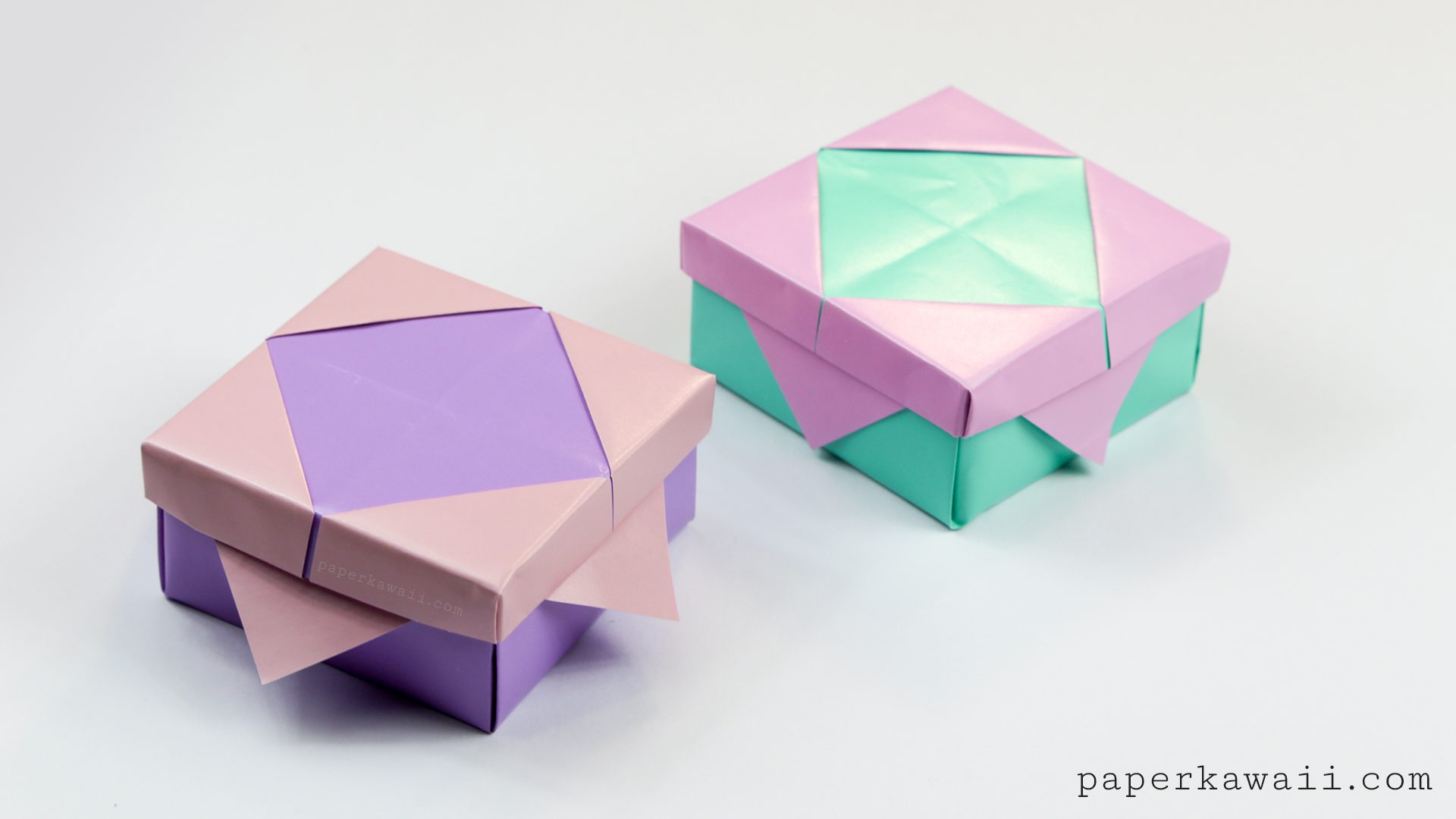 Learn how to make an origami frame lid which looks pretty on its own or can be used as a picture frame. Name cards and other origami models can also fit into this origami lid.
This lid is a modification of the traditional origami Masu box because lately I've been starting all my boxes this way.
Use the same size paper that you make your masu box with, the masu box in the photos is this one.
This origami frame lid is actually the same as one I posted last year, except it's shallow which seems to make it nicer.
The paper in these photos and in the tutorial is by Tuttle, the same pack is available on Amazon here.
Design: PaperKawaii (variation of the traditional masu box).
Level: ★★☆☆☆
You will need:
– 1 sheet of square paper. I used 17 x 17 cm.
Final size: 6.5 x 6.5 x 1.1 cm.