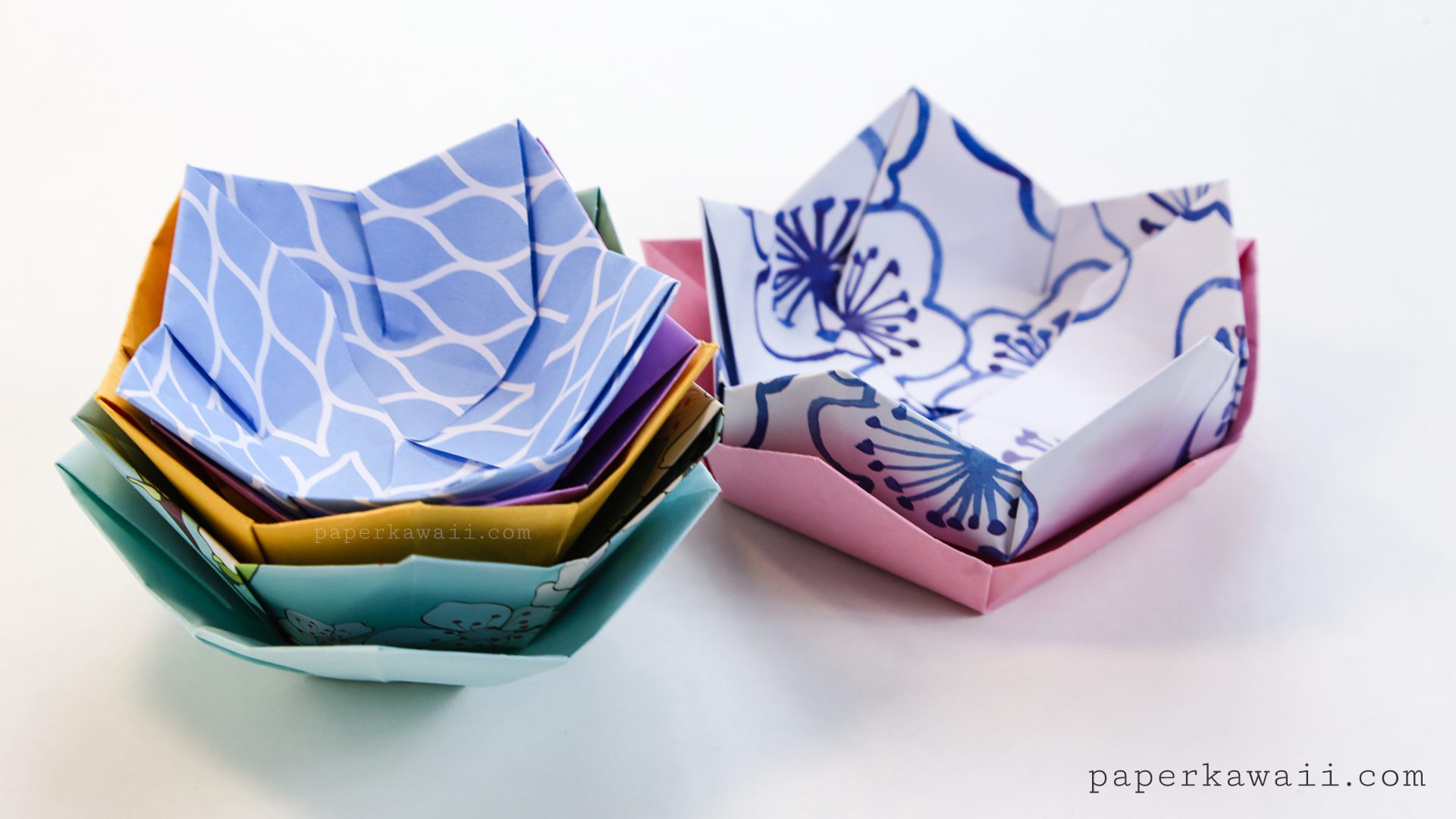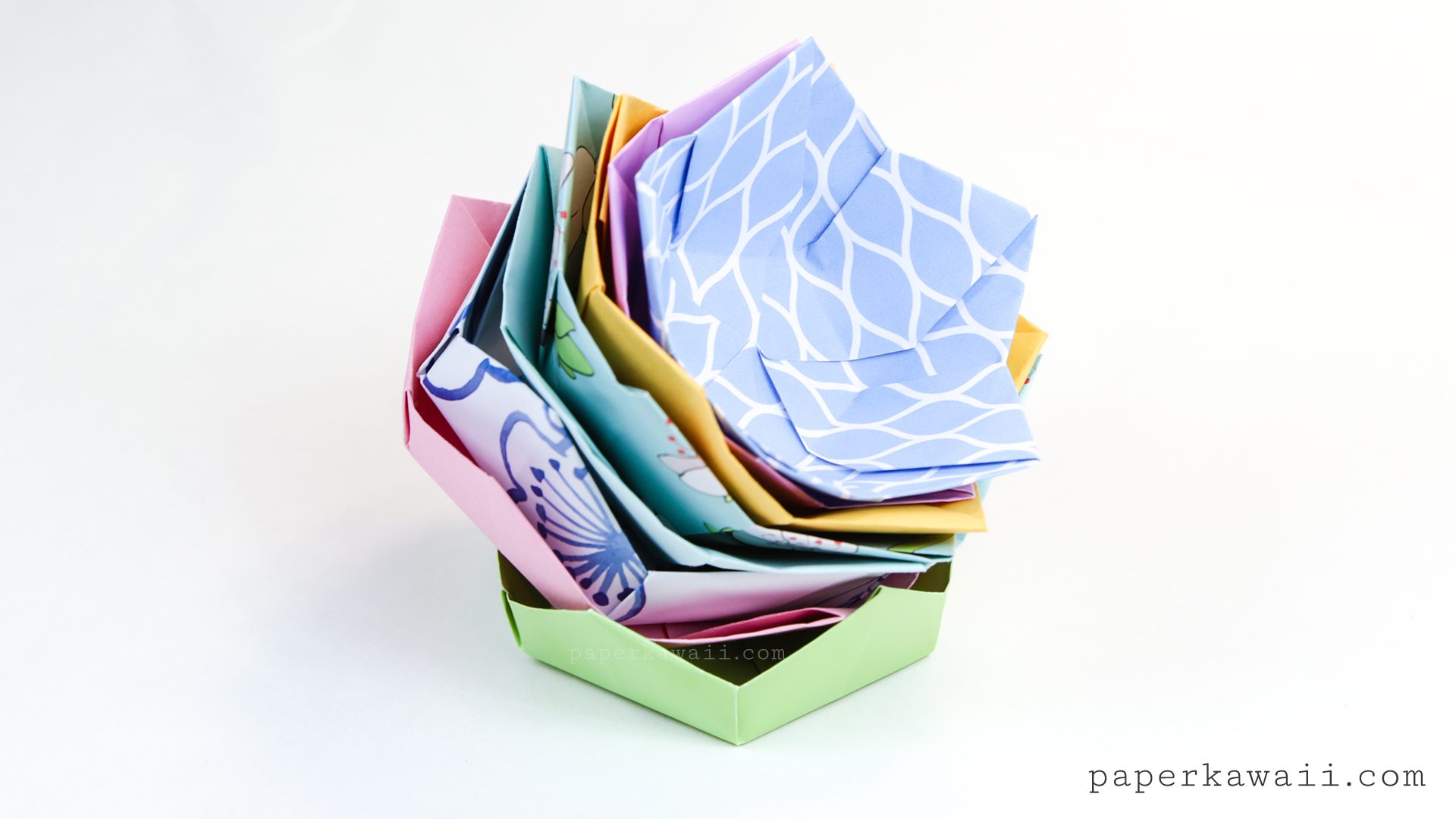 Learn how to make a pretty origami flower bowl, dish or plate, you can customise the base of this bowl, to make it wider at the bottom. It's great to display jewellery, nicknacks or serve candies & snacks.
It would be a great way to serve Mochi or cupcakes. I like the fact that you can use paper with the colour or pattern only on one side. Because when it's complete you don't see the white side.
This origami serving dish works best with paper thats a bit thicker or has a texture. Even though you trim the square to become a pentagon and fold the bowl in on itself, you get a surprisingly big bowl.
I think you could get great results by lacquering this origami flower bowl, you could also use PVA glue and maybe even cover in a layer of Papier-mâché.
Design: Toshikazu Kawasaki Copyright Information
Level: ★★★★☆
You will need:
– 1 sheet of square paper. I used 17 x 17 cm. The paper used in this tutorial can be found here.
– Scissors (to make the pentagon)