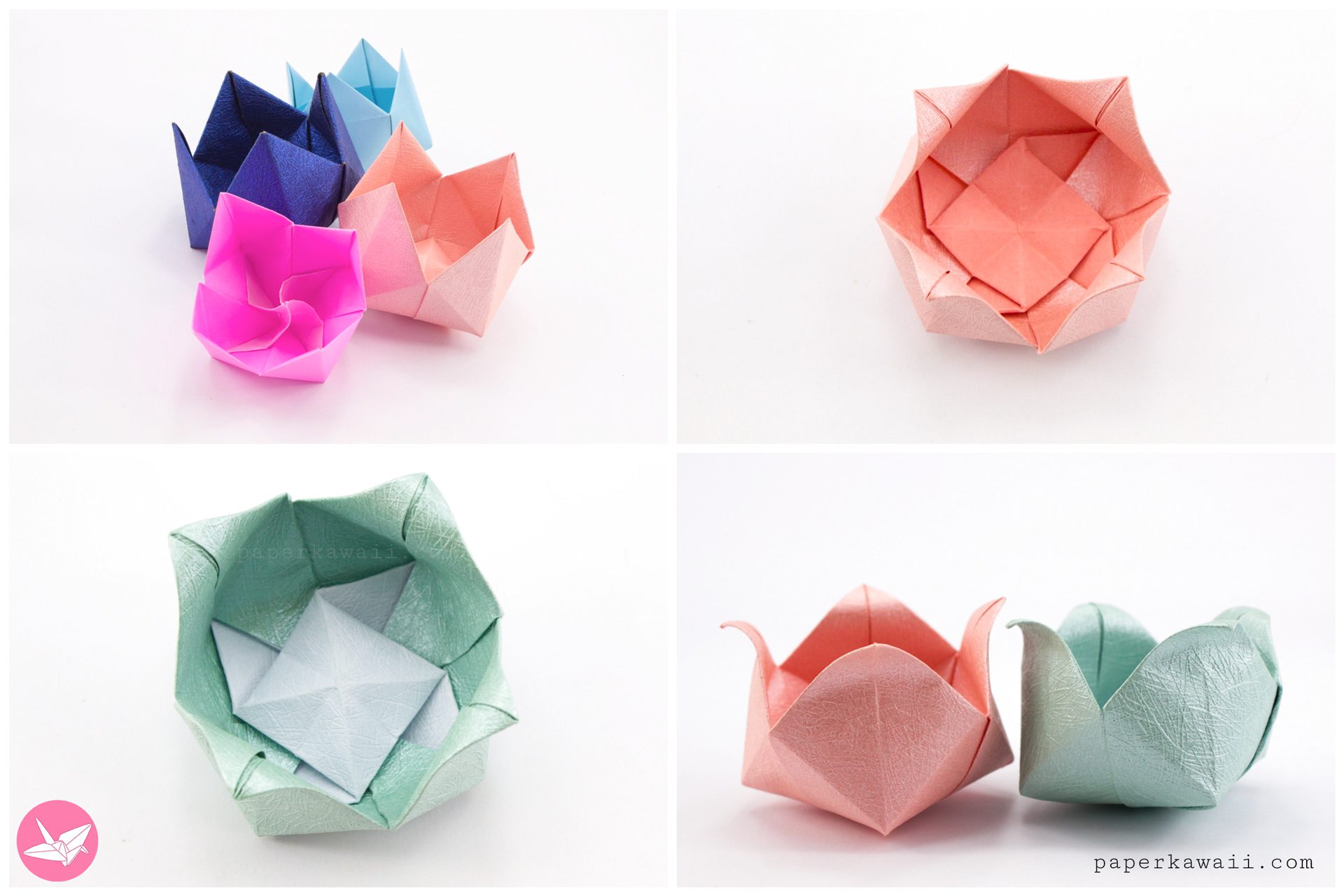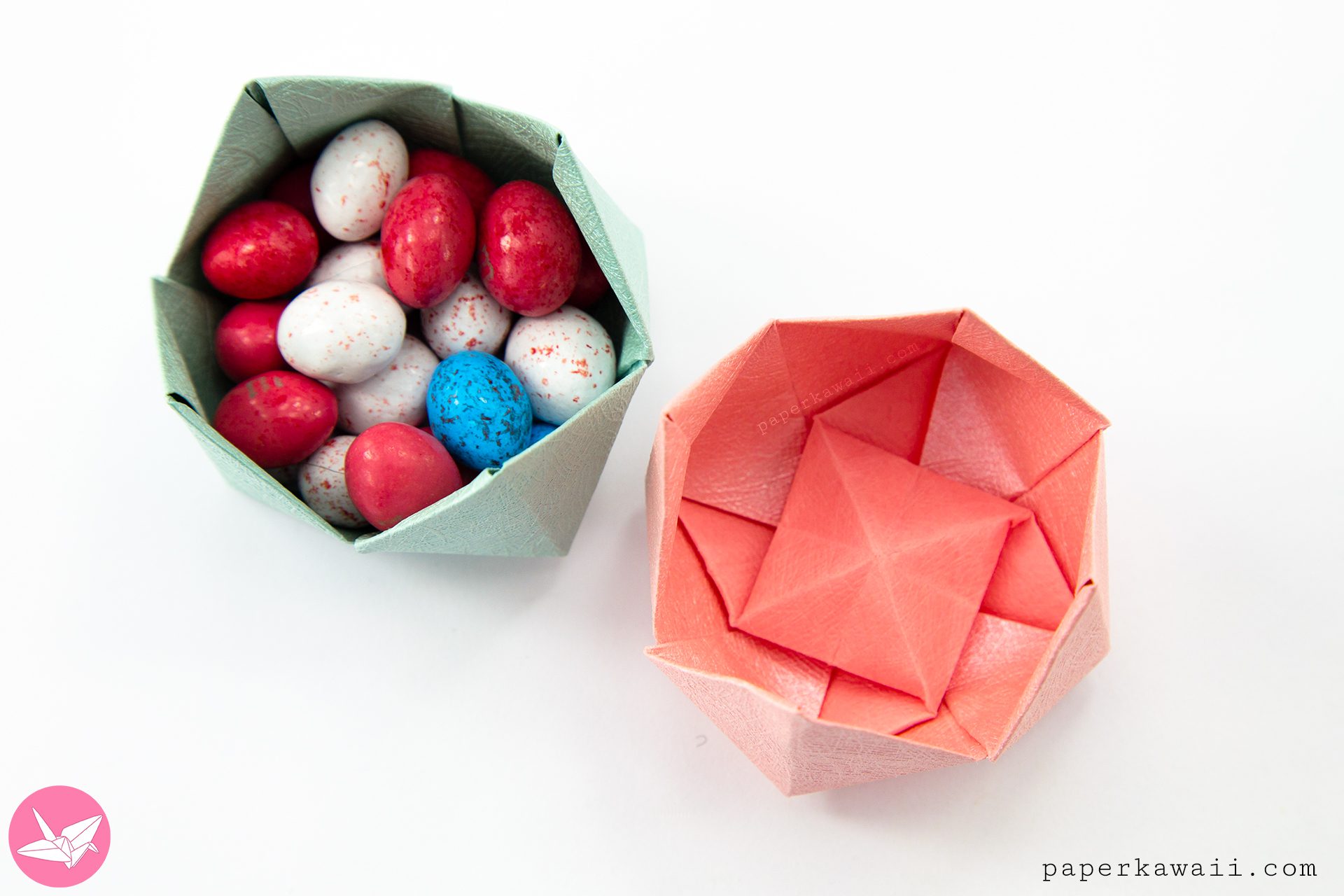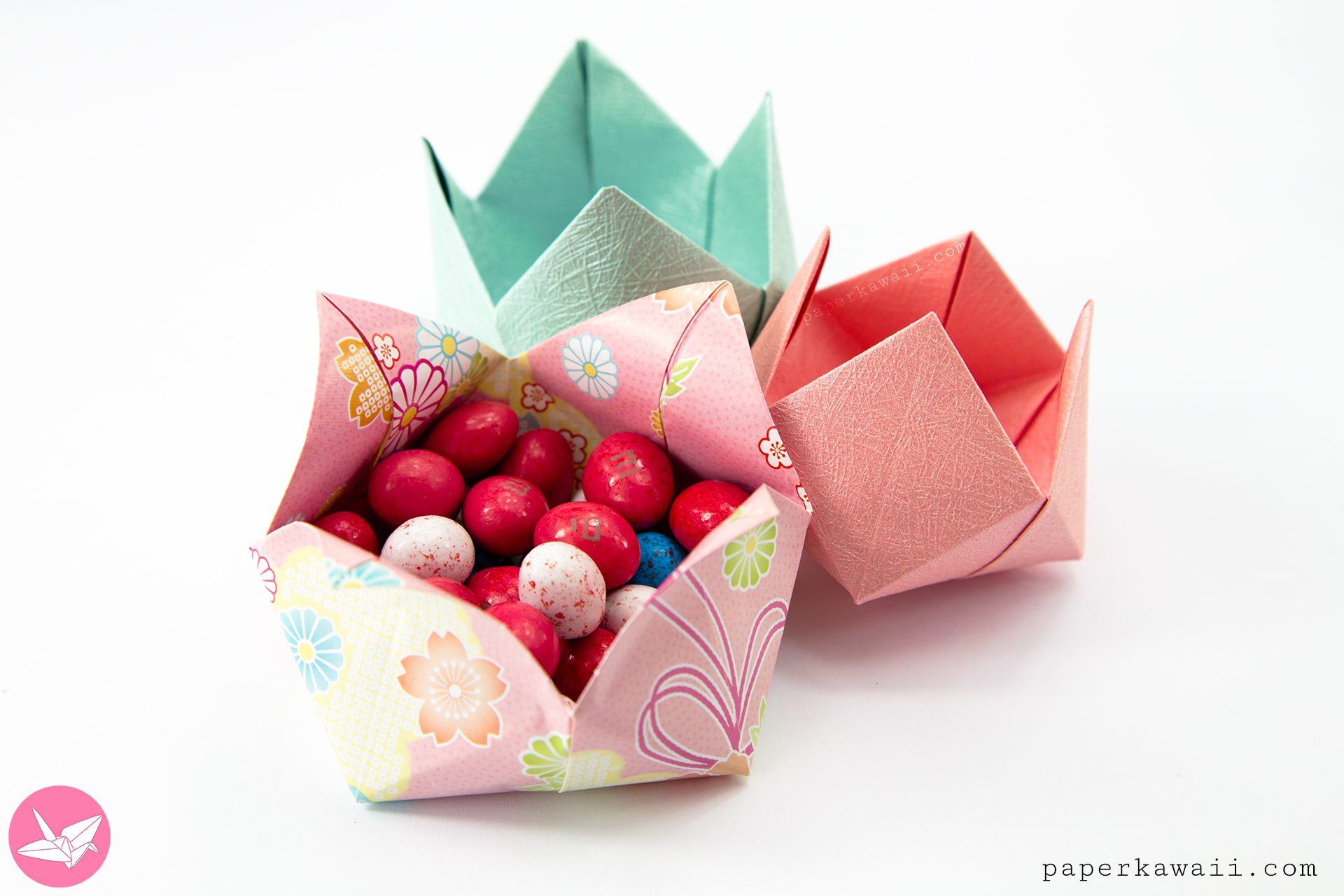 Learn how to make a pretty origami flower bowl or tulip, this origami flower has a pinwheel design on the inside. Can be used as a little origami box for sweets or keep other items displayed inside. Made from 1 sheet of square paper. This origami flower bowl is almost the same process as the original origami pinwheel flower. This one is a little harder, but a lot nicer in my opinion.
For a more challenging flower bowl, check out the Origami Star Flower Bowl (same pinwheel design). This is the last variation of this design I've made.
The inside of the flower can be completely hidden too, or the flower can be folded to be more like a tulip, with the inside being twisted. The flower uses the same inside squash folds that the original origami bell flower uses.
You can see this bell flower method in all of the other origami crown boxes (square crown box, tall crown box, pentagonal crown box).
Origami Flower Bowl
Design: © Paper Kawaii Copyright Information
Level: ★★★☆☆
You will need:
▸ 1 sheet of square paper.
Paper size example: 21 x 21 cm
Final model size: 7 x 7 cm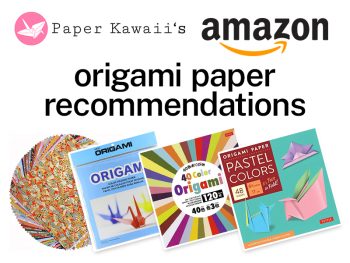 You can check out my personal favourite origami papers, paper craft tools and more on my Amazon.com store.