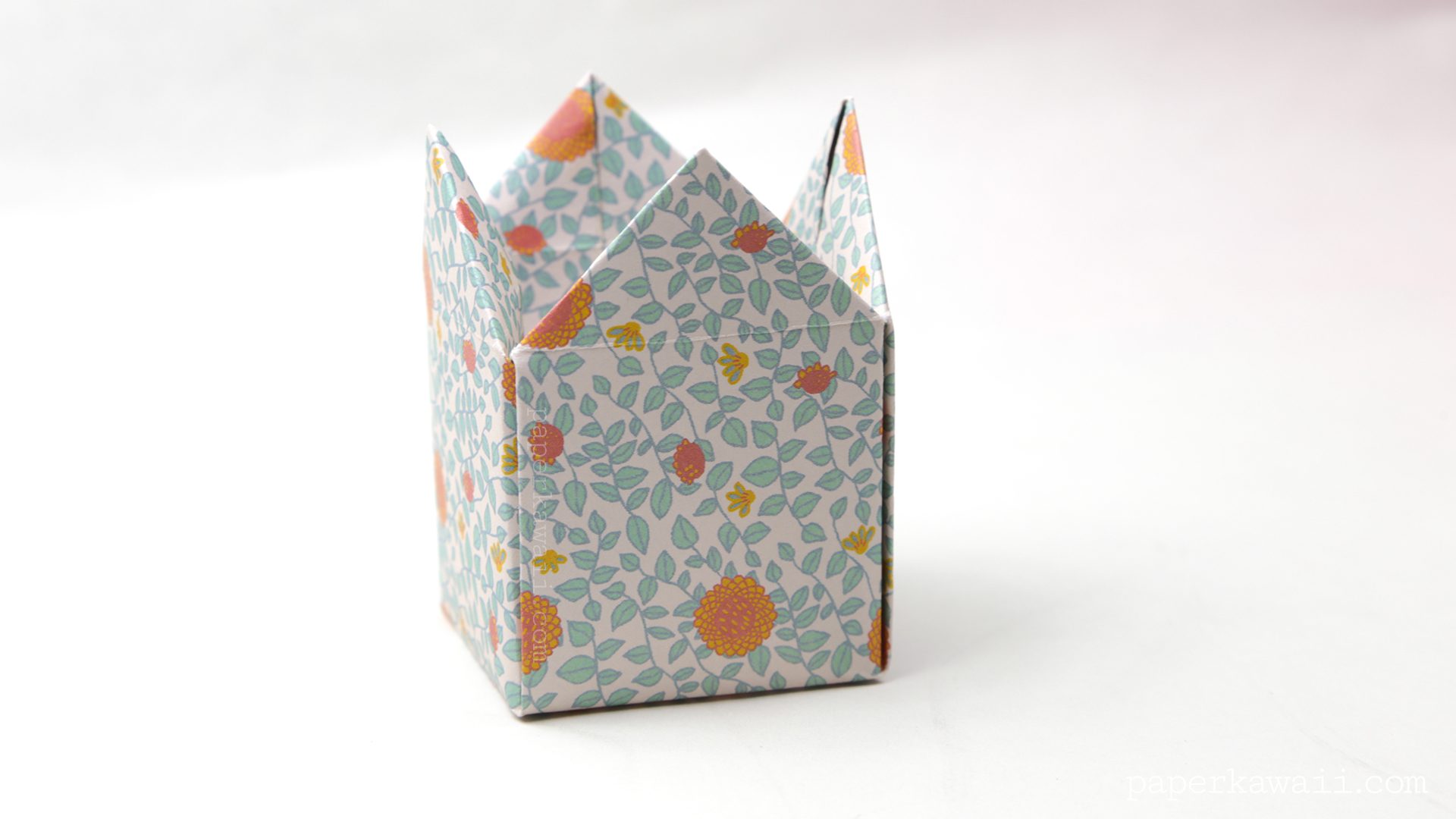 These are the instructions to make a tall origami crown box, folded with thirds, using one sheet of square paper. You can find a tutorial for the original origami crown box here.
These origami boxes would look awesome if you used paper of incremental sizes to stack them up.
This origami box is a strange variation of the traditional origami bell flower, however folded in a totally different way.
If you want to use this box as a lid, follow this tutorial to get a box that it fits onto.
If your looking to make more origami boxes, check out the boxes category, there are lots.
Designer: PaperKawaii. Update: Found a similar model in a book by Tomoko Fuse, the method is a little different, the result is the same.
Level: ★★★☆☆
You will need:
– 1 sheet of square paper (I used 21 x 21 cm).
– Ruler + Pencil.
– Calculator (if you need it).
Final size: 5 x 5 x 7.3 cm.