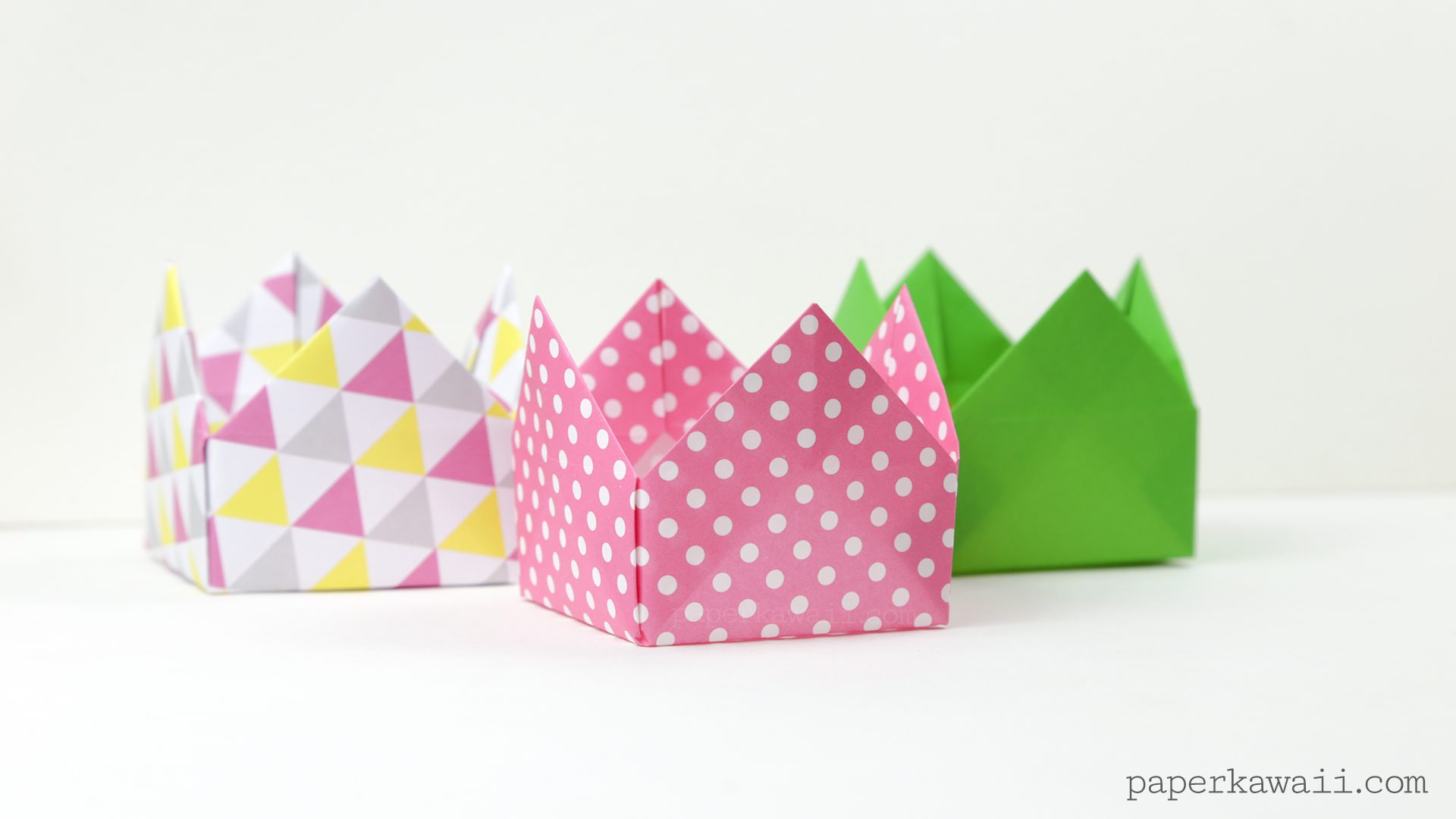 Learn how to make a cute origami crown box. This would be great for kids parties or maybe at weddings. This origami box can also be used as a lid for a taller box.
There is a similar looking traditional model called the crown masu box I believe (tutorial for that here), which has the box part under the crown.
The way this box is assembled is interesting, it's quite simple, maybe others have already made them? I have looked extensively in the books that I own and also on youtube and google, I can't find one that's the same.
Heres the tutorial for the tall box in the photos.
Level: ★★★☆☆
Design: Paper Kawaii (and others probably others as it's quite simple)
You will need:
1 sheet of square paper – I used 15 x 15 cm
Final size: 5.3 x 5.3 x 5.3 cm