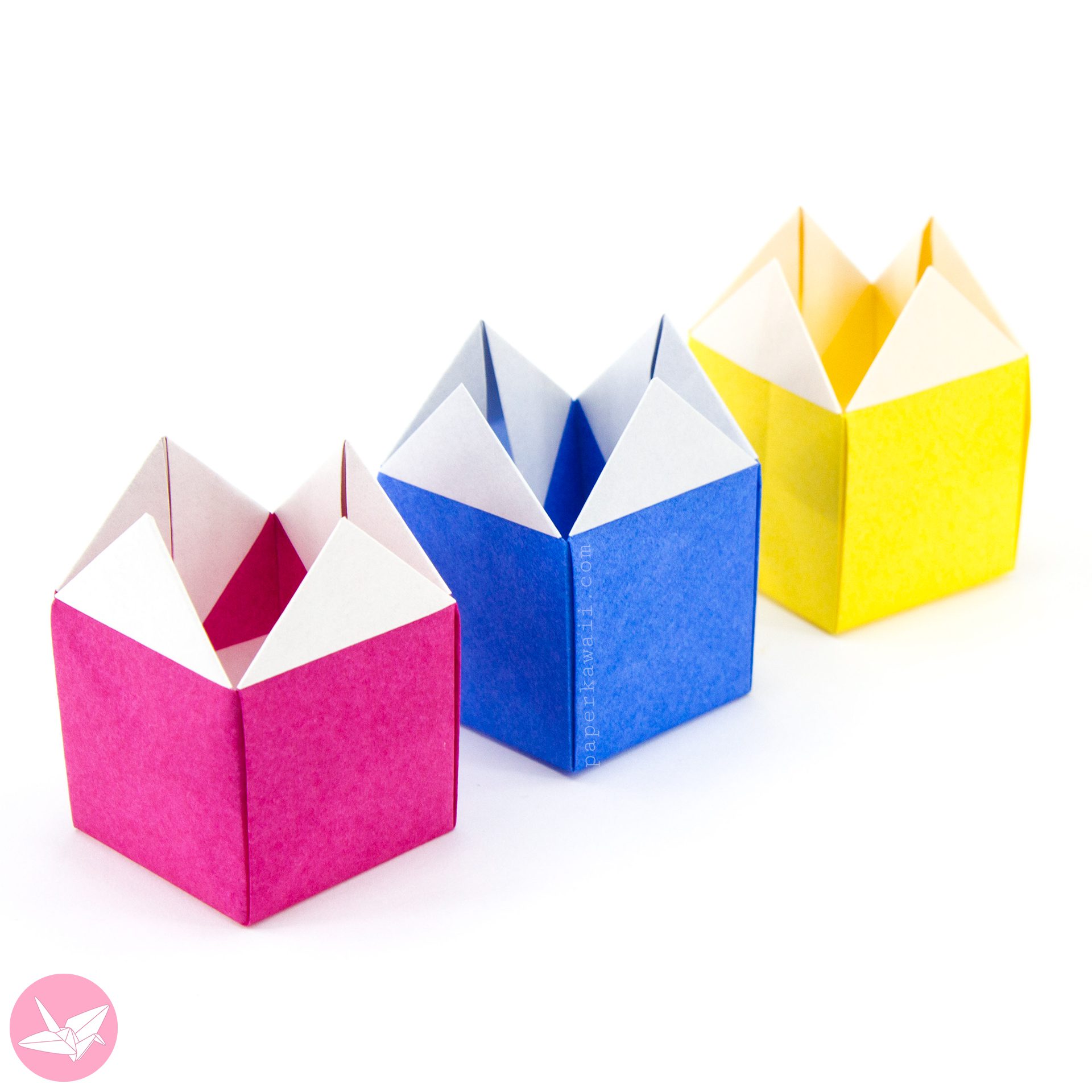 Learn how to make a fun stackable origami box. These house shaped origami boxes can stack up or be slotted together. They make great gift boxes too. I like that these boxes look like little houses. They could also look like cute pencils if you drew the 'lead' tip of the pencil on the pointy ends. These are a modification of the tall origami crown boxes previously posted.
If you're looking for origami stacking boxes that stay locked together more securely, try this one. An easy origami crown box is here. All of these boxes are based on the origami bell flower technique.
I wish that these origami boxes held together more securely but they don't unfortunately, using thick paper will make them sturdier though.
Stackable Origami House Box
Design: © Paper Kawaii Copyright Information
Level: ★★★☆☆
You will need:
▸ 1 sheet of square paper (per box). Paper size example: 17.5 x 17.5 cm
Final model size: 4 x 4 x 6.2 cm
Paper I used is this one.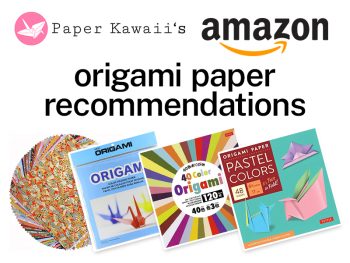 You can check out my personal favourite origami papers, paper craft tools and more on my Amazon.com store.