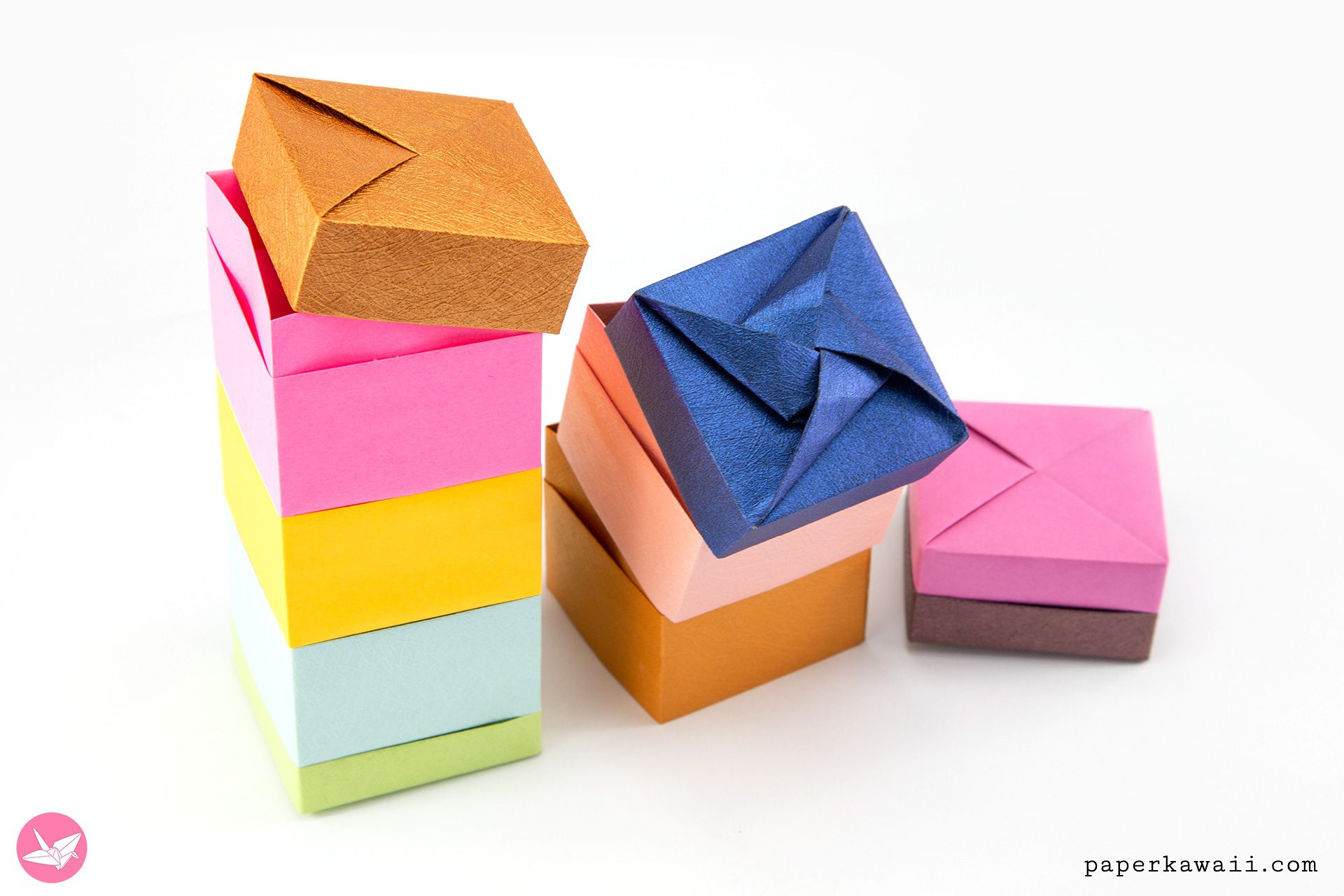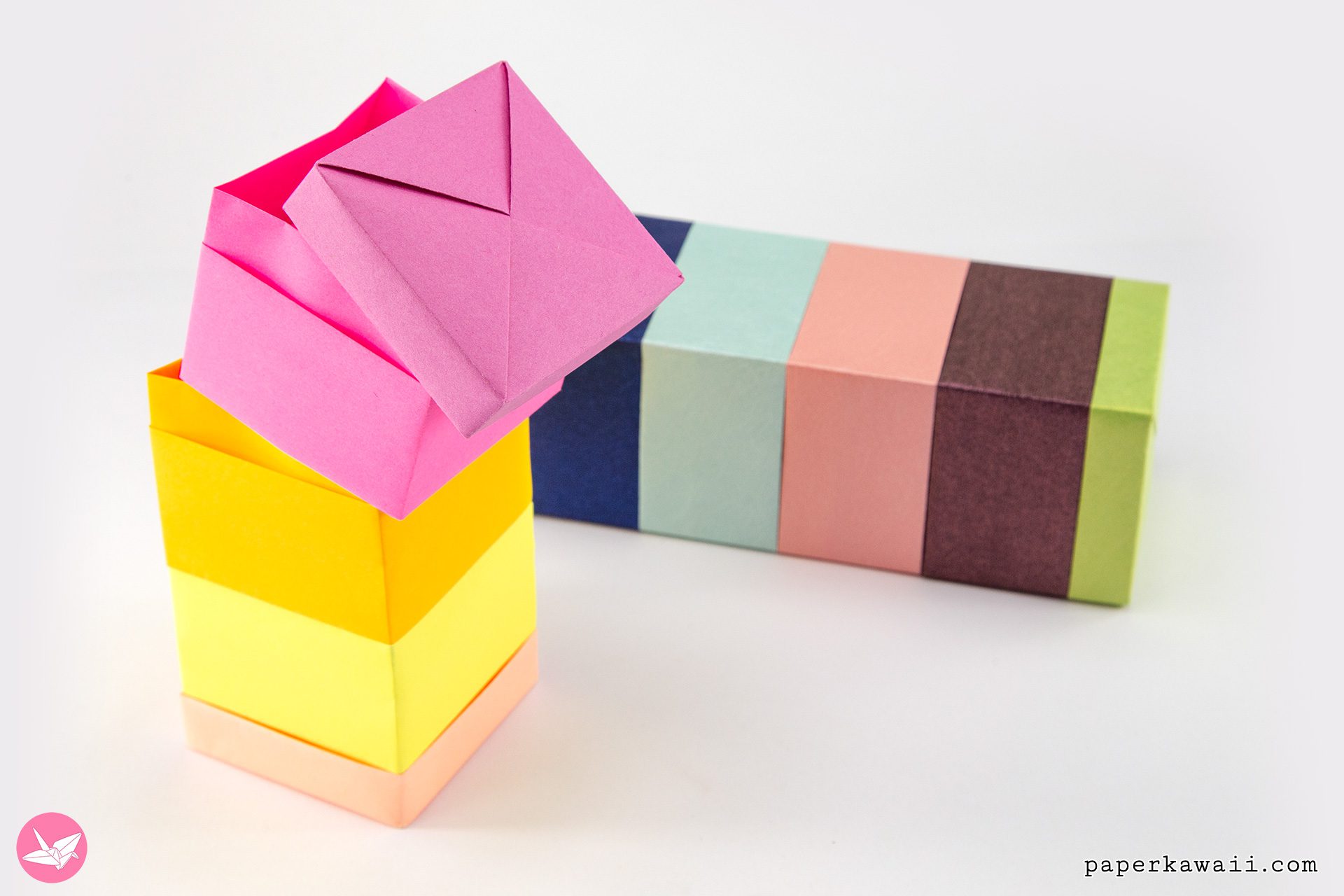 Learn how to make a set of origami stacking boxes. These square origami boxes are made from 1 sheet of paper, no glue is required. Makes a great gift box or useful organisation for stationery or jewellery.
The design of this box uses a well-known twisting method. This box actually came to me in a dream, it was not a nice dream… A stressful dream which I don't remember much of now. But I do remember thinking that I must remember the box, and make it the next day, perhaps the dream was so stressful because I was thinking I need to remember throughout it.
I think these would make a nice gift box for tea bags, You'd need slightly larger paper than what I used, perhaps with 30 x 30 cm it would be big enough depending on the tea packets. Of course, you could put the tea in it without the packets. Loose tea as well.
I have seen similar looking boxes made from wood and plastic that are used for spices. There are some lovely looking Chinese stacking boxes on google image search. I'm not really sure what they are used for. It would be easy to make different heights and widths of these boxes, wide shallow ones might be nice.
Thick paper is good for this but thin paper works very well also, because the inner rim of the box will start to buckle inwards with thick paper, so do not use card.
The lids… I show an alternative method at the end for the pinwheel design on top, but that was just me messing around with it at the end, sorry if the extra lid was not that clear, you basically make each of the corners into half a fish base. And then slot them all inwards.
If you are wondering about the music or lack of music, I may or may not be adding music in future, I'm not sure. You can listen to the music I would have included here. Let me know in the comments what you think. I think I prefer music as it can be muted. However folding sounds don't add much to the video, in my opinion. Plus it's harder to film as total silence is needed.
Origami Stacking Box
This model is featured in one of my origami ebooks: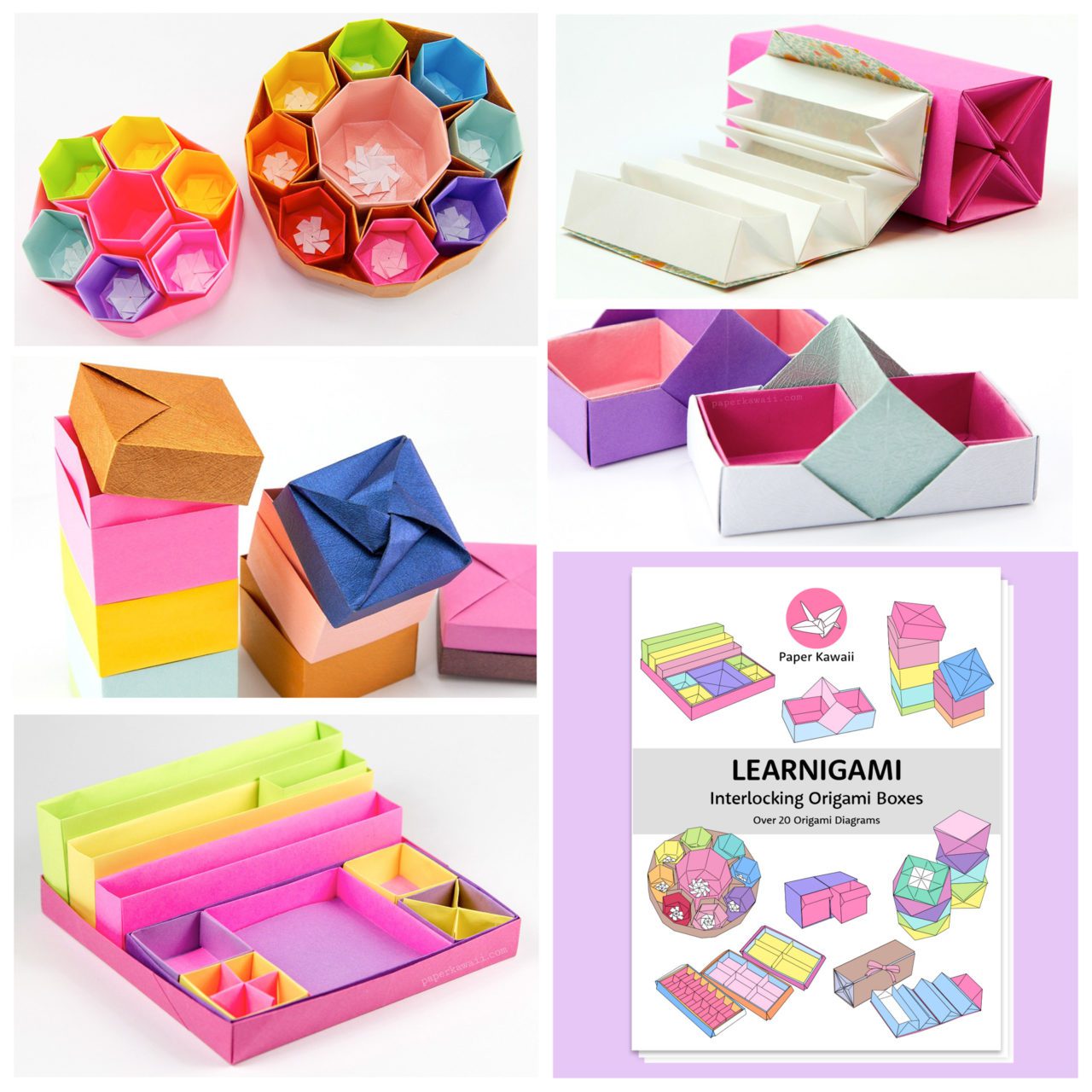 LEARNIGAMI – Interlocking Origami Boxes E-book
Features over 20 origami diagrams. These origami boxes interlock, slot or fit together to become a larger piece. Each origami project is clearly diagrammed with annotations throughout.
Design: © Paper Kawaii Copyright Information
Level: ★★★☆☆
You will need:
1 sheet of paper per box. You can use any size, or shape, square paper results in taller boxes.
Paper used: A4 21 x 29.7cm
Final model size: 6 x 6 wide, 5.3cm height – useable inner box height: 3cm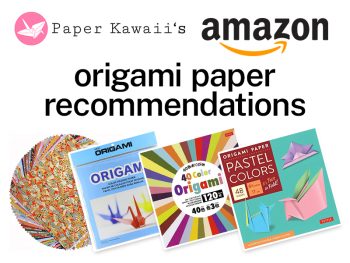 You can check out my personal favourite origami papers, paper craft tools and more on my Amazon.com store.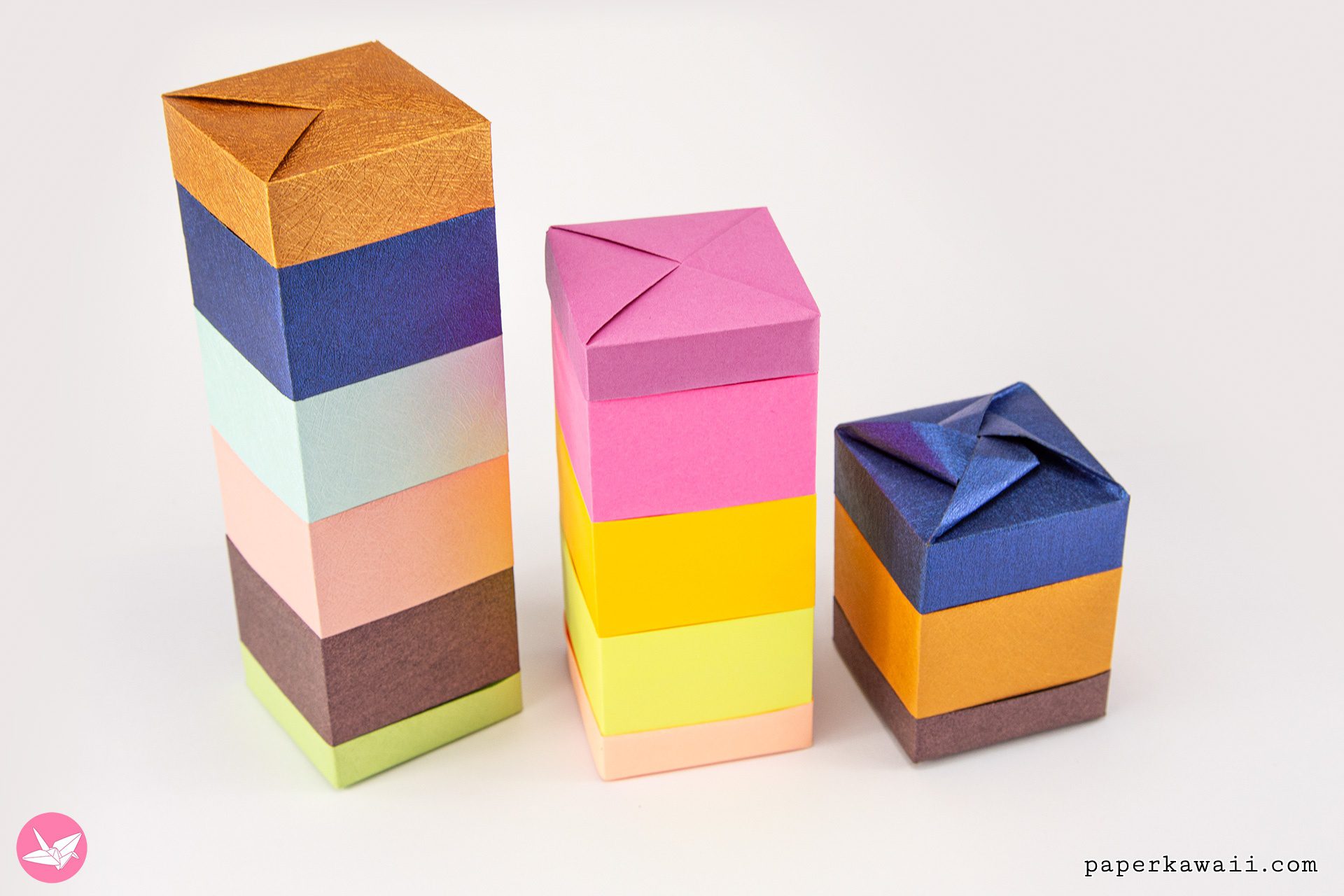 A couple years back someone was asking if there is a stacking box that looked like bar charts or bar graphs, well there you go, shame I can't remember who that was.
More Stackable Origami: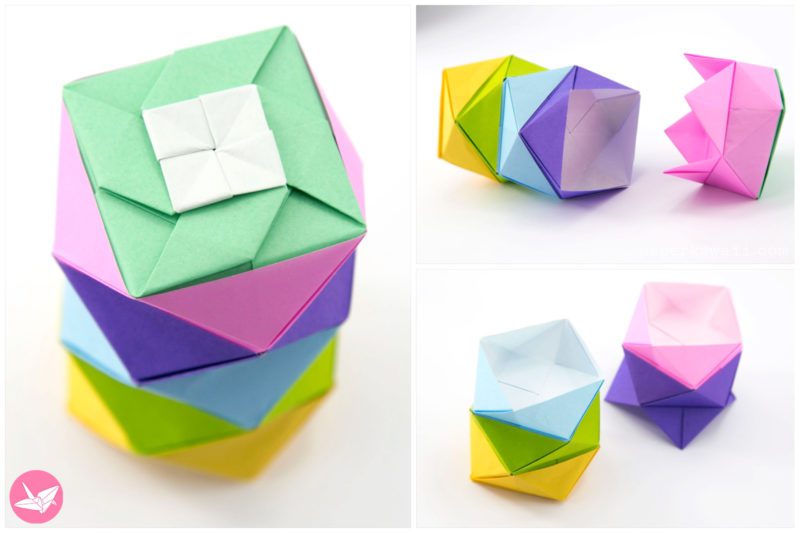 Origami Stacking Boxes
These interlocking origami stacking boxes or pots are great for multiple gifts or to store jewellery, stationary & more! No cutting or glue is needed.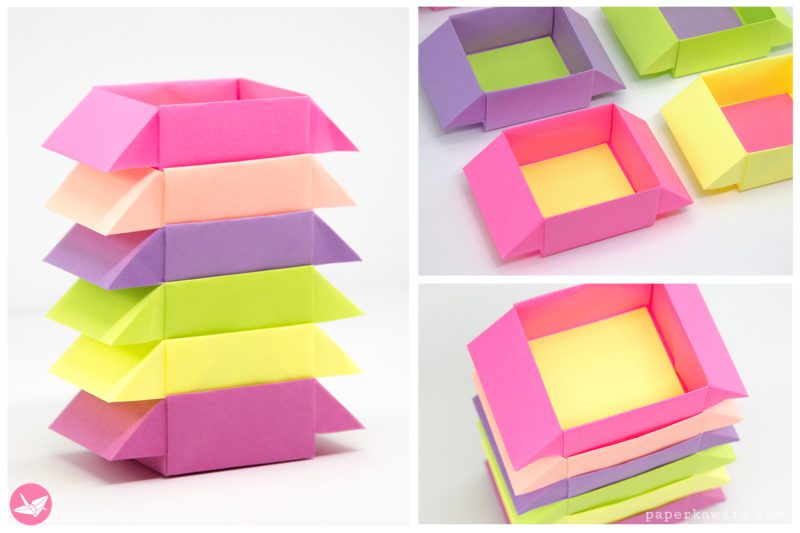 Origami Stackbox
An easy stackable origami box with handles. These easy origami boxes slot together. Each box is made from 1 sheet of square paper. These make great DIY organiser boxes!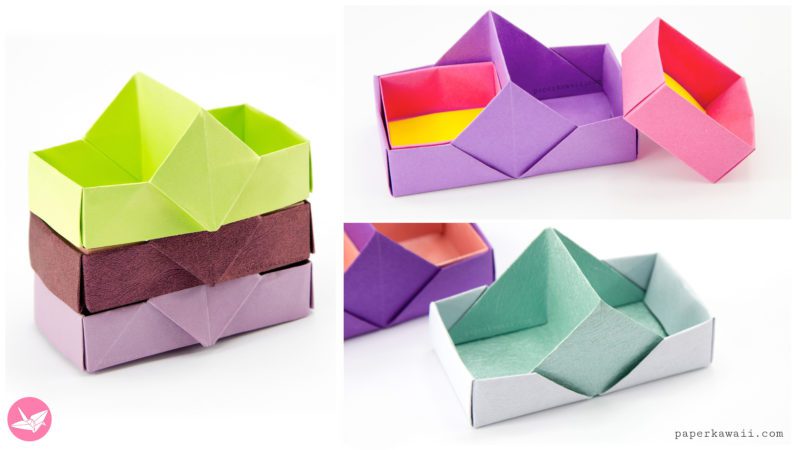 2 Sections Origami Tray
A pretty & useful two sectioned origami tray. This divided origami box has a handle in the middle, so it looks like a toolbox.