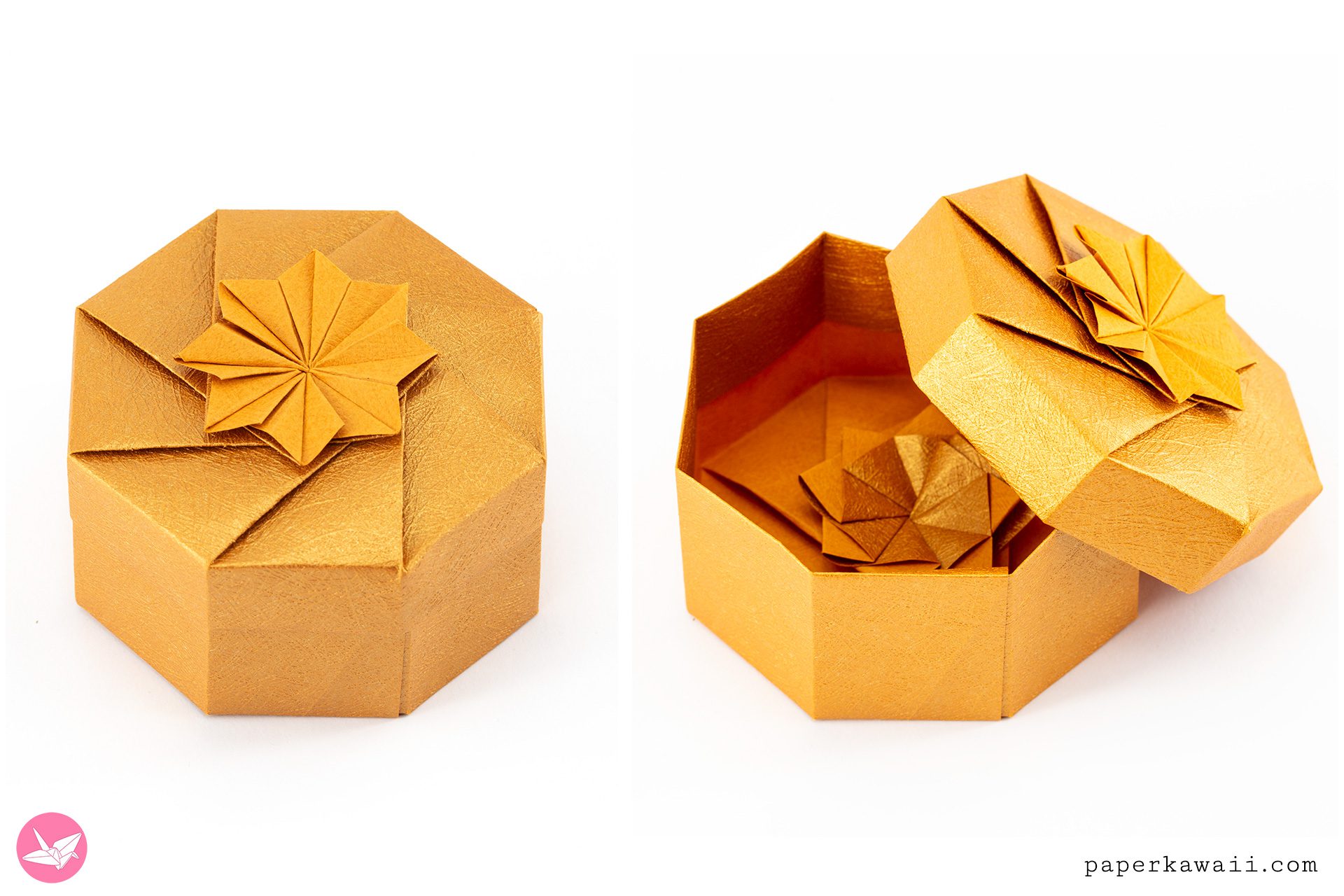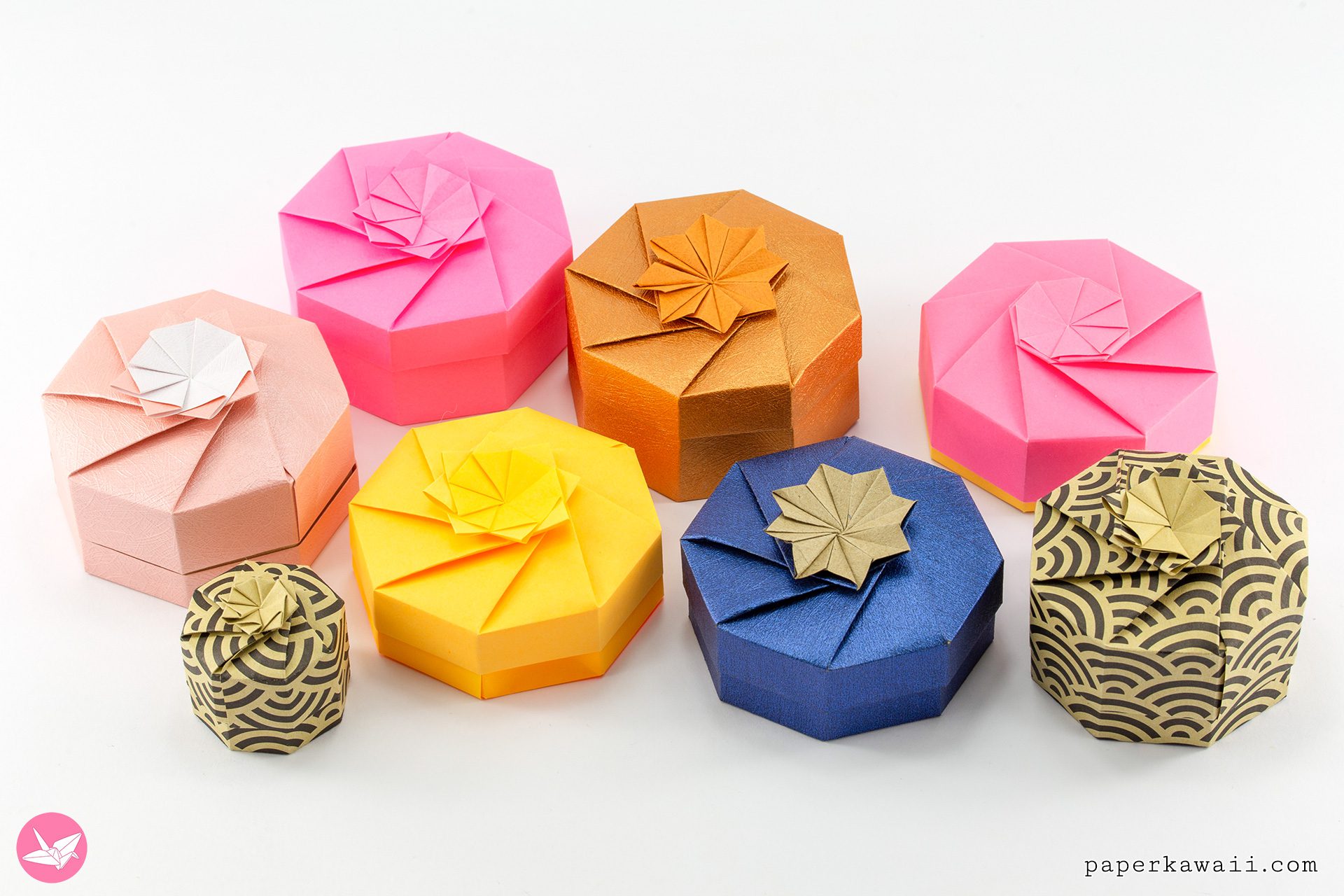 This tutorial will teach you how to make an 8 sided octagonal origami gift box. Both the lid and box are made with 1 sheet of paper, no glue required.
This is the 8 sided version of the hexagonal origami box that I posted previously. This octagonal box is what I based the origami poke ball box on. The eight-point star on the lid is probably my favourite.
I made a lot more versions of the lid design but whilst experimenting, had ruined quite a few… there are so many things you could do with it. I put a photo of the ones I like at the end of the video and a photo is also below.
Octagonal Origami Gift Box
Design: © Paper Kawaii Copyright Information
Level: ★★★☆☆
You will need:
1 sheet of paper each for the box and lid
Paper used: A4 – 29.7 x 21 cm
Final model size: 8.5 x 8.5 x 3+ cm
If your paper is thick you'll need to make the paper you use for the lower box a little shorter, 1 cm is what I took off. You can also just fold this over instead of cutting, which would actually make the raw edge of the side nice too.
The height of the box can be decided whilst folding.
You can buy the scoring tool I used, here. Paper used: I haven't been able to find it online, it's described as 'metallic pearlised embossed paper'.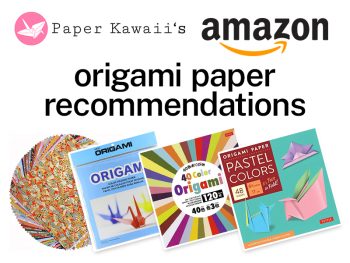 You can check out my personal favourite origami papers, paper craft tools and more on my Amazon.com store.