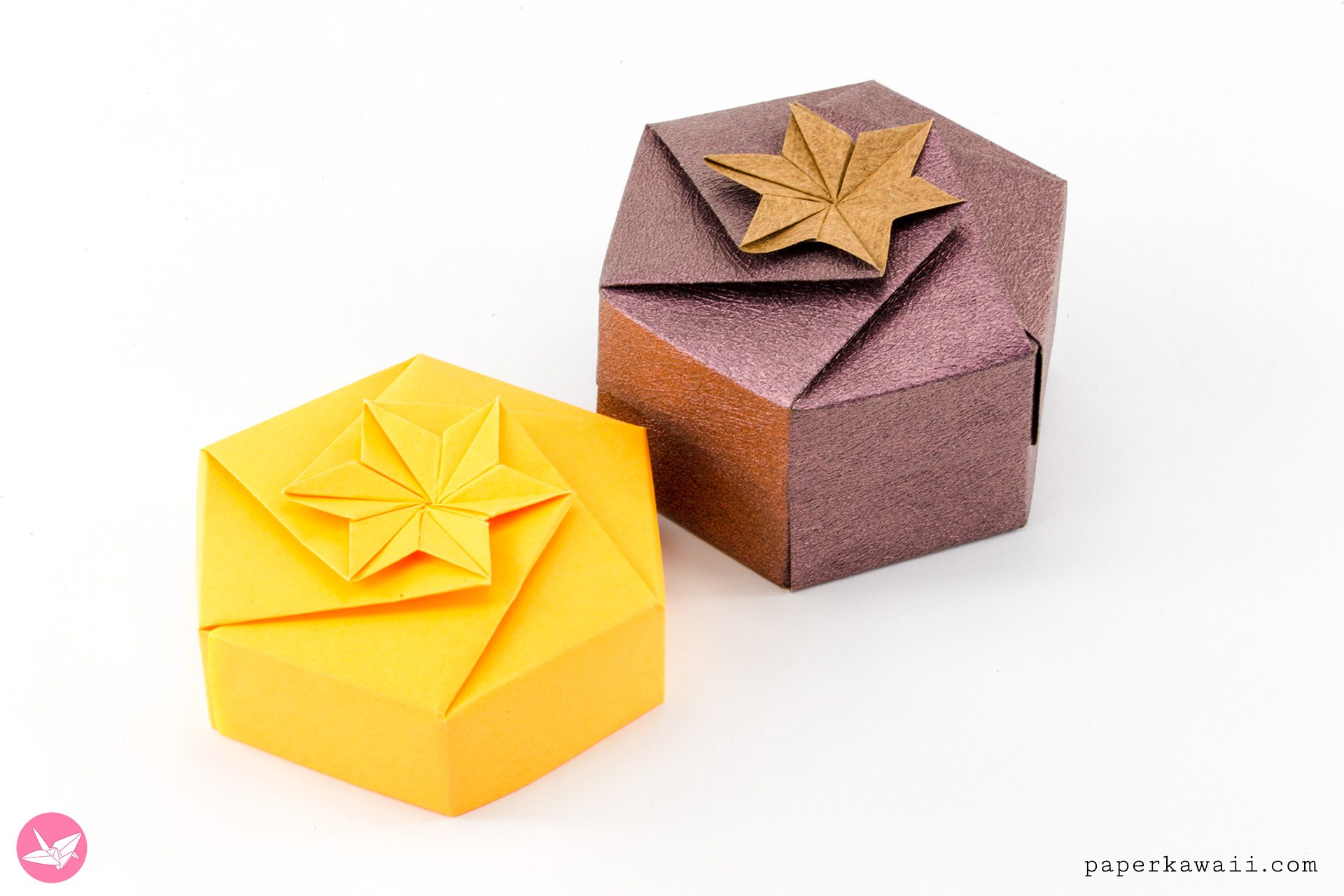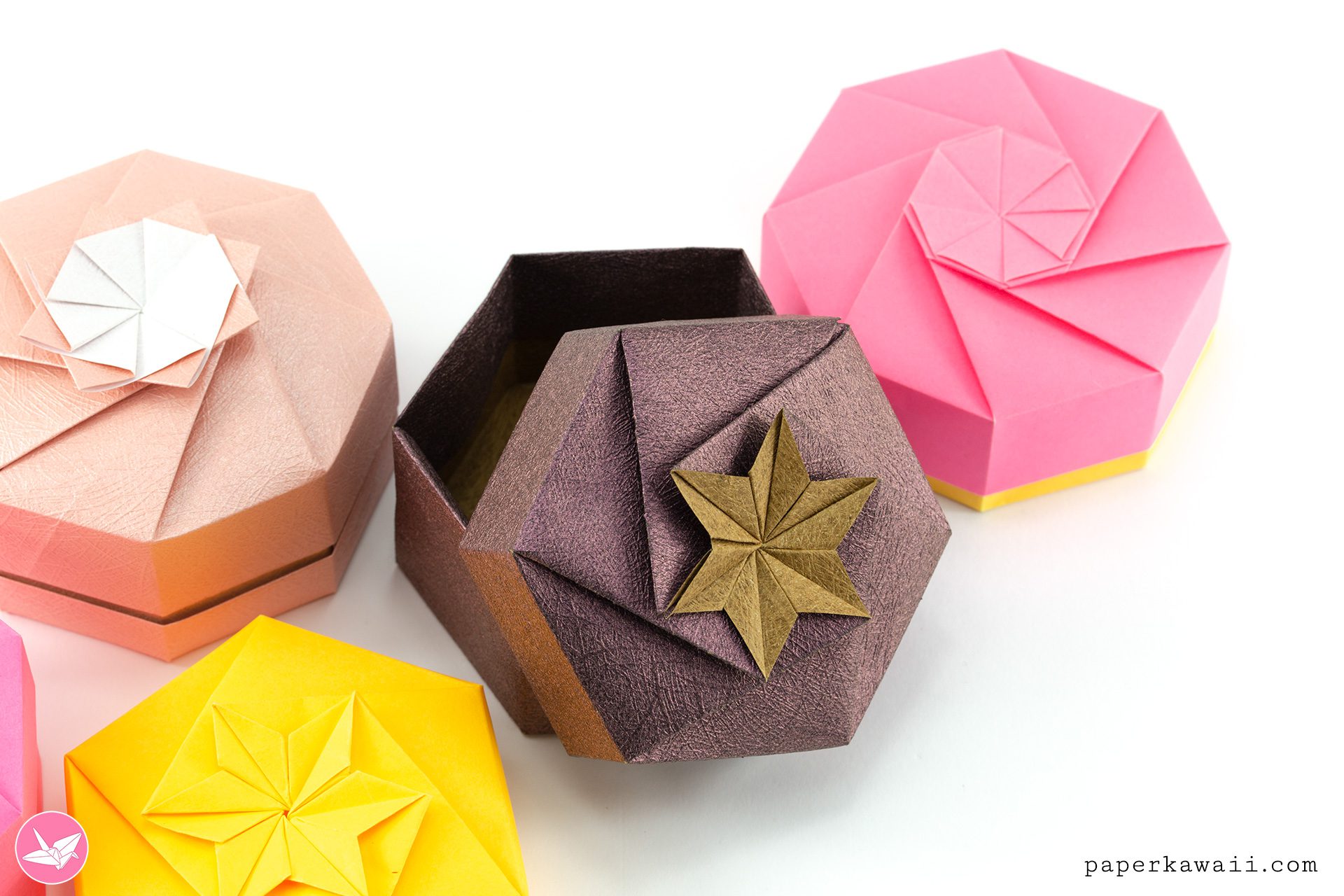 This tutorial will teach you how to make a six sided origami hexagonal gift box. Using one sheet of paper for each the box and lid. You can customise the top of the lid in many ways too.
These origami boxes use a well known twisting method in order to collapse, this one is based on an envelope that I created 4 years ago… I was always hoping to combine this pattern with a twist box.
A 5, 7 & 8 sided version is also possible. I think I will only make a tutorial for the 7 & 8 sided one. 8 sided ones are part of the photo above and will be posted next. I really like the shape of the star on top but you can also leave it as a hexagon, or create other variations, I have one here that looks like petals.
In order to create a sturdier box (if using thinner paper or something), at 6:00 you could fold up in thirds, so that when you slot the two ends together, the rim of the lid is sturdier. The same thing can be done with the lower box. If using thick paper or card, it's not necessary in my opinion anyway. I hope you enjoy making this origami hexagonal gift box, please let me know, in the comments below.
Origami Hexagonal Gift Box
Design: © Paper Kawaii Copyright Information
Level: ★★★☆☆
You will need:
1 sheet of paper
Paper used: 21 x 29.7 cm (A4)
Final model size: 8.5 x 8.5 x 4.5 cm
As mentioned in the video, you can make the height of the box and lid whatever you like by folding or trimming the paper to your needs. If you are using really thick paper or card, the length of the paper should be a tiny bit shorter. You can simply fold a tiny bit over before measuring 7ths at the start.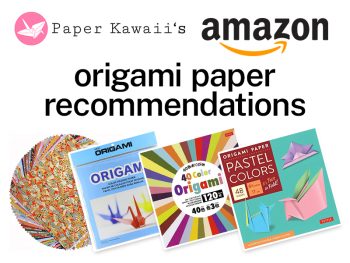 You can check out my personal favourite origami papers, paper craft tools and more on my Amazon.com store.