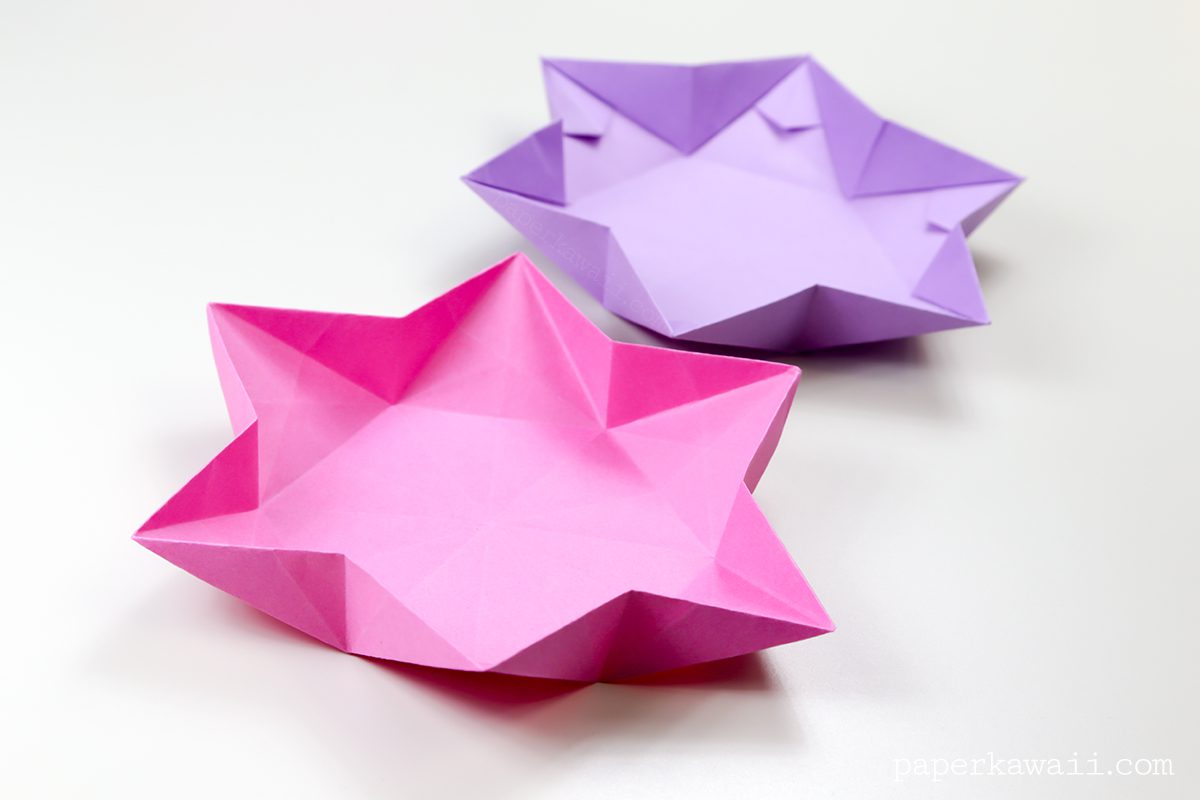 Learn how to make a hexagonal origami star dish or bowl with these simple origami instructions.
This origami is made from one sheet of hexagonal paper, which I'll show you how to make easily.
This six sided origami bowl is very similar to the origami star dish I posted before, this time, you will start with a hexagon instead of a pentagon.
I'm totally obsessed with stars right now, probably because Christmas is fast approaching, this origami dish will be great at the Christmas table, I'm going to put little candies in mine. Also if you use thick paper, this will become sturdy enough to hand around snacks like nuts, cherries or chocolates.
Design: © Paper Kawaii Copyright Information
Level: ★★☆☆☆
You will need:
1 piece of hexagonal paper – tutorial here.
A Photo Tutorial is available on the Origami Photo Tutorials page.