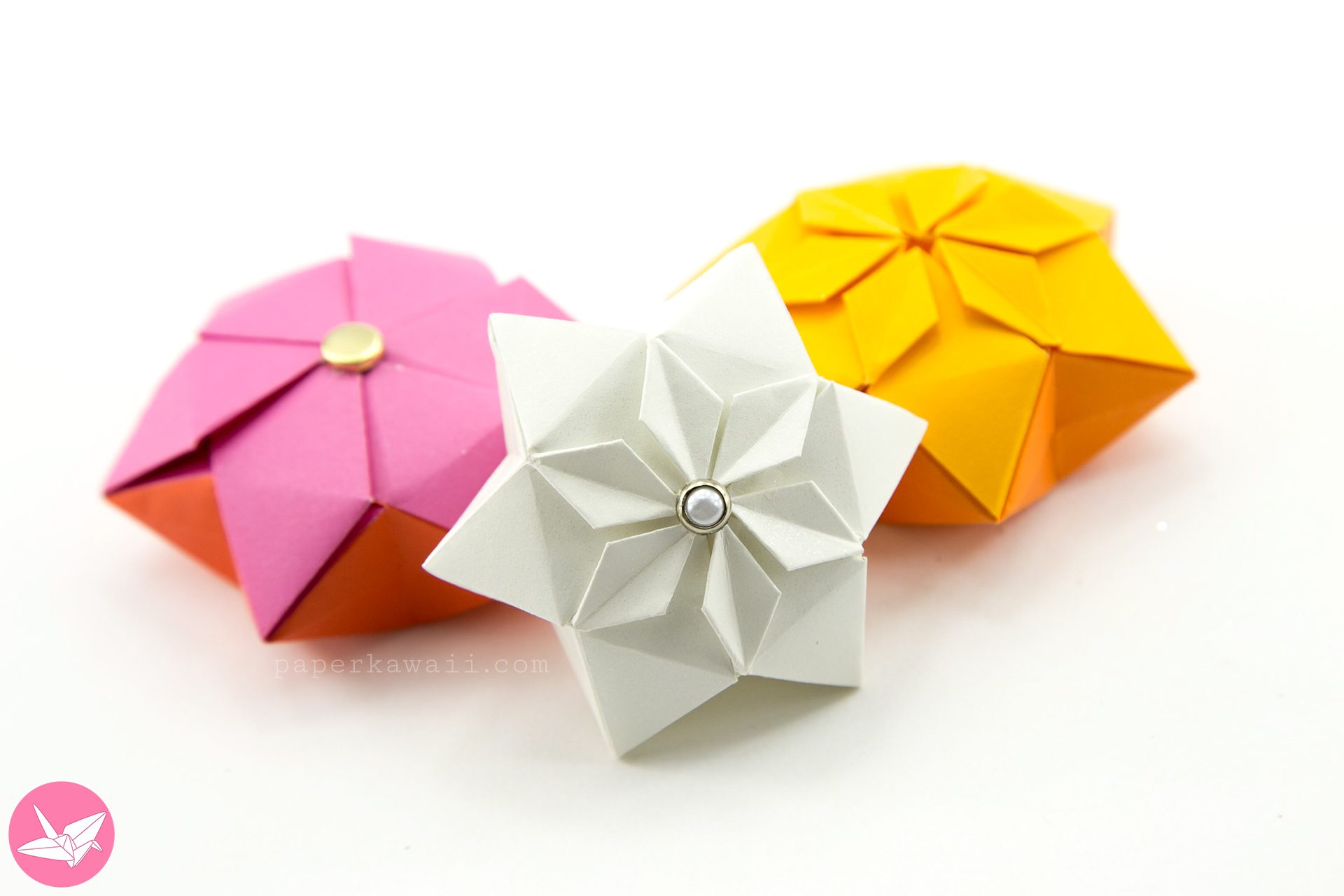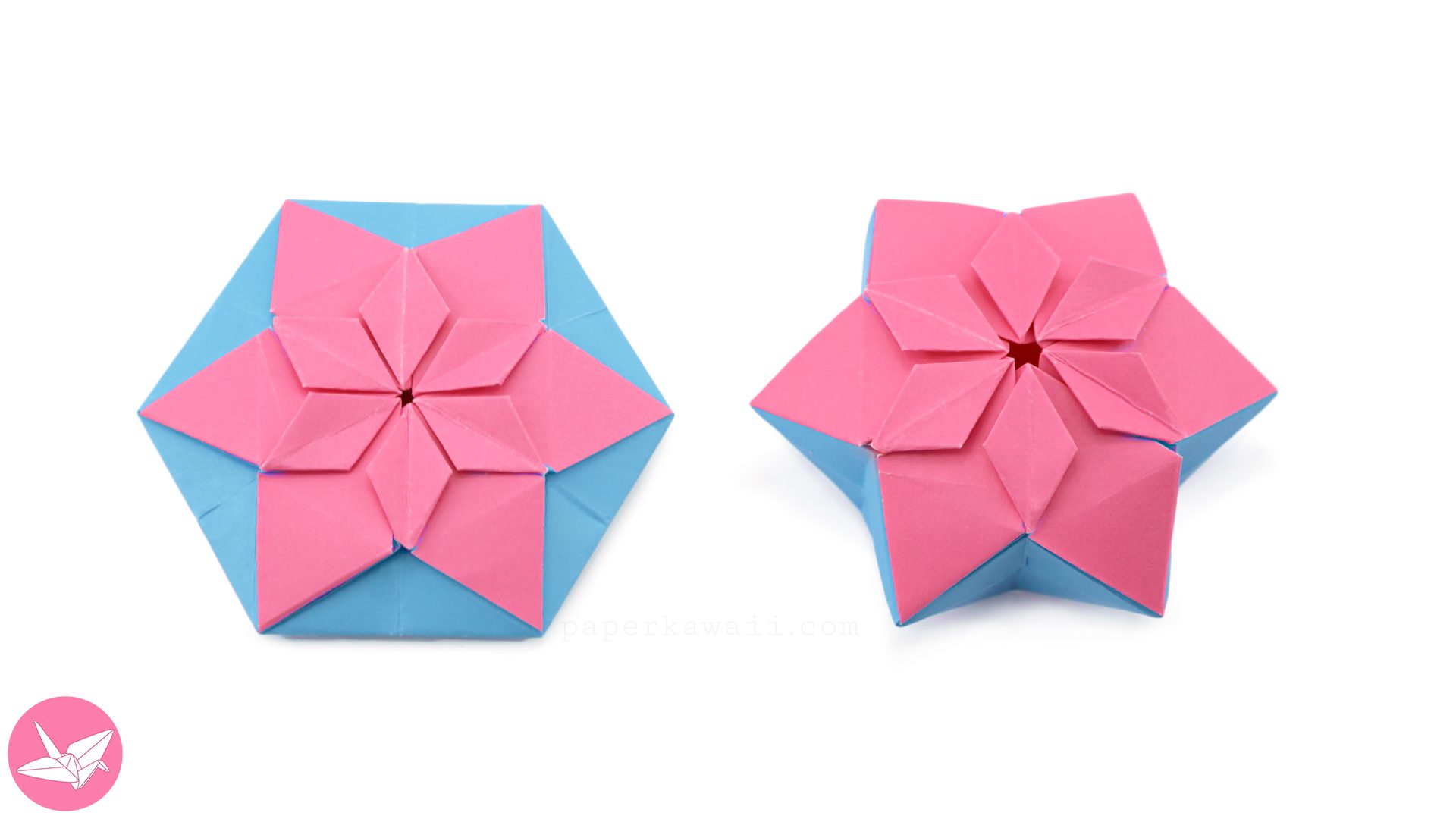 Learn how to fold a beautiful hexagonal origami puffy star. Can be hung as decorations or displayed as they are. These stars pop out from being a flat Tato or coaster. This is such an appealing shape to me, it's a very nice object to hold in your hand. This origami model pops out from a hexagonal Tato, There are two versions, one is a simpler shape and the second has the extra layer.
You do not need glue for this, especially if you use stiff or textured paper. This model is created from a hexagon shaped sheet, which is then folded into 8 x 8 grid, it's easier than it sounds.
Origami Hexagonal Puffy Star
Design: © Paper Kawaii Copyright Information – It has a similar look to a puffy star by Peter Keller but not the same.
Level: ★★★☆☆
You will need:
▸ 1 sheet of square paper. Paper size example: 17.5 x 17.5 cm
▸ Scissors (to make a hexagon)
Final model size: 7 x 7 x 3 cm
It's very easy to thread some ribbon before closing the star. The jewels I used in the photos at the start are actually glued on there.